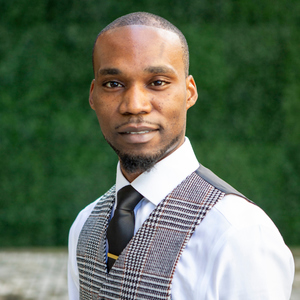 Adrian Provost
Executive Managing Director
Experience
Specialties
Investment Sales, Multifamily, Commercial
Education
Georgia Southern University
Cornell University - Commercial Real Estate Certificate
Columbia University - Corporate Finance Certificate
Harvard Law School - Law Certificate
About Adrian
Adrian Provost is the Commercial Sales Director and a founding principal for | Atlanta. Provost is an award-winning investment sales advisor who specializes in multifamily investments and commercial sales. Adrian Provost is a member of the prestigious Forbes Real Estate Council, a contributor for Inman News, a member of National Multifamily Housing Council, a Certified Luxury Home Marketing Specialist with the Institute for Luxury Home Marketing, and a Top-Producing Member of the Atlanta Commercial Board of REALTORS; amongst other awards, designations, and board memberships.

Adrian Provost is an expert in the subtleties that define elaborate real estate transactions; leveraging specialized market knowledge, superior technology, proprietary systems, exclusive data, and industry relationships to help achieve his clients' most opportunistic objectives.

Adrian Provost and the Commercial Group offer a wide range of advisory and transactional services for investment sales including; Acquisitions, Analysis, Branding, Critical Asset Review, Development Guidance, Dispositions, Feasibility Studies, Lease-Up Assistance, Marketing, Projections, Refurbishment, Renovation, Repositioning, Transactional Sales, and more.


Scroll down for more

★★★★★
"I'm extremely grateful to have had the opportunity to work with Adrian. As a broker and an investor, I was very impressed with his professionalism and ability to close the deal. I'm looking forward to working with him again in the future and would highly recommend him." - Michael A.

★★★★★
"A Great person to work with and to help to find what you are looking for without the pressure. I have bought and several properties with his help and knowledge. Highly recommended!" - Fadi O.

★★★★★
"Adrian Provost comes highly recommended! His professionalism, Real estate knowledge, and his customer focus is beyond any comparison..." - Martin D.

★★★★★
"Adrian is Amazing, the best real estate I have ever worked with hands down".. He helped me with the purchase of my home which I closed on last month. He is knowledgeable, professional, responsive, friendly, and a great advisor. Most importantly, he is extremely patient and does not rush you into any decision you are not comfortable with. He is willing to show you as many properties as you need until you find the one that you like and feel home. I highly recommend him for your real estate purchase." - Samer B.

★★★★★
"I really appreciate all the work Mr. Provost did for me. Very professional, dependable and honest. The best things I liked about this gentleman was he always picked up his phone for me and had the answers to ALL my questions. Last but not least is he wears very sharp shoes and a sharp dresser and a man with nice shoes is a man that handles his business." - Jay S.