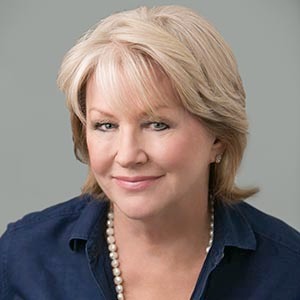 Andrea Katter
Regional Director of Commercial Leasing | DRE# 00884218
About Andrea
As Senior Vice President of Leasing for Compass Commercial with a 30-year track record of being a top producer, Andie is uniquely qualified to offer her clients top tier representation to both Tenants and Landlords. Her long-standing relationships with landlords' and colleagues are an advantage to her clients in negotiations. Relationships do matter!
FOCUS
Office and Retail Leasing, Tenant and Listing Representation
CAREER HIGHLIGHTS
Bank of America – 800,000 sqft
Team Leader of 55 Retail Bank Branches in San Francisco, Nevada, and Arizona including 300,000 sqft of office disposition and acquisition.
WORLD HEADQUARTERS ESTABLISHED
Genesys Telecommunications – Daly City, CA
E. Capital – Genstar Container – 505 Montgomery Street, San Francisco
PLM International – One Market Plaza, San Francisco
Exigen Group - 505 Montgomery Street, San Francisco
RECENT TRANSACTIONS
Retail: AP Luxe Salon, Verju, DiPietro Todd Salon, The Senator Group, Onsite Dental, True Botanicals, Allermuir
Office: Fleetsmith, Allbirds, Kaiser Medical, Turo, Fandor, Atomic Labs, 801 Montgomery
EDUCATION AND AFFILIATIONS
A native of Napa, California Ms. Katter received her Bachelor of Arts from the University of California at Santa Barbara. Andie resides in San Anselmo and enjoys spending time with her family, gardening, swimming and her pets. In 2009, Ms. Katter was nominated and named a Woman of Influence by Globe Street. This honor was awarded to only 35 Commercial Real Estate out of 100 nominees from Northern California.
REFERENCES
Rodney Fong
President, San Francisco Chamber of Commerce
415.392.4520

Dan Winey
Principal/COO, Gensler Architects
415.433.3700


Roger Walther
Founder of Tusker Corporation
Chairman Emeritus
Co-Founder of First Republic Bank
415.292.3609


Ern Blackwelder
CEO, Onsite Dental
240.472.1497

Richard Mallory
Founding Partner, Shumaker Mallory
415.730.7757

Spotlight
294 W. Napa Street, Sonoma, CA
Features. Qualities. Attitude. Creative open space with soaring ceilings, cement floors and arched windows. Mezzanine allowing for office or storage space. The exposed beam ceilings add drama and reinforce the strong Mediterranean architectural form of the property.
Spotlight
3640 Buchanan Street
This Romanesque Revival building is the only surviving industrial building in the neighborhood. It was designed by Joseph B. Crockett, president of the San Francisco Gaslight Company which made gas for heating and lighting from coal and petroleum delivered to its nearby wharf. (Source: An Architectural Guidebook to San Francisco and the Bay Area by Susan Dinkelspiel Cerny.) Pacific Gas & Electric closed the plant in the 1950's, and today it houses offices.
Spotlight
814 Mission Street - 12,000 SQFT Leased!
Andie and Stephanie worked tirelessly to find a new home for their technology client in the notoriously competitive San Francisco office market. Andie and Stephanie built consensus among the firms decision makers and staff and when the time was right, the two of them exercised their acumen for tenant representation and found a 12,000 SQFT full service space. Originally built by the Hearst Corporation, 814 Mission Street is centrally located in the Museum District, accessible to BART, Muni, the Ferry Building, and the Bay Bridge.