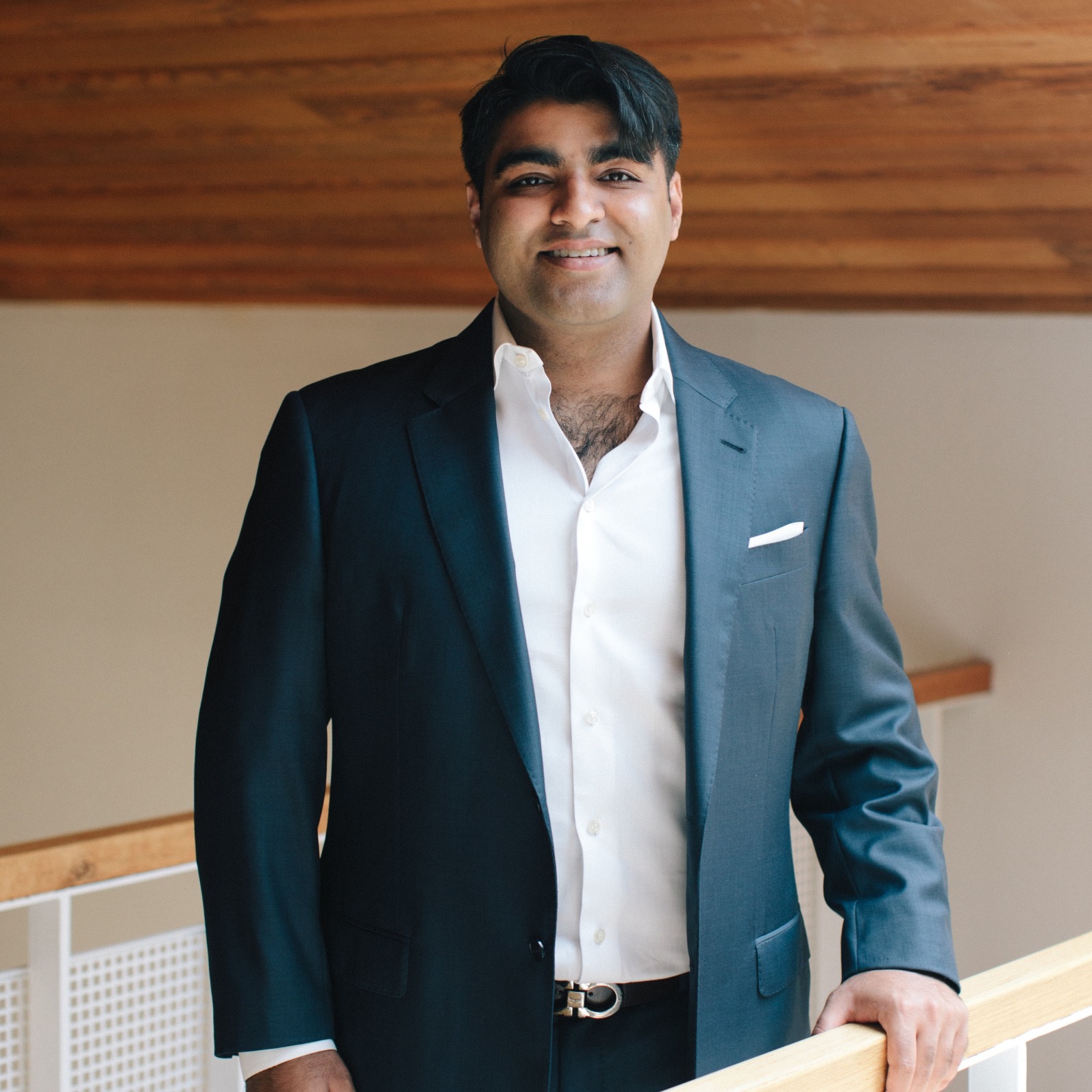 Bharat Bhatia
Realtor® licensed in DC, MD & VA
Specialties
Buyer's Agent, Listing Agent, Consulting

Languages: English, Hindi
Education
Georgetown University
B.A., Philosophy
Client Testimonials
Scroll down for more
"Bharat is an excellent realtor, and over the course of about 9 months I have known him - I can vouch that he will do everything in his power to get you the best deal. Bharat started helping us by looking for homes around December 2018 - we weren't exactly sure what we wanted, but we had an idea. Bharat was patient, and always available. He did not spam us with hundreds of homes, he sent us emails with only the houses we wanted to look at. Once we found the right house, no time was wasted in getting to the contract phase. He sent out a competitive market analysis, and estimated the value of the home, exactly what we would purchase it at 3 months later! Other than that, he also setup our financing, inspections and negotiated the contract thoroughly. I am a contract stickler, so I had unlimited questions about the contract - he never ducked calls. Even if he missed a call, he would promptly call back when he had the chance. Also, I have to mention that he was very confident about the way financing would work out, recommended the best advice, yet allowed me to browse all options I had. In addition to this, he also helped with last-minute move-in logistics. If you are in a situation where you find that Bharat's services are expensive, believe me they are worth every penny. While buying a home is stressful, especially for a first-time homebuyer - Having Bharat on your side alleviates that stress to a great extent. Needless to say, I fully recommend Bharat. "

"Bharat is a great Agent, he is young, energetic and knows the region very well. He was able to tell me what schools are great in the area and provided me comparative analysis of schools. He was very quick to respond and was always able to make appointments with short notice of 1-2 hours. He was able to tell me about the things I should be worrying about while buying a house. After my purchase, he called me and asked me to transfer the electricity connection, which was great. I highly recommend him. "

"It was a pleasure working with Bharat. He was very professional and extremely responsible. Very savvy about the real estate market and provided excellent market analysis. His zeal and enthusiasm to make things happen was phenomenal. He would always come up with brilliant ideas in reference to renovating the property and I would not hesitate to ask him to manage all my properties. Keep up the good work Bharat!! "

"Bharat helped us buy a wonderful home in Potomac. He helped us successfully navigate a tricky situation with the local government, title company and the bank who owned the property. He was very dedicated to us, a great realtor, and one we would highly recommend. "

"Bharat Bhatia is THE best real estate agent PERIOD. He exceeded my expectations in all ways! His professionalism, integrity, competence, as well as friendliness were exemplary. We began our search early February 2018 and he patiently showed me dozens and dozens of properties with the same enthusiasm from day one. Bharat's optimism was also a major plus because I was a first time home buyer and there were times when I became overwhelmed during the process. His level of service was amazing, he treated me as if I was his only client and would constantly communicate his availability. I truly felt that he cared about finding the right home for me and it was not just about closing a deal for him. For example, Bharat knew I was dealing with some personal issues the night before the closing. But in Bharat's true positive fashion, he thoughtfully brought me a gorgeous bouquet of long stem hybrid roses and also my favorite rosé champagne for a toast to lift my spirits. I just closed on September 28th and I would absolutely refer family, friends and colleagues to Bharat services! Long & Foster is lucky to have Bharat Bhatia on their team because he will not disappoint!!! "

About Bharat
Bharat is an award-winning Realtor® licensed in DC, Maryland, and Virginia. Bharat is a native of the DMV and grew up in Alexandria, Virginia and Potomac, Maryland. He attended Georgetown University and graduated with a BA in Philosophy.

Whether helping a first time home buyer purchase a condo in Georgetown or listing a million-dollar home in Bethesda, Bharat will offer you your full transparency throughout the whole transaction. From the initial meeting to closing, Bharat helps his clients achieve their goals of homeownership while giving them peace of mind.

Bharat began his real estate career in 2012 and has increased his annual sales volume each year. As a master negotiator, tireless worker and dynamic problem solver, Bharat is a Realtor® to be trusted. You need a partner who knows the neighborhoods, the market, and the process. Bharat can advise you when to think on it, when to sleep on it, or when to go all-in on it because this is about much more than bricks and sticks. This is about your future home and you don't want to live with it, you want to love it.
Bharat Bhatia's Listings
Listed By Compass
Pending
VIRTUAL TOUR