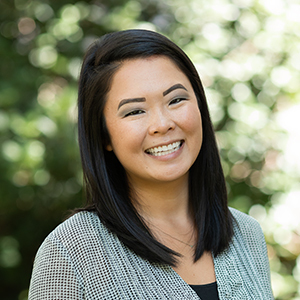 Brittany Skinner
Realtor | Fresh Places
Social Media
Specialties
Buyer's Agent, Listing Agent, Relocation, Property Management, Landlord
Education
Art Institute of Philadelphia - Associate of Arts, Culinary Arts/Chef Training
Montclair State University - Political Science and Government
Client Testimonials
Scroll down for more
​ ★★★★★
"I cannot speak highly enough of my experience with Brittany! She helped me to purchase my first investment property, which was also my first real estate purchase. She was patient with me and all of my questions and very helpful walking me step by step through the process. One thing that is important to me when working with someone is responsiveness and communication, both of which Brittany was fabulous. She was on top of everything and very well organized. I look forward to giving her more business in the future! "

★★★★★
"I had a great experience with Brittany. It was a stressful time buying and selling at the same time, but she was always positive and encouraging. She stayed on top of things and was extremely responsive throughout the process. "

★★★★★
"I first met Brittany over the phone and was a bit nervous as to why a friendly sounding someone was calling me regarding real estate business from a contact we both knew. However, through her charm and authenticity Brittany proved to be someone who is straight forward and generous (2 things that I required). I only asked for help with a lending service and she very kindly put me in touch with the one I used. And I also pointed out that I was very much not looking for an agent. But she allowed me to take my time. She was patient and proved very knowledgeable of the Philly market as I was a first time home buyer and I was doing a unique purchase that proved challenging. She allowed me to ask as many questions when we eventually found the property I purchased. In addition, she made sure to prioritize her ultimate concern for my protection in the deal. I very much appreciated her expertise, resources, and her kind generosity. You can't go wrong if you let Brittany facilitate your dream purchase! "

★★★★★
"Brittany was the absolute best in walking me through the whole home buying process. As a first time homeowner, there were a lot of things to address and it can be overwhelming at points. Thankfully, Brittany was just a text or an email away, and made the whole process a little less stressful. She was always able to address my concerns and speak from her own experience as a homeowner. I would absolutely recommend Brittany to anyone looking for a new home who maybe isn't too familiar with Philly real estate or needs extra guidance through the process. "

★★★★★
"Brittany recently helped us with the purchase of our new home. Being first-time home owners, we were extremely anxious about the whole process, but Brittany eased our anxieties and we couldn't be happier. Brittany is extremely knowledgeable of all Philly areas, communicates regularly and effectively, and seamlessly negotiated the best price for what we wanted. Moreover, she's kind and genuinely cared about matching us with the home of our dreams. We continue to recommend Brittany to our friends and family, and will definitely consult with her in the future for our second property. "


​
About Brittany
Brittany joined the Fresh Places Real Estate team in 2018 and has since been making professional strides. She was named, "Fastest Growing Agent of 2019" by Fresh Places, having doubled her volume sales from 2018 to 2019.

Prior to her real estate career, Brittany attended and graduated from culinary school at The Art Institute of Philadelphia. There, she cultivated her culinary skills and perfected the art of client relations and customer service. Working in the restaurant and hospitality industry taught Brittany the tremendous value of listening to clients' needs and paying attention to details.

After purchasing her own house, realizing she always had an interest in interior design, architecture, and home renovation, and witnessing Philadelphia's rapid neighborhood transformations, Brittany knew she wanted to join the real estate scene. She was determined to contribute to her community and share her passion for the city during this exciting time through real estate.

Among Brittany's favorite neighborhoods are Rittenhouse Square, Passyunk, Old City, and Point Breeze. Her favorite restaurants of the moment are Friday, Saturday, Sunday in Rittenhouse and Perla in E. Passyunk. She thinks Race Street Cafe is a must-stop-at when in Old CIty and (obviously) loves all her local neighborhood haunts in The Breeze: American Sardine Bar, Burgs Hideaway, On Point, Porcos, and Dock Street!

Her passions are travel, cooking, crafting, and snowboarding. In her spare time, she enjoys exercising and scootering around the city on nice days. She also likes grabbing a drink or meal with friends, going to the beach and the mountains, and cuddling her Shiba Inu, Daisy.


Brittany Skinner's Listings
Listed By Compass
Active Under Contract
VIRTUAL TOUR
Listed By Compass
VIRTUAL TOUR
Open: 7/2 10:00am - 12:00pm
Listed By Compass
VIRTUAL TOUR
Open: 7/2 12:00pm - 1:30pm