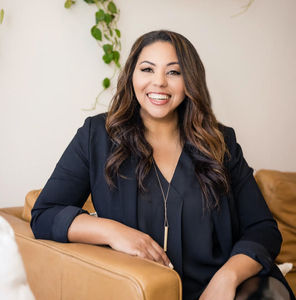 Chimere Washington
Celebrity Luxury Home Realtor® | DRE# 01880934
Specialties
Celebrities, High-end Investors, Luxury Real Estate, Professional Athletes, Listing Agent, Relocation
Charity
Feeding the homeless - Glide Memorial Church
Client Testimonials
Scroll down for more
"Chimere was able to find me the perfect place in such a short amount of time and I couldn't be happier with the location and convenience to the practice facility and area. Very pleased with her services and I recommend her to anyone searching for housing in the Bay Area." - Damian

"Chimere was successful with finding a suitable home in the Bay Area for me and my family. She understood the importance of being close to the practice facility and arena and to be in a good school district for my kids." - Zaza

"Working with Chimere was fun and easy. She showed me around all of Oakland and was very informative and patient in helping me find a perfect place. I would recommend her to anyone looking for a new place to live." - Luke

"Chimere made it easy to find the perfect home for me in the Bay Area. I didn't have a lot of time. She listened to what I wanted and showed me five great properties. She was efficient, professional and made my transition so easy. My new place is perfect. I highly recommend Chimere." - Jason

"Working with Chimere has been an absolute pleasure. She was able to assist our family in making this complete transition to the Bay Area as smooth as possible. Not only did she help us in finding a home, she has and continues to go above and beyond the title of a realtor by being a spot on resource for anything a new homeowner would need, day or night." - Andre

About Chimere
Known as one of the most valued luxury home real estate agents in the Bay Area, Chimere is known to be one of the top producing agents locally and internationally. She is one of the most recognized agents to work with professional athlete organizations, assisting NBA and NFL players with their short term and long term housing needs. As a trusted expert she has been praised for her ability to not only get the job done in a short amount of time but her loyalty goes above and beyond the call of duty and she understands the importance of providing privacy to her high profile/celebrity clientele.

After a long successful career as a casting director in Hollywood, CA. Chimere understood the importance of film production which was based on the quality of the final product which is in direct relation to the quality of its preparation. In many ways, the purchase or sale of a property is like a film production-the attention to detail creates a great experience.

Her focus has always been on the customer service aspect of each real estate transaction, striving to make each experience memorable. Her attention to detail and her dedication to the business can be seen by way of her respected list of clients. There should be no surprise that Chimere is at the top of her game and has the drive and ambition to remain.

Chimere is living proof that if you put your mind to something and want it bad enough you will get it. She believes in hard work and that it always pays off in the end.