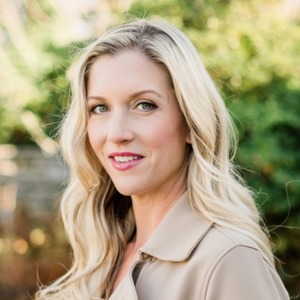 Christina Manning
Real Estate Salesperson
Specialties
Buyer's Agent, Listing Agent, Relocation, Foreclosure
Client Testimonials
Scroll down for more
★★★★★
"Buying a home in Philly can be an emotional rollercoaster in the best of times, much less during a global pandemic. But thanks to Christina, our purchase was painless from offer to close! Her experience, savvy, and incredible attention to detail helped us avoid a bidding war in a hot market. From contract through close, she bent over backwards to answer ALL of our questions and kept a tight line of communication with our mortgage team. Christina was a trusted partner invested in our success. She should be at the top of your list whether you're buying or selling.- Adam & Matthew"

★★★★★
"From the beginning to the end of the process, I felt that I was in great hands with Christina. She had previously facilitated a corporate move for my son's family so when I was considering this move I contacted her first. She provided knowledgeable information about the market and how my home sale fit into that process. She provided thoughtful planning and support throughout the process. Her team of people behind the scenes ensured a smooth transition of the sale. Yet, it was by far the personalized care that she provided throughout the process that really brought piece of mind and calm to the entire moving process. I feel very fortunate to have had the opportunity to work with Christina. - Lois"

★★★★★
"Christina is a true professional... She does her homework and is incredibly knowledgeable about the market and process. For example, she had great judgement about the offer price and contingencies and I got the home I wanted without needless negotiations or a bidding war. I wanted to work with someone that has had a lot of experience with buyers and good connections to loan officers and home inspectors .. I put all my trust in Christina's advice, worked with a great team that answered all my questions and got to closing without issue. Thank you Christina! - James"

★★★★★
"We loved working with Christina during the process of selling and buying a home! She sold our home VERY quickly and made the process easy for us with our two young children. She was very flexible in helping us work around naps! In purchasing our NEW home, it was a tough market and Christina helped talk us through offers and gave us tips to get an edge against other bidders. I loved that she was always available when a house came on the market so we could see it as soon as possible. She always knew about the house and had done her homework helping us understand the history, the area and the pros/cons of these particular houses. We are so lucky we had her to guide us. And she guided us to our forever home that we love. - Stephanie"

★★★★★
"Christina was beyond amazing. She was so responsive and answered every question we had - she really went above and beyond to find exactly what we wanted. Christina is so patient and understanding and you will never feel pressured by her. My first experience in searching for a home was amazing solely due to Christina and her great personality. I highly recommend Christina to anyone - you won't find a better and more personable realtor!! - Ashley & John - Stephanie"

★★★★★
"I would highly recommend anyone looking for a trusted, reliable, and competent Realtor to select Christina Manning. She helped me in my home buying process and was a vital part every step of the way. She guided me to help make the right decisions, and she was very perceptive to what I was looking for and needed. She was extremely pleasant, always accessible, and a joy to work with. I'd recommend Christina to my closes family and friends knowing with confidence that she will provide them the same level of service. Thank you so much, Christina!! - Shawne"

About Christina
Christina absolutely loves helping people and her sole focus is to ensure a smooth and successful home buying or selling process for each client, standing by your side every step of the way. She applies a positive mindset and solid work ethic to everything she does, providing you with the same care she would give a family member and the transparency you need to stay informed and make decisions. Christina grows solid relationships with all of her clients, be a reliable source you can turn to for suggestions and advice on everything from property values and neighborhood stats to the best spots for lattes or happy hour specials. She is much more than just your real estate agent – she's a partner you can count on to help you buy or sell your home with the professionalism and attention you deserve.


Christina Manning's Listings