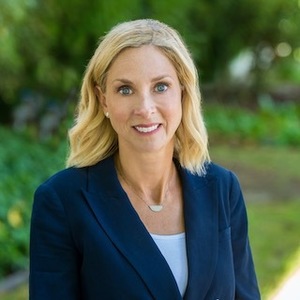 Dana Carmel
Realtor® | DRE# 02076519
Social Media
Education
Cornell University
Bachelor's Degree, Marketing
Client Testimonials
Scroll down for more
★★★★★
"Dana Carmel helped us find a great rental near our remodel. She was extremely responsive and knowledgeable, and helped us secure a great contract within a week! We had many difficult requirements, in a tight market, and still she worked her magic. Dana made what could have been a very stressful time a smooth and relatively easy process. I would highly recommend Dana if you would like personal, professional and responsive service from a real estate agent."

★★★★★
"Very few realtors understand the niche Menlo Park/Atherton market the way Dana understands the market. She knows what buyers in this area are looking for, what you can get at different price points, and the personalities of the different neighborhoods and school districts.

Dana was also super helpful with getting our home ready for market. We were on a tight time frame, and she hustled to get all the right vendors lined up to ensure the house looked great and was ready for buyers. As a seller, it was a huge relief to have Dana available to trouble shoot and solve any problems.

No one will work harder than Dana to fulfill buyers' and sellers' needs. She is persistent in the best way, detail oriented, and doesn't let anything slip through the cracks." - Nikki Sokol

★★★★★
"We have been looking (unsuccessfully) for our perfect home for about 6 years. We already own a home in Menlo Park that we love, but with everyone home all the time due to the pandemic, we were looking for a bit more space. However we are very picky and we needed to stay in the same school district, and the house had to be special enough to warrant the move.

After a few unsuccessful bids for new homes over the years with other agents, Dana spotted a special opportunity and immediately let us know about it. Dana's knowledge of the unique situation surrounding our beautiful new home, her incredible patience, her unrivaled knowledge about this specific area, and her tenacious but understated business acumen were the final factors that got this home for us. Of note, we were negotiating with a very prominent business CEO and his team, but Dana knew just where to push and just where to give a little to make this deal happen. She also took care of virtually everything for us. I cannot overstate how important this last point is for two very busy professionals with busy kids.

I should also note that Dana is selling the home we moved out of -- and we got offer over asking within 6 days of listing!

If you are looking for the absolute best high-end realty experience in the Menlo Park/Atherton area, Dana is definitely the person you should work with. And where else on earth but here would your realtor have an Ivy league education and the business experience to match?"


About Dana
As a long-time local resident, I have a deep understanding of our Bay Area community. Passionate about my work and highly dedicated to my clients, I strive to make the buying or selling process smooth and seamless, while achieving the best possible results. My strengths include an in-depth knowledge of the market, high-level negotiating skills, marketing expertise and a comprehensive understanding of all inventory both on and off-market. I'm proud to be a Top 5% ranked Realtor in San Mateo County and a member of the Top Agent Network with over $60 million in sales.
Over the past 10 years, I have been involved in a variety of building projects ranging from home additions to complex ground-up remodels acting as both project manager and designer. I have an enthusiasm and vision for home improvement and enjoy finding undervalued properties with significant potential. Through these projects, I developed a strong network of architects, designers, and contractors who are consistent and reliable. Whether finding a gorgeous new modern home, a perfect tear down, or a warm and cozy family home, I offer insightful advice and deliver strong results.
Last year I started the Make a Move Program which supports our local public schools. When you buy or sell a home with me, I donate $5000 to the Education Foundation of your choice with over $35,000 donated so far this school year. Prior to becoming a realtor, I honed my marketing skills in Silicon Valley starting an online adverting agency. My husband and I have lived in Atherton for 15 years with our three sons who attend Las Lomitas/La Entrada and Menlo-Atherton High Schools. As a native New Yorker, I graduated from Cornell University with a Bachelor of Science degree in Marketing.
Let's connect to talk about how I can help you find your next home.
Spotlight
Bay Area Market Reports
The most up-to-date and comprehensive analysis of San Francisco home prices, values, conditions, and trends of the San Francisco Bay Area residential real estate market.


Dana Carmel's Listings
Listed By Compass
Open: 5/21 1:00pm - 4:00pm