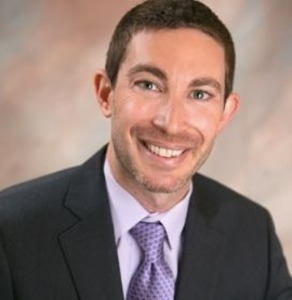 David Fein
DRE 01751103 | The Real Estate Dads
About David
A native of Mar Vista and experienced real estate professional specializing in the Westside of Los Angeles and The Valley, David Fein's passion for real estate comes with a strong work ethic and commitment to client service.

David is committed to personalizing the real estate experience so that his clients know that they are receiving service tailored to their individual needs. Not all homes are the same and certainly, not all clients' needs are the same. He takes the time to get to know the individual goals of his clientele. When you hire David to represent you, you get David; he won't hand you off to an assistant or to a team member.

"One of my strengths is market knowledge," David says. "I know the neighborhood extremely well 'not just the physical characteristics of the homes and streets, but the nuances of the pocket neighborhoods that make up West Los Angeles and The Valley - the lifestyle, the people, the food, the history, and the schools. Understanding the neighborhoods and the market gives me the insight needed to price a home well and find the right buyer to match the home I'm selling."

When it comes to marketing, David employs a 'grass-roots' effort combined with social networking and Internet exposure for a complete and sophisticated marketing approach. In today's market, it is important to leave no stone unturned to match the right Seller and Buyer. Using an array of marketing tools ensures a more qualified buyer pool for the Seller.

David is more than a skilled listing agent. His full-service model includes Buyers looking for their first home, making a lifestyle change or finding an opportunity for investment. Forming relationships, asking the right questions and understanding client goals help David match the client with the best property for them.

Prior to his real estate career, David worked for several political figures for the State of California and the City of Long Beach. It was here where he learned the art of negotiation and bringing people together towards a common goal, two characteristics that are vital to representing his clients and their interest in real estate.

David is a member of the Mar Vista Chamber of Commerce. David holds a BPOR (Broker Price Opinion Resource) designation from the National Association of Realtors. Born and raised in Mar Vista, David graduated from California State University at Northridge with a bachelor's degree in American History and prior to University, he attended Mar Vista Elementary, Palms Jr High, and Venice High.

When he does break from real estate, David coaches youth basketball and baseball at Mar Vista Park. David is an avid baseball fan, loves to travel and experience the history and culture of new destinations. He also loves to explore new restaurants in the neighborhood.