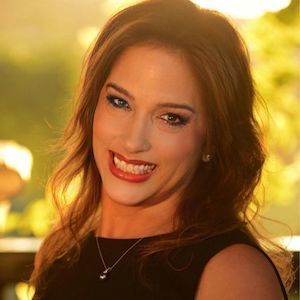 Diana Valverde
DRE # 01427342
About Diana
Compass Real Estate® is proud to announce our association with Diana Valverde. An integral part of Compass is the collaboration of high caliber, capable professionals, and Diana certainly fits that profile.
Exceptional Customer Service
I was born in San Francisco and have lived in San Jose/Silicon Valley my entire life. I began my Real estate career in 2004 and have over 35 years' experience providing outstanding Customer service. I have successfully completed numerous real estate transactions from Sacramento to Morgan Hill and have a wealth of knowledge with respect to the different markets in Silicon Valley and beyond.
My passion has always been delivering Exceptional Customer Service independent of the situation at hand. Real Estate transactions can be complex and stressful; however, working with a true professional like me will ensure a seamless process with very positive results. Attention to detail and concise communication are key factors in any transaction and I am always available for my Clients day or night should any issues arise. From the first meeting to transaction close, I am in constant contact with my Clients to assure all their needs have been met and questions answered. I give 100% to all of my Clients as evidenced by my many positive testimonials and referrals.
The Real Estate Market and economy are very good now and I look forward to providing an exceptional experience to anyone who may have a need. Compass is dedicated to excellence - and our association with Diana Valverde is a bright example.
Client Testimonials
Scroll down for more
"Diana was my realtor and helped me sell my condo(in the Yerba Buena Villas) during December of 2017. Before then(over the course of a couple of years) she kept me up to date on market conditions and coordinated with my situation to figure a perfect time and price point for my condo to go on the market. She helped to through the process to make it as easy as possible. My condo received an offer well above asking within a couple days and closed on time with no delays. Diana used her negotiating skills to make sure the offer was air tight. I would highly recommend Diana for your real estate needs and the keeps in touch with you throughout the process with all questions answered. She is very friendly and explains everything." - Kevin

"Diana is the Yerba Buena Villa expert and has sold many properties for above asking in this neighborhood. I highly recommend her for your real estate needs in the local area." - Lincoln

"Highly likely to recommend 09/16/2017 - CrystalVillanueva18 Bought a home in 2012 in North Valley, San Jose, CA 95131. Local knowledge:***** Process expertise:***** Responsiveness:***** Negotiation skills:***** Diana helped a newbie like me buy a condo. I had my specifics, and so did my dad. And she found all of those for me in the right condo in our price zone! Seriously, Diana was amazing and she still is! I am in contact with her regarding my condo and options and help and she has gone above and beyond to help me, with no charge. I strongly recommend trying Diana out. She always got back to me, phone, text and email, and is so friendly!!" - Crystal

"It is my pleasure to share with all my neighbors the most energenic realator in the Bay Area. Diana found the perfect home for me. She went above and beyond my expectations. It was very comforting to learn that she has lived in this neighborhood her whole life, so finding the right home for your needs is her forte. She's honest, super friendly, and a joy to work with. I'm sure you'll feel the same when you meet her." - Dana

"We purchased our house using Elena Johal's Team. Diana Nicole Valverde and Elena Johal made the impossible possible. Diana helped us to find the house of our dreams. She is a very friendly person and easy to work with. We highly recommend Diana and Elena for all real estate matters." - Diana