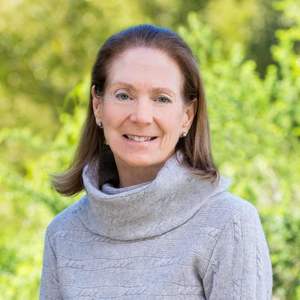 About Gini
"Thank you for calm amidst the storm and a lot of hard work and tolerance."
"You are a uniquely intelligent, trustworthy and professional individual in an environment that frequently does not reward those qualities."
"Thank you again for all your tireless and on demand availability, your professionalism and expertise at every turn. In the background I have been quietly observing the number of delicate relational situations you navigated for us and having increased amounts of appreciation and respect."
1969 -- 1978: BA, Magna Cum Laude and Phi Beta Kappa, Smith College, Northampton, Massachusetts;  Master of Arts in Teaching, University of St. Thomas, St. Paul, Minnesota; Master of Arts in Folklore, University of California, Berkeley
1971 -- 1979: Teacher, Holy Names School; Teacher and Acting Assistant Principal, Piedmont Middle School
1979 -- present: Realtor and community/school volunteer, including past president, Board of Directors, Park Day School, and past board member, Just Theater
In real estate as in all areas of her life, Gini is known for her energy, honesty, diligence, and thoroughness. A past resident of the Midwest and New England, she works easily with relocating clients. The wife of architect David Petta, FAIA, she knows and appreciates issues of design and construction. A former teacher and school administrator, she is responsive to her clients´ individual styles and needs and dedicated to helping them achieve their goals. A mother and grandmother, she remains committed to education and the arts.
In 2001, after over twenty-two years in two Berkeley offices, Gini brought to Pacific Union, now Compass, her extensive experience in the broad East  Bay market, continuing a career of exemplary service to buyers and sellers in El Cerrito, Albany, Kensington, Berkeley, Piedmont, and Oakland. In the words of a former employer, "She is a proven, trusted, and intelligent agent whose perseverance in difficult negotiations is legendary within the company and whose warm manner and attention to detail are legendary among her ever-increasing list of happy clients." She is a ten year winner of the Five Star Professional award for excellence in real estate service and appears on the Real Trends America's Best Real Estate Professionals list for 2022. 
Client Reviews
"Gini Erck helped my family sell the beautiful old home that had been in our family for fifty years, and the service she provided was truly outstanding. Throughout the whole process she gave us savvy, extraordinarily helpful, wise expert advice. She was patient, diplomatic, and adept at helping us navigate the sometimes emotionally fraught process of readying the house to go on the market. She was scrupulous, thorough, and consummately professional in advising us on pricing, creating a superb marketing plan, preparing documents, arranging for inspections and performing the multitude of other tasks that resulted in a highly successful sale. We are extremely fortunate that Gini was our Realtor!"
— Madeleine Bergman Adams
"Gini Erck is far and away the very best real estate agent that two generations of my family have ever met, over four decades, on two coasts, and three states. She is flawlessly honest and ethical, always more concerned for her clients' interests than her own and she measures success in terms of their welfare at the end. She appears to know everything: about neighborhoods, structural or pest concerns, geological hazards, market trends, loan agents, inspectors, title companies, property deeds, good painters, architects, flooring sources, moving assistants, and much more. And because she is so deeply informed about everything that bears on a real estate purchase or sale, she can spot problems, large or small, that remain invisible to the lay-person. When this happens, she is quick to warn her client, who might otherwise make a mistake. As far as I can tell, Gini works all the time – and is available all the time. Moreover, there is something genuinely creative about the way she performs that work. Her explanations of the stages, detours, legalities, and peculiarities of that epic process called "buying a home" were, in their own right, tours de force. Gini is also kind, patient, and humane, offering a sympathetic ear whenever needed, while also preserving the utmost tact. We were very tough clients, alternately picky and indecisive, and she stuck with us all the way, regardless of the outcome – twice. I cannot imagine (and I have an extremely active imagination) a better person to work with."
— Professor Kevis Goodman
"We loved working with Gini because: she listened carefully to our expressed needs, wants and finances and showed us homes based on these discussions; she is very knowledgeable and up to date concerning the Piedmont market; she skillfully guided us through a difficult negotiation, multiple inspections and the plethora of paperwork that makes up California real estate; and finally, because she is amazingly hardworking and fun to spend time with, available 24/7 to respond to our myriad questions and concerns! We will definitely recommend Gini to our friends and family."
— Carol Parker and Dan Reicher
"Our search to buy a home in Berkeley took much longer than expected, but only because we were set on living in a specific neighborhood. Before we started our search, we met with a few realtors and chose Gini because we thought she was the kind of agent who would be able to make herself available on a consistent basis; Gini also told us she was very patient. Gini was always available to talk through issues (both large and small) and stuck by us with the same steadfast dedication from day one until we closed on our purchase a little over four years later. When it came to making offers to purchase homes, Gini helped guide us through the unique quirks that make each home different and always found the right people and resources to get our questions answered. And, when we did prevail on the home we bought, Gini's recommendations and strategy for establishing an offer price saved us at least $50,000. Gini also helped us sell our then primary residence in a process that, from start to finish, included some remodeling, painting and staging. The time line for the sales process was very tight, but Gini got it done on time."
— Philip Tendler and Delphine Sherman
"My five years as an agent gave me the opportunity to work with many agents in Berkeley and Oakland. I worked with Gini at Templeton Company and found her to be the most energetic, intelligent, and conscientious agent there, which is why I asked her to be my agent when it came time to sell our home. She not only fulfilled my expectations of professionalism, she far exceeded them. I'm convinced that she's the best."
— Sandra Stickney
"I had observed Gini working in my area and was impressed with her ability to communicate, her graciousness, her technical knowledge, awareness of architectural principles, and her professional and polished appearance. She was very warm and communicative, yet never did I feel that my privacy or personal space was breached. She added class and polish to the presentation of my home. I'm certain that prospective buyers react extremely well to her style, and that is why I hired her."
— Carmen Reid
"Gini Erck was absolutely outstanding. She is very intelligent, and she is hardworking, meticulous, and detail oriented. We can't recommend her too highly. Working with her was an excellent experience!"
— Drs. Janet and Steven Schwarz
"Gini is the ultimate professional. We watched her interact with a variety of people and she treated everyone with a high degree of respect. In addition, she is shrewd in every way that you want your agent to be. That is, she was always watching out for us."
— Reverend (and former attorney) Preston Moore
"Gini is a great communicator. She always called to keep me up to date and support me along the way. She put together a creative, informative website, assisted me with getting resources to fix up the property, and was always friendly and patient with my questions and concerns."
— Sheryl Trainor
"Gini is simply superb - hardworking, thorough, honest, understated. We trusted her completely and she didn't let us down. She was our agent for buying and selling, so we were in contact on a daily basis for months, and we maintain the highest respect for her competence and professionalism. She's great!"
— Ama Torrance and David Davies
"Gini is very sharp, very organized and professional, and has excellent "people skills". I appreciated her guidance, consistency of effort, her patient explanations of the process, her experience and expertise – all of which inspired confidence and trust."
— Kenneth Ralston
"I have never had a better agent handling my real estate needs. Gini's thoroughness and professionalism were exemplary. I was kept well informed at every turn. Her patience and persistence were greatly appreciated!"
— Dr. Steven Czekala
"Gini goes the extra mile. I especially appreciate that she does not pressure!"
— Dr. Jeffrey Bokor
"Gini rocks! I could not have asked for better service."
— Charles R. Thomas
"Gini puts the "real" into "real estate agent."
— M. B. Yeh
"Gini never gives up."
— Thomas Harder