About Giovanni
Giovanni Castro has spent the last 17 years "sinking buzzer beaters" in the New York City retail real estate industry. He cut his teeth as a salesperson at a brand-new firm when he first started. He quickly rose to Chief Operating Officer there, tasked with guiding newer agents looking to achieve success in the fast-paced world of New York City renting and buying. He even went on to acquire his very own boutique brokerage which he ran successfully for 4 years. At any given time as COO or Principal Broker there were 10-70 agents working under him. It follows that Gio has seen it all in this business.
After garnering an extensive amount of experience as well as success in residential real estate – Gio then started to take a look at the development and investment side of the industry. For the past 5 years, he has focused his energy on his network of former college classmates, contacts, friends, and anyone else expressing an interest in owning property. He currently owns over 14,000 square feet of residential and commercial real estate with an acquisition value of $4.2M and a current market value of $10.5M. In 2020, Giovanni notched sales of a little under $20 M and the number is rising for 2021.
It has gotten to the point where Gio no longer has many clients – but rather fans. His attention to detail and desire to position his clients to profit even in the worst fiscal climates make him an invaluable asset to those looking to keep their money safe and growing with the property. Gio currently has over $60 M in off-market homes in Brooklyn which is a big reason why most brokers call him first when they are looking for multi-family buildings in Brooklyn.
Gio's peers and fellow investors know him as a relentless worker and most importantly as an honest, upfront person. He excels by always telling his business partners what they need to know and never just what they want to hear – this approach keeps expectations in check and lofty goals attainable.
When not at work, Gio spends his free time coaching girls' youth basketball and enjoying time at home with his wife and 3 kids. 6 of the girls he has coached over the years play D1 college basketball. He is also an alumni board member for Moravian Academy in Pennsylvania, as well as for his alma mater, Lehigh University.
If you are interested in succeeding in today's real estate market minus the pitfalls, let Giovanni Castro helps you make the right moves. Schedule time with me (http://calendly.com/giovanni-castro)
Schedule time with me
Client Testimonials
★★★★★
"
Giovanni was terrific in helping me make my first home purchase. He was very quick to respond to all of my questions, was highly communicative kept me apprised of the of the sale throughout the process. He went above beyond to ensure that I was fully satisfied demonstrated his commitment to top of the line customer service. He is good advocate to have in real estate, I highly recommend him
"
- Julia W
★★★★★
"
My mother I worked with Giovanni to sell her Bushwick property. Gio walked us through the whole process after the initial appraisal was able to get us more than 200k over the appraisal asking price. Gio worked with us to clean out the property get it staged so it was ready to presented to sellers. He talked us through the different offers we were able to pick an offer that was more than what we expected all cash. I would work with Gio on my next real estate transaction highly suggest anyone else do the same. Very professional, focuses on you when you are his client, results oriented to meet or exceed his client expectations. You won't go wrong with Gio assisting you
"
- Mr. Harper
★★★★★
"
Gio helped me purchase my first apartment on the UES I could not have asked a better broker. He was always available to take every one of my calls, walked me through the process step by step, made sure I was completely confident a property before pulling the trigger. I never felt rushed into making a decision he was very patient with me, so I would highly recommend using Gio as your broker!
"
- Gabriella Loutfi
Spotlight
Welcome to 64 Birchwood Drive West
This 1,593 square foot single-family home sits on a 6,000 square foot lot and boasts of a deceptively spacious interior.
There is a large formal living room, dining room, eat-in kitchen with brand new stainless steel appliances, family room with a fireplace and skylight, as well as four bedrooms and two full bathrooms. Downstairs is a playroom which is perfect for entertaining guests and utility/laundry room. The backyard is perfect for those who love gardening, relaxing, or hosting social gatherings! There is also an expansive driveway and a garage that offer plenty of room for those who have multiple cars!
We love this home and believe you will too.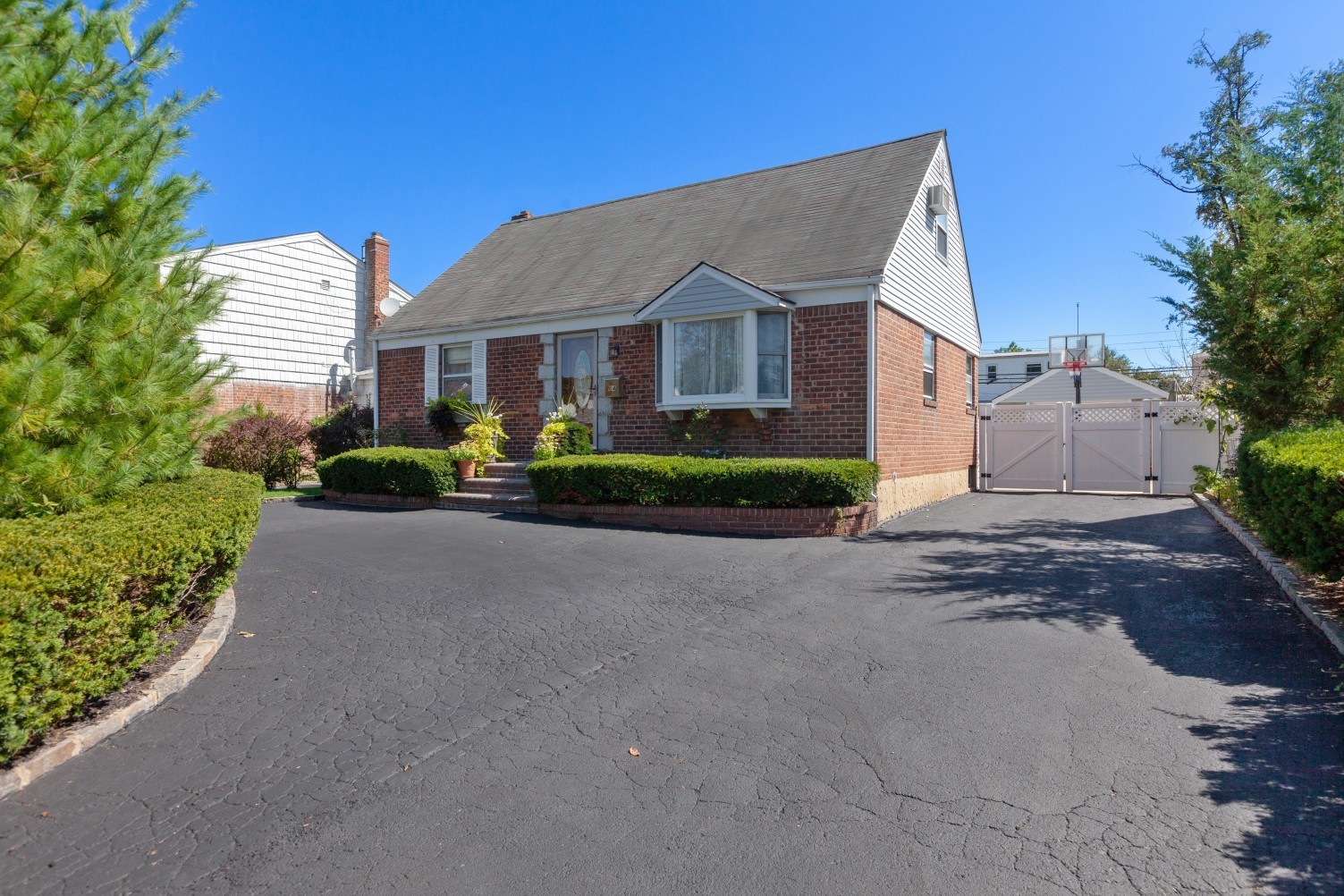 Giovanni Castro's Listings
Listed By Compass
Contract Signed
VIRTUAL TOUR