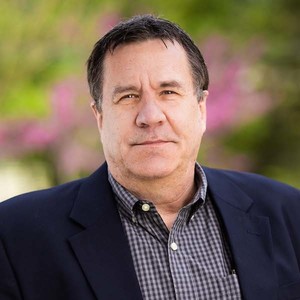 John Teschner
REALTOR®, Heirloom Properties
Experience
Social Media
Heirloom Properties &nbsp

Heirloom Properties Facebook &nbsp

Heirloom Properties Instagram &nbsp

Specialties
Foreclosures, Investors and First-time Homebuyers


Client Testimonials
Scroll down for more
"★★★★★
"I had a great experience working with John Teschner. I was a first time home buyer and he was very patient, diligent and got me in a wonderful home!!" - Erica

★★★★★
"I got John's information from this site I contacted him and I told John what I was looking for. The next day we started my search I looked at about 10 properties I put a contract on 2, but after careful negotiations with the sellers John advised me to walk because they were asking for more than the properties were worth. We started our new search the next day and I finally found the property that was right for me. I would recommend John to anyone who is looking for their new home. Thanks John" - Langston

★★★★★
"Working with John has been an easy experience. His knowledge of the area and expertise in targeting our "wants" and helped us stay in our budget. John has help us keep calm in our process of craziness of a home loan, John was a huge help with explaining the process and making it happen." - Joann

★★★★★
"We have been working with John for more than 2 years now. As an Investment Company located out of state, we rely on John to find the perfect homes for us based on our search criteria. Over the past 2 years, we have purchased more than 15 properties thanks to John and his professionalism. John is always willing to go the extra mile for us and make sure we get what we need. Knowledgable, trustworthy, prompt, and very helpful, even after closing, John has all the skills we were looking for. We highly recommend! " - Clemance

★★★★★
"John represented us in the purchase of our home in the Grant Park area of Atlanta, and it was a pleasure working with him. He has extensive local knowledge of neighborhoods surrounding the downtown area, and after finding our new home the negotiations went smoothly. We enjoyed working with John, and feel like we made a friend in the process." - Tracey

Education
University of Miami
About John


John joined Heirloom Properties in 2018. Specializing in working with first-time home buyers, John also has extensive experience in working with investors and handling foreclosure properties. He has personal experience buying and owning several rental properties which allows him to have a great deal of insight into the specific concerns of rental buyers.

John recognizes that having the right real estate agent means having someone who is committed to helping you buy or sell your home with the highest level of expertise in your local market. This translates into helping you understand and feel comfortable with each step of the buying or selling process.

John is a 30 year resident of Grant Park with over 20 years of real estate experience. He moved to Georgia from Pennsylvania and attended the University of Miami. He is the proud father of a daughter who will be attending Georgia Tech in Fall 2019.