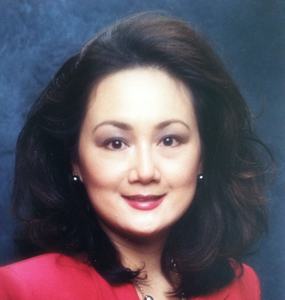 Josephine Chiu
Certified International Property Specialist | DRE 01077105
Experience
Social Media
Facebook


LinkedIn

View My Website


Client Testimonials
★★★★★
"
Josephine helped my family twice: as a buying agent initially and as a listing agent several years later for the same property. When we were looking for a house, she took the effort to understand our needs and found a place for us that fit our criteria perfectly. She got a good deal for us through a pocket listing and negotiations; and made the closing seamless. When it was time for us to sell the house, she held my hand through the entire process and went out of her way at times to ensure that the sale closed smoothly. I'm happy with her results in both purchase and sale transactions. Josephine is knowledgeable, professional, and stayed on top of things. I would definitely enlist her services again in the future.
"
- Wilson1250, Brentwood
★★★★★
"
Josephine advised me how to improve and list my condo (through Zillow) for the right price, we got 5 offers and sold for a few thousand above that. She was expert, polite, and communicative through the whole process, including escrow. I am very happy with the results
"
- Mary O'Connor, Calabasas
★★★★★
"
Josie really helped a lot in my case. When I get some problems with the first mortgage, I switch to another reliable bank under her recommendation. During my loooooong escrow, she tried to communicate with seller's agent and persuade the seller keep selling to me. And finally, we made this deal.
"
- jianfengdtc, West Los Angeles
★★★★★
"
Josie was very patient and helpful the whole time. She answered all our questions and provided us with a lot of helpful suggestions. She has excellent negotiation skills and this benefitted us a lot when we gave out offers. She is also very responsive to emails and texts, so you can truly depend on her. Overall a pleasant experience. I've already recommended her to a few of my close friends.
"
- TigerYip, Westwood
★★★★★
"
Josie is a highly professional and experienced real estate expert. I found her because of my friend's recommendation. She was very patient to communicate with me, giving me advises and drove me to many open houses. Thank to her help, I found my dream home in LA!
"
-renshuai90, Westwood, CA
★★★★★
"
Josephine recently helped me purchase a home, and she certainly made my buying experience a pleasant one. At the beginning of my search process, she took care to explain the different obligations of homeownership to me, which I greatly appreciated as a first-time buyer. She personally took me on two tours to view properties, being careful not to unduly influence me to choose any particular one, but once I had made my choice, she helped me to draft an offer within hours. I have always known her to be quick to respond and respectful in communication with everyone. These qualities enabled her to get me a quick close at a purchase price below asking on the property of my choice. Her professional expertise and personal warmth and kindness were above and beyond my expectations, and I recommend her to anyone buying in West LA.
"
-zuser20151126134428021, Westwood
View All Client Testimonials
About
For more than 25 years, Josie Chiu has served the Westside real estate market, delivering outstanding results for her clients. She is well known in the brokerage community and among her clients for her experience, knowledge and outstanding client service.

Josie excels at representing sellers of both residential and investment properties throughout the Westside, providing expert guidance in listing, presenting and marketing. Her diverse marketing skills include current techniques and an extensive network of contacts, resulting in a fresh approach to effectively reach qualified local and international buyers. Josie is a Certified International Properties Specialist and a featured agent for the Westwood neighborhood on several online real estate information sites. "I am consistently informed of local listing and sales activities, I stay on top of market trends and maintain close network relationships with local brokers and international brokerage firms," Josie says.

Client goals, interests and needs are a priority for Josie. In addition, her extensive brokerage experience enables her to employ strong negotiating skills on their behalves. Being personable, organized and efficient, clients can always count on her to deliver an outstanding job.

A Westside resident, Josie is active in the community and is involved with several non-profit organization. In addition, she is on the Board of Directors for her homeowners' association, where she served as president for an additional seven years.