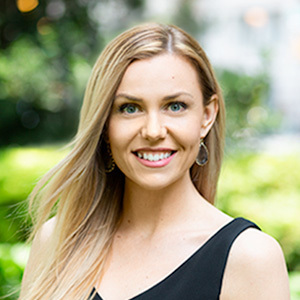 Kathryn Blessington
Real Estate Salesperson
Experience
Specialties
Buyer's Agent, Listing Agent, Consulting, New Construction, Landlord

Languages: English and French
Education
Penn State University
-Liberal Arts / Architecture



Client Testimonials
Scroll down for more
★★★★★
"Katherine helped us through difficulties with a developer we were in contrac with,, doing an amazing job being the go between and getting us everything we wanted. When an unsuspected issue came up, and we were forced to walk away, she did not let us give up. Just when we were ready to give up and go back to renting again, she found us the perfect place just a few days later."

★★★★★
"My next door neighbors wanted to sell me their house, and I turned to Kathryn for advice. What a gift she is! She gave me wise counsel, was super responsive and generous with my many (many) questions. And it ended up working out great. I'd certainly recommend her to you."

★★★★★
"As a first time home buyer, I can honestly say I was nervous about the entire process because I did not know what all was involved or what to expect. Kathryn not only responded to questions I had (almost immediately),but she also proactively brought up items I did not think about. She was very organized and was able to fulfill all my requests as a buyer or find an acceptable alternative. Kathryn was a pleasure to work with and I'don't recommend her for anyone buying a home."

★★★★★
"I am a millinial who just purchased my first home and Kathryn was excellent! I was moving across country and would sporadically be in town and she always found listings that fit my preferences. She even took the time to drive me and my partner around our new city and show me where the locals go for good food. Once we found my dream place, we got the ball rolling and she worked with my lender to get me the best deal possible. Great personality and grateful for her help!!"

★★★★★
"My husband and I used Kathryn for our first ever home purchase and couldn't have imagined it any other way. Since this was our first time we had a ton of questions and plenty of nerves, but Kathryn was so patient and held our hand the whole way, being so quick to respond to even the most trivial questions. Her knowledge of Philadelphia made us see the city in a way we hadn't before and gave her the ability to know all the right spots to take us to based on our personalities, aspirations, requirements, etc. I'm not only so glad we got to meet Kathryn as a real estate agent but also as a person in general, she is awesome and we would highly recommend her!"

About Kathryn
Kathryn is a real estate and design consultant based in Philadelphia. She is your girl for buying or selling your home, navigating the real estate market and public sector, expediting the process for building and investment properties, and designing timeless spaces that sell fast. She brings a holistic approach to business, making sure every deal is win-win.
Kathryn Blessington's Listings