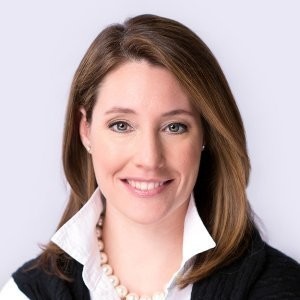 Katie Turner
Real Estate Broker
Social Media
Specialties
Buyer's Agent, Listing Agent, Relocation, Short-Sale
Education
Miami University - Bachelor of Arts, Speech Communication and a Minor in Marketing
Client Testimonials
Scroll down for more
​ ★★★★★
"We met Katie back in late 2012 during our visit to another open house she was working in the area. Katie was very professional and stayed in touch with us realizing we hadn't selected a realtor yet. She really listened to us and she was always looking for the home we desired. We were looking in a crowded price range where homes were plenty but nothing was really connecting with us. Then one day Katie suggested we look at a home that was significantly more expensive just to see what we thought of it. We fell in love with the home and made an offer right then and there. Katie was our advocate and stood by us from offer to the closing table. We enjoyed our experience with Katie Turner and now consider her a friend. We give high marks to Katie and @Properties!"

★★★★★
"We recently worked with Katie on selling our home in Winnetka. Her real estate expertise and in-depth knowledge of the local market helped us to have a very seamless transaction. Katie also worked diligently to quickly find us a new home to purchase that fit all of our criteria at a price that was within our range. Through both transactions she was always available and was a real pleasure to work with. We will definitely work with Katie again in the future."

★★★★★
"Katie Turner is the best broker anyone could wish for. I don't say this lightly, as someone who had to deal with a house sale and rental I know it's an important decision. We were fortunate to have Katie help us with our home in Glencoe. She has been wonderful all throughout the process. Katie is very detail-oriented and smart, she's also very experienced and well-connected. She was available whenever we needed her advice and assistance, made excellent suggestions, and was extremely helpful in facilitating the transaction overall. I highly recommend her for any real estate transaction."

★★★★★
"Katie was terrific! She was very patient and knowledgeable throughout the home buying process. In addition to sending us listings and patiently showing us well over 20 homes, she helped us understand the mortgage and insurance processes. She took her time answering all of our questions as first time homebuyers and gave us recommendations for repair men once we decided on a home."

★★★★★
"Katie was on top of everything all the way through the process and really kept things moving. She was realistic about when we needed to make a price change and we were successful in selling our place!"

​
About Katie
Katie began her career as an insurance broker for an industry-leading firm after graduating from Miami University in Ohio. Most recently, Katie was responsible for negotiating Fortune 100 clients' complex global property insurance across the international marketplace.

Now applying the broker skills learned in her previous career to the real estate market, Katie brings multiple abilities when working with her clients. She is smart at analyzing market conditions and positioning her clients for success in buying or selling. Complex contract negotiation with a high level of detail to the price and terms that her clients consider a successful outcome.

Including a move to Switzerland, Katie has moved five times in the past seven years and understands the many factors involved in moving either to a new community or simply down the street. Katie recently moved with her family to the North Shore from downtown Chicago, where she was born and raised.

Katie enjoys spending time with her family, playing golf, and traveling; and is a proud graduate of Sacred Heart Academy in Chicago and the Culver Girls Academy in Culver, Indiana.