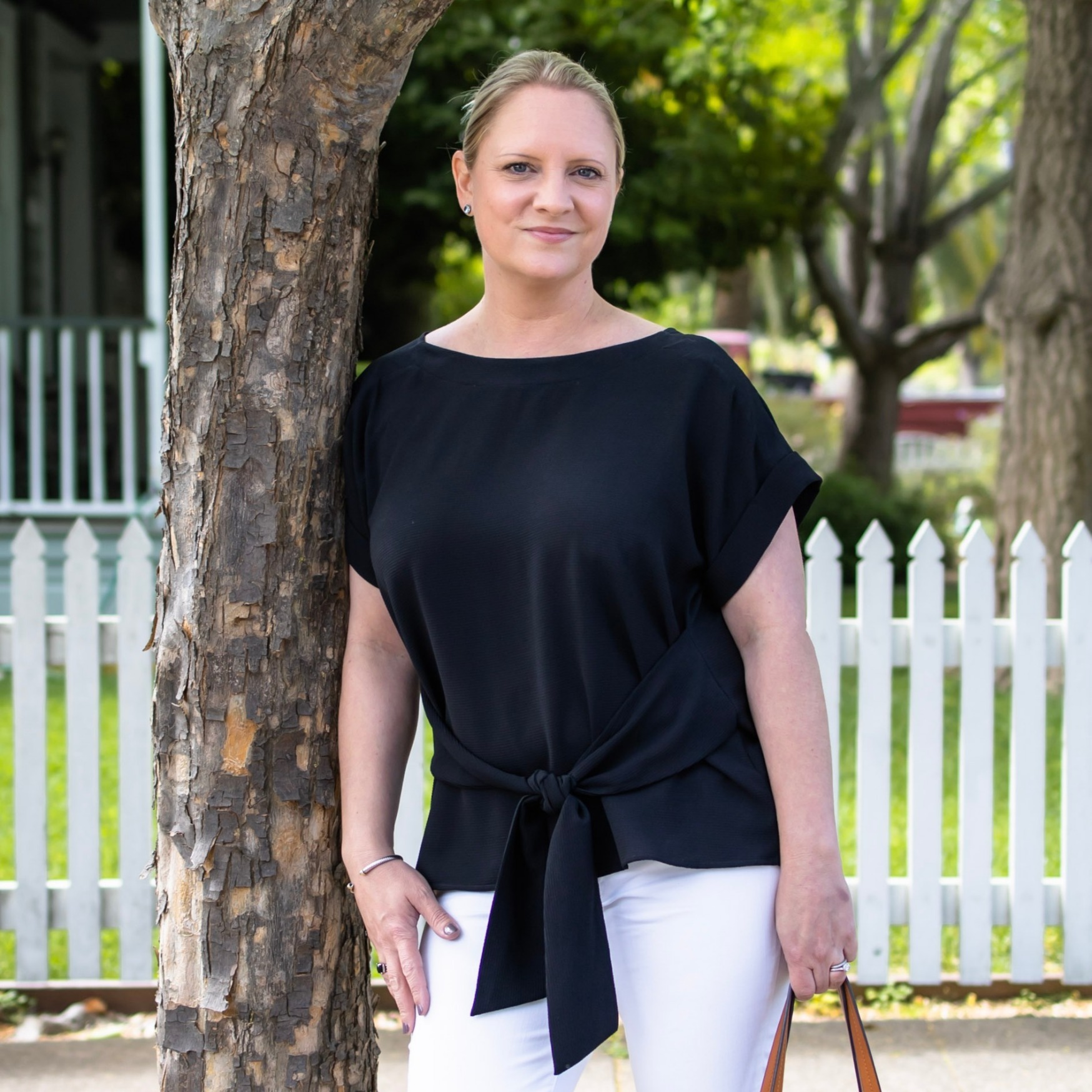 Kim Caterino
Realtor® | DRE 01985003
Connect with Kim to share homes, schedule tours, view exclusive listings, and explore bridge loans. You can remove the connection at any time.
About Kim
Kim is a dedicated Realtor® who goes above and beyond for her clients. Kim has quickly closed deals on both the buyer & seller sides of the transaction. Her clients applaud Kim for her professionalism, devotion and lightening fast response time. 
Born and raised in the Napa Valley, Kim's insider knowledge coupled with her perceptive business acumen makes her an invaluable resource when it comes to Napa Valley real estate. Kim earned a B.S. in Agricultural & Managerial Economics from UC Davis where she graduated with honors. After graduating, she sold highly allocated wines to top accounts in San Diego before moving back up North to become sales & marketing manager for her family's luxury winery in Napa. From there, Kim grew to become Operations Manager where she also assisted with expansion projects including land acquisition, vineyard development and cave construction. 
Kim's experience in business has carried over to her real estate career where she always puts her client's needs first. Kim stays on top of the latest market conditions & technology in order to skillfully assist clients looking to sell or acquire property in the Napa Valley. Kim is also uniquely qualified to position winery & vineyard properties to sell, having helped to market and educate discerning would-be buyers for her family's estate winery, and to help buyers find properties through her extensive connections in the wine industry.
Kim is a cultured world traveler, having visited over 30 countries, attributing to her keen communication, organization & time management skills. With a commitment to excellence and success, and support from top industry leaders at Compass, Kim will tackle any obstacles head on and skillfully guide you through every step of your transaction. 
Client Testimonials

★★★★★
"
Kim did a fantastic job showing us properties that we were interested in. Before meeting us at a property, she always did tons of research and created a dialog with the seller's agent to gather even more information. We didn't know what/where we wanted, so she was patient with us until we figured it out. When we were ready to make an offer, she was there every step of the way to make sure that everything was properly written up and presented. During escrow she continued to do more research and provide additional information about the property and the surrounding area that was very helpful. There were some unusual aspects (easements, liens, etc.) to the property that she made sure that we were not only fully aware of but understood them. I would highly recommend Kim and would use her again myself.
"
- Cole S. 


★★★★★
"
I had the pleasure of working with Kim a few years ago. She was extremely knowledgeable about the market and went out of her way to give me all of the information I needed. She was patient and offered excellent advice about the things I needed to do to update my home to get top dollar and a quick sale. I would absolutely use her in the future for all of my real estate needs.
"
- Elaine F. 


★★★★★
"
Kim Caterino, Napa Realtor, from start to finish was there for me. She is one you can count on to follow up on details, wisely counsel about challenges, and prepare all the documentation for a successful close on the property. Even in this aggressive real estate sellers' market, a discounted sales price was expertly negotiated by Kim. It is with the highest regard that I recommend Kim Caterino to be your realtor. You will be glad she is representing you!
"
- Victoria A. 


★★★★★
"
Kim is a true professional! Not only that, she's personable, caring and committed to ensuring that finding the right property is a great experience for everyone! She has a keen understanding that one size does not fit all, and truly listens to the needs of her clients! We recently went through a purchase that was so flawless, I can't even begin to put into words how wonderful it was! We had to search and we looked at several properties, but at the end of the day we found what we wanted and Kim was a solid advisor and leader in helping us get our transaction closed! If you want someone who is native to the Napa Valley, understands how to work with any budget and any family size... Then look no further! Kim will make your experience one to remember and you will close the deal as friends!
"
- Gary T.

★★★★★
"
Most importantly about Kim is that she listens to your needs. She weeds out all the things that I don't want and really focuses my attention on what's important. She's quick to respond to a call or an email and always follows up in a timely matter. Recommend Kim without hesitation.
"
- Jon S.

★★★★★
"
Kim did an excellent job listing and selling my home. She came prepared with a professional marketing plan which generated a lot of interest in my property as soon as it was listed. She held 2 open houses, complete with French music, to complement my decor. My home was sold within 3 weeks at top dollar. I worked with Kim again when I was searching in Napa and Solano Counties for my next home where she looked daily for listings and took me to see dozens of properties. She found my forever home and negotiated successfully in spite of multiple offers. Kim is very detail oriented, patient, and devoted to her clients. She listens and sticks to client's wish lists. She is an excellent agent for selling or finding the perfect home.
"
- Beverly C.

★★★★★
"
Kim was a wealth of knowledge and exceptional when it came to the whole sales process. She guided us from beginning to end and made everything really simple. Anytime I wanted info she got it to me within hours!! We really wanted this house and with her help we bought it within 5 days of it being listed!!!!
"
- Davide C.
★★★★★
"
Kim is wonderfully professional and enthusiastic! I wanted to put in a bid on a condo in Yountville. She gave me comps, sliced and diced many ways to help me with me bid. The bid was submitted the next day. Unfortunately, I, embarrassingly, asked her to withdraw it the following day. She was extremely professional and courteous about it. I would use her in a heart beat if I'm in the market again. But since I'm not right now, I'm referring her to all of you!
"
- Babs C.
★★★★★
"
Our family relocated from Texas to California. Two very different markets! We met with about five different realtors but ended up choosing Kim because... she was the best. She always had time to show us houses no matter where they were. She answered all our questions with the utmost honesty and knowledge. Sent us great spreadsheets about the areas and neighborhoods we were looking at. If we needed a roofer to look at a house for us, she found us one. Anything we needed she was there. And she isn't pushy and sales-y, but she knows her stuff! She definitely made our relocation to California easy!
"
- Happy Buyer
★★★★★
"
Kim is AWESOME! She is knowledgeable, hard working and was there for us every step of the way. In a very competitive market, our bid was accepted and the sellers told us the reason was Kim. Even though other buyers bid more money, the sellers accepted our bid because of the great terms Kim suggested and the professionally prepared offer. The seller's agent said Kim did great research and sellers felt comfortable entering into contract with us as a result. Our realtor got us the house! How often does that happen? Kim knows her stuff and goes the extra mile for her clients!
"
- Kelly V.
Kim Caterino's Listings
Listed By Compass
VIRTUAL TOUR
Listed By Compass
VIRTUAL TOUR