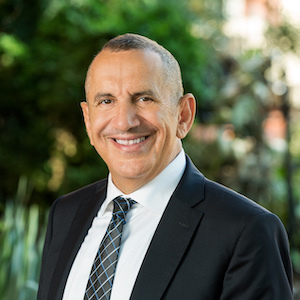 Mansour Abu-Rahmeh
Senior Vice President
Social Media
Specialties
Buyer's Agent, Agent, Relocation,

Licensed in DC, MD VA

Languages: Arabic, English


Education
Thunderbird School of Global :
Master's International
University of Arizona:
B.A., M.I.S.
Client Testimonials
Scroll down for more
​★★★★★
"Mansour Abu-Rahmeh is conscientious and caring. His clientscontinually rave about his knowledge of the Metro DC area, hisability to find the perfect home, his terrific humor and his caringnature. When looking for a home or investment in DC,Mansour is our Realtor of choice. "

★★★★★
"I would highly recommend working with Mansour. He is friendly, professional, and very informative. Mansour showed me several properties in DC, and gave insightful background on each location. He was very observant to my comments on concerns such as future construction and pricing value, and tailored viewing options for me. I was very happy with his work to get the perfect place during my time in DC. When I decided to sell, he was the only agent I called. He helped me arrange everything while I was also dealing with moving, and ultimately got me a very good selling price. "

★★★★★
"Mansour was professional and extremely knowledgeable, and really listened to me to find out what I was looking for and what was important to me. I was a first time home buyer, and he walked me through the process in a patient, knowledgeable, and very thorough way. Plus, he was super fun to be around - I really couldn't have asked for anything more. I feel so lucky to have found such a great real estate agent for my first time buying process! "

★★★★★
"I found Mansour an extremely conscientious, thoughtful, caring and committed agent. Across several long months, he helped me find exactly what I was looking for with a responsiveness and dedication that made the experience far less daunting for a first time homebuyer. I would give him my highest recommendation without reservation "

★★★★★
"Mansour is patient, knowledgeable, trustworthy, and extremely responsive. He's also a nice guy to hang out with -- important when you are going to be looking at a lot of properties. We took a long while to find our house, but Mansour never rushed or pressured us. When we did find the right place, he gave us wise advice to make sure we got the house. I would work with him again in a heartbeat and I highly recommend him. "


​
About Mansour
Searching for the ideal home in the Washington Metro Area often requires abilities far beyond those of the average real estate agent. Neighborhoods change, prices fluctuate, and new construction is constantly in development. Many potential buyers feel overwhelmed and don't know where to turn. Mansour has the knowledge and experience to make both the buying and the selling process smooth, satisfying and stress-free.

With a background in telecommunications and sales and a Master's Degree in , Mansour manages numbers, negotiations, and clients with ease. His colleagues know him to be a mild-mannered, sharp, diligent team member with an international flair. His legendary patience enables him to tackle the never-ending tasks of listings, closing and negotiations with a fresh, sincere approach to every one of his real estate transactions. You will also have access to the many contacts Mansour can recommend in related fields to facilitate your financing, inspection and renovation needs.

His long residency in Washington D.C. has resulted in a thorough knowledge of the intricacies of the local real estate market - a market seemingly immune to the recessionary situation prevalent in markets across the United States. The Washington Metro market is as competitive as ever, and Mansour is the right partner to help you find the house that becomes your home.
Mansour Abu-Rahmeh's Listings
Listed By Compass
VIRTUAL TOUR
Listed By Compass
Pending
VIRTUAL TOUR
Listed By Compass
Active Under Contract
VIRTUAL TOUR