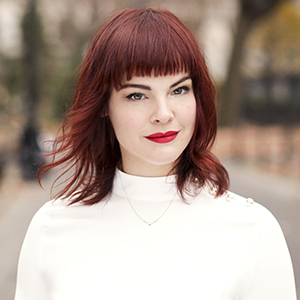 About Alexandra
Long before Alex Ebright began her real estate career with the Shii Ann Huang Team in 2012, she knew she was destined to be a New Yorker. Moving to Brooklyn from Baltimore after graduating with her BFA from The Maryland Institute College of Art, Alex's artistic sensibilities called her to New York City.
Since starting her career with the team 5 years ago, Alex has combined her background in visual design and styling into a position as both the team's staging specialist as well as a buyer/rental expert.
Alex's eye for detail, commitment to excellence and a flawless presentation in everything she touches - whether a board package or a home staging project, shines through in every deal she handles. Her warm midwestern roots is reflected in her caring and empathetic nature. As a result, she brings a perceptive, sharp, discerning service to all her clients. She welcomes the opportunity to collaborate with you on your next move.
Alexandra Ebright's Listings
Alexandra Ebright's Recent Transactions