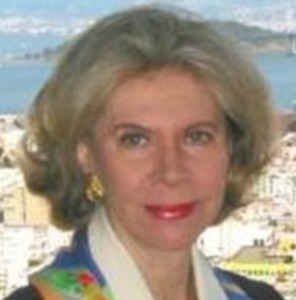 About Catharina
Catharina Swanstrom has an insider's perspective on owning, buying, and selling single-family homes, luxury condominiums, and co-ops in San Francisco. Her clients benefit from her blend of skills in finance, sales, negotiating, marketing, communications and her experience of the operation of homeowners' associations (currently serving on the Board of Comstock Corporation).
Her corporate background at Chevron and Bank of America included analytical and managerial positions in corporate economics, domestic and international sales, marketing, advertising, market development, and government affairs departments. A native of Sweden and longtime San Francisco resident, Catharina's fluency in German, French, Spanish, and the Scandinavian languages, also enables her to assist Compass GMAC Real Estate's international clients.



Catharina is active in the Compass Community Fund, an association which supports community nonprofit organizations. She is a member of San Francisco, California, and National Associations of Realtors; the World Affairs Council; the Swedish American Chamber of Commerce; the Nob Hill Association; Swedish Womens' Educational Association; and the Luxury Marketing Council in San Francisco.
She has a master's degree in Business Administration from Gothenburg Graduate School of Economics and Business Administration and a Political Science degree from Stockholm University. She is the author of "Whisper Freedom," a best-selling book on capitalism and socialism. Catharina also coauthored a best-selling novel in Sweden.
Catharina focuses on individual needs and offers each client excellent customer service in buying or selling properties in San Francisco.
Catharina Swanstrom's Recent Transactions