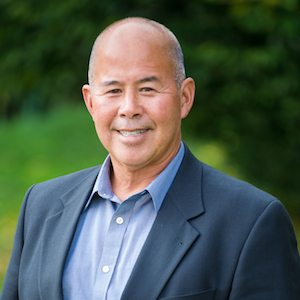 Dave Lang
Houses & Apartments Agent | DRE 00868788
About Dave
Originally from Louisville, Kentucky, I arrived in the San Francisco Bay Area in 1979 to be a broadcast journalist after graduating from the University of Wisconsin-Madison.
After a few years of working in radio/television at KNBR, KYUU, and KPIX, and also at Merrill Lynch, I fell in love with the Bay Area, got my real estate license and began investing in the booming Bay Area real estate market in the early 1980's in single-family homes in San Francisco, Kensington (East Bay), and Sacramento.
Remodeling and renovating the single-family residences in addition to a three-unit building (now three condos - one of which I still live and the other I rent since 1987) in Pacific Heights taught me a lot about working with contractors, condominium conversion, and market timing. I recently became a part owner of a 11 unit building in the Marina District that I formerly found tenants (for over 10 years) for the owner.
I've worked at Compass and teamed up with Carol Crosby. As a team, we have been top producers at Compass over the years and repeatedly served our clients with their real estate needs.
As many of our clients and their families grow and move to the suburbs for larger homes, school, or work, we've helped them move to areas outside San Francisco. Many have moved to the East Bay where we have a strong reputation as listing and selling agents, and where Carol lives amidst her relatives in the Oakland Hills/Piedmont area. We've represented buyers and sellers in El Cerrito, Albany, Berkeley, Oakland, Piedmont, Alameda, San Leandro, Danville, Walnut Creek, and Concord.
We've also helped our clients buy and sell properties in Marin County, the Peninsula (Palo Alto, Menlo Park, and San Mateo) and Napa.
How and why do we work outside San Francisco? It's because our clients want us to help them, because they remember our hard work and integrity. Some have even called us to help them because they were not getting the service that we provide.
Carol and I have been long-standing members of the San Francisco Association of Realtors and Carol also belongs to the Oakland Board of Realtors/East Bay Regional District Board of Realtors.
I enjoy living in Pacific Heights near Alta Plaza Park, where my family, Gwen and two daughters, enjoy the park's playground, tennis and basketball courts and the incredible views.
I still love playing tennis daily all over San Francisco's manicured public courts with my wife, clients and friends. Our family is also active with our church and our daughters' school sports and activities.
Many have worked with us over the years and continue to do so years and decades later.
We invite you to find out why!
Dave Lang's Recent Transactions