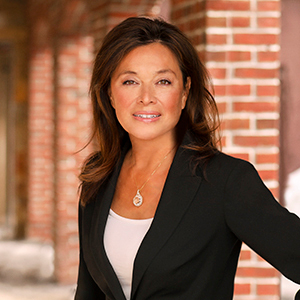 Susan DeRosa
Licensed Real Estate Salesperson
Experience
Social Media
LinkedIn

Facebook

Instagram

Twitter

Susan's Concierge Page


Susan's Bridge Loan Services Page
Specialties
New construction, interior redesign, home accessories, re-defining lost spaces, maximizing interior space, establishing focal points, finding creative solutions to challenging spaces, creating a picture perfect presentation for online buyers
Education
Rutgers, The State University of New Jersey-New Brunswick - Gerontology


Client Testimonials
Scroll down for more
★★★★★
"Susan handled my sale so smoothly. This was emotionally a tough one, as it was the first home my son has known, but she made this easier for us in so many ways. She helped us with staging, repairs, vendors, price positioning, negotiations, open houses, moving and actual moral support. My family is truly grateful to her. Work with her and you won't be disappointed."


​​
About Susan
Susan DeRosa is a Luxury Collection Realtor with Compass RE and is a Professional Home Stager. Her thirty years of experience make her and outstanding agent for sellers and buyers. Susan's model for success is giving exceptional service to her clients. She provides them with constant contact and up to the minute updates on their transactions. Her professional work history has explored all aspects of real estate including having been a title insurance agent, mortgage representative, managing agent for property management and most recently is the sole proprietor of Susan DeRosa Home Staging Professional. Whatever your real estate need is, Susan can help you.

Susan has received recognition as top producer nationwide for 2014, 2015, 2016, 2017, 2018, 2019 and 2020 and is recipient of Top 10 team for 2016 . Her activity driven marketing plan gets her selling clients top dollar. Her experience and negotiation skills assure buyers that they will receive professional service and guidance throughout the buying process to closing.

"Success is measured in many ways and although top dollar is one measure, often times its the details and the personal goals that is accomplished that is just as important for my clients. I am thrilled when I can accommodate special circumstances and the assist in the transition beyond the sale. Nothing feels better than knowing my clients have gotten the best from their move. Whether you are buying or selling, the right activity will get you the right results. Let me help you get it right."

Professional Home Staging servicing greater Essex County, Bergen and Morris County. Pre sale preparation of residential homes. New construction, resales, estate properties and model units.

Licensed NJ Realtor for over 35 years with experience in all aspects of buying, selling, renting and managing residential real estate.

Interior Redesign work has been featured on HGTV series "Bought and Sold", New York Times, Star Ledger and ABC Nightly News.

I provide different levels of home staging service including consultation, furniture rental, interior redesign, picture day services, and pre-marketing report.