2020: A Year of Uncertainty 
Yet Silicon Valley Real Estate Is Thriving
Let's review what has happened in the world since March...
The Pandemic exploded leading to an economic   
     and social shutdown. 

The stock market fell by 40%.

Real estate stalled while we were all sheltering at
     home. 

Congress then passed the first and only $2 trillion
     stimulus package that resuscitated much of the
     economy for a time. 

Interest rates fell to historic levels and are holding 
     here for the foreseeable future.

  

With offices and schools shut, people re-evaluated
     their living situations.  

Buyers vacated cities and sought suburban and
     country properties with more land and space for
     their stay-at-home activities. 

Those who were contemplating relocating in the
     future, accelerated their plans. 

Rents fell as working from home allowed some
     renters to move from expensive markets to more
     affordable ones. 

The ensuing rebound of the economy and stock
     market, coupled with low interest rates, caused
     people to have confidence and to buy real estate,
     especially high-end real estate on the Peninsula. 

Buyers also bought homes in primarily second home
     markets such as Lake Tahoe, Palm Springs, Carmel,
     Bend, Park City, and other recreational venues.

 

And what we expect in early 2021...



Interest rates will remain low​.

Proposition 19 effective April 1, 2021 will allow
     homeowners 55+ years of age to move to a more
     expensive home or a less expensive one, in any
     county in California and take their property tax base
     with them. This may cause market changes​.

A Covid vaccine in 2021 will mean many people who       were sheltering outside the Bay Area may return to       be close to reopened schools and offices​. 

Homebuilders are now very confident: The
     National Association of Home Builders Housing
     Market Index for November rose to an all-time high
     of 90 from 85. 

Real estate sales should remain strong through
     Spring 2021 and beyond​.

The following charts are a snapshot of what has occurred in the "Stanford Circle" area, which includes Atherton, Menlo Park, Palo Alto, Woodside, Portola Valley, Los Altos and Los Altos Hills.
The number of active residential listings on the market is slightly higher than at any other time in the past 2 years. 
The number of listings going into contract, which is our clearest indicator of buyer demand, has continued to tick up. 
The August decline was probably due to the terrible fires which started in mid-month. 
This has been a tale of two markets, however.  While demand for single family homes has increased as people are looking for more space and land, demand for condos and townhomes has slightly decreased.

MONICA AND MANDY'S FEATURED PROPERTIES
SOLD - 1700 Bay Laurel Drive

5 Bed | 2.5 Bath | $5,465,000

SOLD (Represented Buyer) -

1516 Vancouver Avenue

Easton Addition Burlingame

4 Bed | 3 Bath | $4,000,000
SOLD - 780 Magnolia Street

4 Bed | 2 Bath | $3,725,000

SOLD (Represented Buyer)- 

2312 Crest Lane

3 Bed | 2.5 Bath | $3,375,000
SOLD - 1325 Bryant Street

4 Bed | 2 Bath | $2,700,000

SOLD - 555 Byron Street, Unit 309

2 Bed | 3 Bath | $1,760,000

SOLD (pre-market) - 

765 Stanford Avenue

2 Bed | 1 Bath | $1,998,888

2 Bed | 2.5 Bath | $1,325,000
SOLD - 555 Byron Street, Unit 109

2 Bed | 3 Bath | $1,275,000

SOLD - 101 Alma Street, Unit 505

3 Bed | 3 Bath | $1,230,000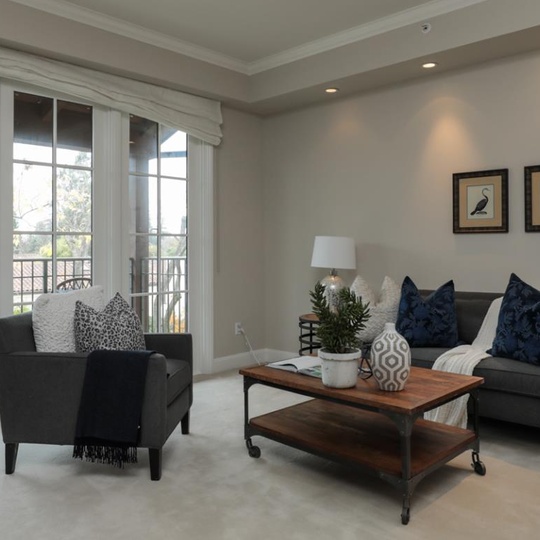 2 Bed | 2 Bath | $995,000
While NAR guidelines prevent us from marketing properties not yet on the MLS, we are able to discuss them directly with our clients.  Please contact us to learn more regarding our own off-market listings as well as Compass Coming Soon properties.
WHAT'S HAPPENING 

AROUND THE BAY
"Why cook — it's 2020: A guide to ordering Thanksgiving meals on the Peninsula"  

We all know this Thanksgiving isn't going to feel normal. Many of us are staying home and scaling down instead of spending much-needed time with extended family and friends. 

Consider taking the glass-half-full approach this year and seizing the opportunity to create the Thanksgiving you've always wanted. Elena Kadvany from The Six Fifty provides a list of Peninsula restaurants and eateries offering takeout meals, as well as some outdoor dining options if you feel safe doing so

here

.    
| | |
| --- | --- |
| 2020-21 Take A Hike Challenge!  Because of the pandemic we had to suspend our annual Take A Hike season. Instead, we would like to present the first ever Take A Hike Challenge! We have selected seven hiking routes in our parks to introduce you to the variety and beauty of your San Mateo County Parks! A special reward is available for those who complete the entire here. #2020TakeAHikeChallenge | |
All is Calm, All is Bright! | 

Nov 21 - Jan 3

Holidays at Filoli is the perfect season to make special memories with loved ones and friends. Take a stroll and enjoy the beauty of the winter garden adorned with lights and colorful decor. Cozy up to a firepit under twinkling lights and sip on hot cider or mulled wine. Visit Filoli's website here to learn more about all their holiday events from Santa Saturdays, to light festivities.  
FOLLOW US ON 

SOCIAL MEDIA & VISIT OUR WEBSITE FOR CURRENT LISTINGS!
© Compass 2021 ¦ All Rights Reserved by Compass ¦ Made in NYC
Compass is a real estate broker licensed by the State of California operating under multiple entities. License Numbers 01991628, 1527235, 1527365, 1356742, 1443761, 1997075, 1935359, 1961027, 1842987, 1869607, 1866771, 1527205, 1079009, 1272467. All material presented herein is intended for informational purposes only and is compiled from sources deemed reliable but has not been verified. Changes in price, condition, sale or withdrawal may be made without notice. No statement is made as to accuracy of any description. All measurements and square footage are approximate. Equal Housing Opportunity.