Seasonality
Most indicators show some cooling of the market over the summer after the super heated spring selling season.  
A m
arket slow down in the summer is a typical seasonal trend as children are home from school and people tend to travel. However, while we did see a slight slowdown this summer, demand remained extremely strong, with median prices staying just a tad below the spring peak.   
With holiday travel upon us, the last two months of the year will likely continue to follow historic trends and slow down until the new year. We should have that information in another month or so once data is available.
Contrary to popular opinion, inventory was the highest it has been in years. Unprecedented demand has driven up prices and shortened days on market.  We are still overbidding on homes, but not quite like in years past.    
FEATURED PROPERTIES AND RECENT SALES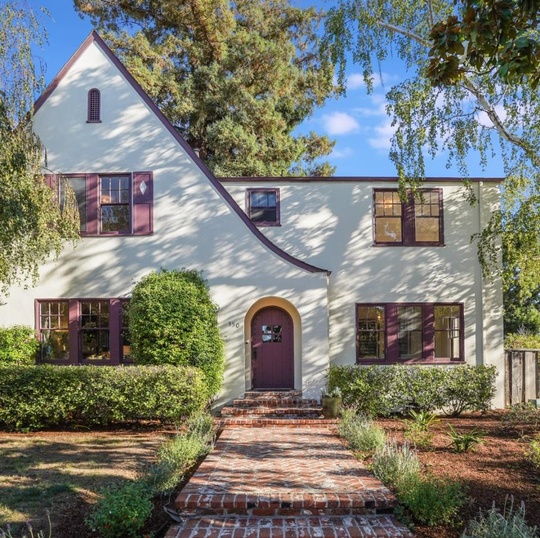 JUST LISTED - 350 Manzanita Avenue
4 Bed | 2.5 Bath | $4,495,000
PENDING - 2323 Summit Drive

5 Bed | 4 Bath | $4,795,000

PENDING - 2312 Crest Lane

3 Bed | 2 Bath | $3,898,00
JUST SOLD - 631 College Avenue

Allied Arts-Downtown Menlo Park

7 Bed | 7 Bath | $6,800,000

JUST SOLD - 95 Sutherland Drive
JUST SOLD - 67 Lyell Street

New Construction 

Downtown Los Altos

6 Bed | 5.5 Bath | $5,700,000

JUST SOLD - 77 Lyell Street

6 Bed | 5.5 Bath | $5,600,000
LISTED - 21 Willow Rd, Unit 37

3 Bed | 2 Bath | $1,295,000

LISTED - 555 Byron Street, Unit 102

2 Bed | 2 Bath | $1,295,000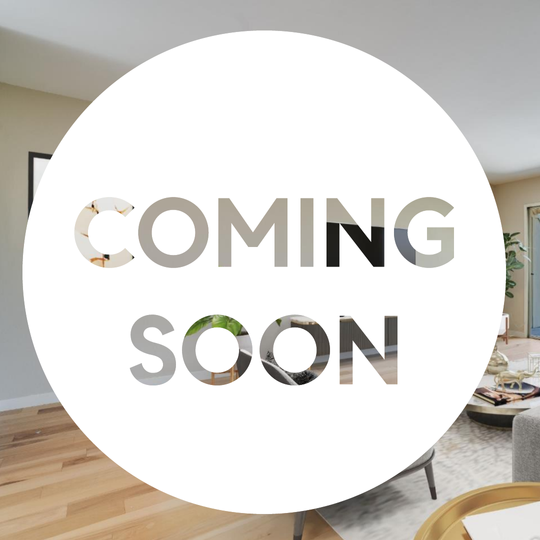 West Menlo Park (Oak Knoll School)
Willows Menlo Park (Laurel School)
Palo Alto (Duveneck School)
WHAT'S HAPPENING AROUND THE BAY
Wednesdays | 4 - 8 PM | Menlo Park

A French-inspired outdoor market has come to Menlo Park. Bon Marché features more than a dozen vendors for fresh produce, flowers, cheese, charcuterie, mushrooms, beer, wine, olive oil, honey and more.

The market takes place weekly every Wednesday and started on Oct. 20. It will run 4 to 8 p.m. at the 600 and 700 blocks of Santa Cruz Avenue, adjacent to Bistro Vida at 641 Santa Cruz Ave. "We'll bring the best gelato, the best saucisson. There will be the mushroom guy, and the cheese guy," Bistro Vida owner Ali El Safy previously said in an interview about coordinating the effort. 



Alton Brown is hitting the road with a new culinary variety show. Audiences can expect more comedy, more music, more highly unusual cooking demos, and more potentially dangerous sciencey stuff. Prepare for an evening unlike any other and if Brown calls for volunteers… think twice.

Prepare for an evening unlike any other and if Brown calls for volunteers…think twice. Performance will be at the Center for the Performing Arts.

Ticket information can be found here.  



Come in costume and see the Gallery decked out in its spooky Halloween decorations and the "Great Pumpkin" Scavenger Hunt.

Join the excitement with special activities just for kids on the weekends during our Kids' Carnival. Aircraft checkouts, cockpit exploration, glider, and helicopter construction, and more are just some of the activities that will be available.

 Find more information here.

© Compass 2021 ¦ All Rights Reserved by Compass ¦ Made in NYC
Compass is a real estate broker licensed by the State of California operating under multiple entities. License Numbers 01991628, 1527235, 1527365, 1356742, 1443761, 1997075, 1935359, 1961027, 1842987, 1869607, 1866771, 1527205, 1079009, 1272467. All material presented herein is intended for informational purposes only and is compiled from sources deemed reliable but has not been verified. Changes in price, condition, sale or withdrawal may be made without notice. No statement is made as to accuracy of any description. All measurements and square footage are approximate. Equal Housing Opportunity.