Just Released
Census Data Sheds Light on Demographic and Economic Data in the Bay Area.
We love data and have been eagerly awaiting updated U.S. census data.    
The following information was released in early December and while not entirely focused on Real Estate, we find it to be an interesting snapshot of our world right now.
The wide variety of data below covers the following topics:
What percentage of sellers are moving out of California?

How many Californians moved to Texas in 2019?
Which party's presidential candidate increased their percentage of vote in 2020?

How much has employment bounced back from the initial pandemic plunge?

What county has the highest life expectancy?

What are the differences between male and female median incomes in the Bay Area?

When asked about religious affiliation, what percentage of residents responded with

"nothing in particular"?

What has been the decline in Chinese-national home purchases over the past 4 years?

Which county has the highest percentage of residents living in poverty?

How much income is required to buy a median-priced house in San Mateo County?

What national ancestry is claimed by the highest number of residents?

What county has by far the highest median age?
Note: Data is from a variety of sources – some brand new, some older, depending on availability. Deemed reasonable reliable but may contain errors. All numbers should be considered very approximate.

MONICA, MANDY and ERICA'S FEATURED PROPERTIES
SOLD - 1700 Bay Laurel Drive

5 Bed | 2.5 Bath | $5,465,000

SOLD (Represented Buyer) -

1516 Vancouver Avenue

Easton Addition Burlingame

4 Bed | 3 Bath | $4,000,000
SOLD - 780 Magnolia Street

4 Bed | 2 Bath | $3,725,000

SOLD (Represented Buyer)- 

2312 Crest Lane

3 Bed | 2.5 Bath | $3,375,000
SOLD - 1325 Bryant Street

4 Bed | 2 Bath | $2,700,000

SOLD - 555 Byron Street, Unit 309

2 Bed | 3 Bath | $1,760,000

SOLD (pre-market) - 

765 Stanford Avenue

2 Bed | 1 Bath | $1,998,888

2 Bed | 2.5 Bath | $1,325,000
SOLD - 555 Byron Street, Unit 109

2 Bed | 3 Bath | $1,275,000

SOLD - 101 Alma Street, Unit 505

3 Bed | 3 Bath | $1,230,000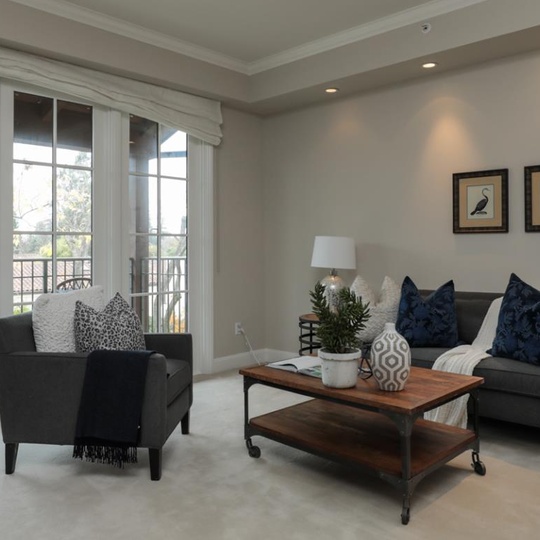 2 Bed | 2 Bath | $995,000
While NAR guidelines prevent us from marketing properties not yet on the MLS, we are able to discuss them directly with our clients.  Please contact us to learn more regarding our upcoming listings as well as Compass exclusive properties.
WHAT'S HAPPENING 

AROUND THE BAY
San Francisco Ballet's Nutcracker

The holidays might look a little different this year, but San Francisco Ballet wants you to be able to keep your traditions (or start new ones!) with Nutcracker Online. 

An interactive, virtual experience for family and friends from the comfort of your home, Nutcracker Online is San Francisco Ballet's fantastical, digital holiday offering, available November 27 – December 31. 
All is Calm, All is Bright! | 

Nov 21 - Jan 3

Holidays at Filoli is the perfect season to make special memories with loved ones and friends. Take a stroll and enjoy the beauty of the winter garden adorned with lights and colorful decor. Cozy up to a firepit under twinkling lights and sip on hot cider or mulled wine. Visit Filoli's website here to learn more about all their holiday events from Santa Saturdays, to light festivities.  
Foothills Park is now open to the public.

Foothills Park welcomes residents from outside Palo Alto for the first time.  "Following thoughtful community discussion over several years, we are thrilled to open the park to everyone," said Adrian Fine, Palo Alto mayor. "We hope this provides another regional option to go outdoors and provide opportunities for environmental stewardship and education. Foothills Park is a place for everyone to enjoy, explore and learn."
COVID-19 testing expands to new sites in Menlo Park.
While not exactly a holiday event, safe, easy and no-cost testing is widely available — regardless of symptoms. Read the Almanac article for more information
FOLLOW US ON 

SOCIAL MEDIA & VISIT OUR WEBSITE FOR CURRENT LISTINGS!
© Compass 2021 ¦ All Rights Reserved by Compass ¦ Made in NYC
Compass is a real estate broker licensed by the State of California operating under multiple entities. License Numbers 01991628, 1527235, 1527365, 1356742, 1443761, 1997075, 1935359, 1961027, 1842987, 1869607, 1866771, 1527205, 1079009, 1272467. All material presented herein is intended for informational purposes only and is compiled from sources deemed reliable but has not been verified. Changes in price, condition, sale or withdrawal may be made without notice. No statement is made as to accuracy of any description. All measurements and square footage are approximate. Equal Housing Opportunity.