Q1 is typically a slower quarter, mostly reflecting sales that occurred during the mid-winter holiday "doldrums," as the market gradually wakes up in the new year.  
As we know, this last year has been like no other. Following the pattern of robust activity since mid-2020, sales activity in Q1 2021 was far higher than typical.  
The first quarter quickly accelerated into a competitive, high demand market:
The first part of this newsletter will focus on the Stanford Circle Region in its entirety vs. years prior, and the second half of the newsletter will examine the various towns individually.
Monica, Mandy, and Erica's Featured Properties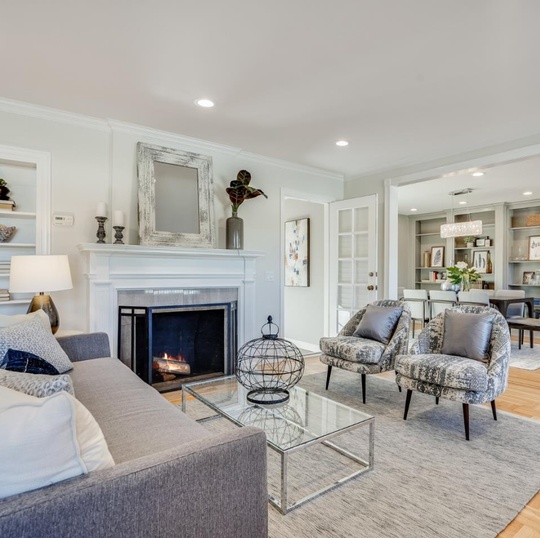 PENDING - 1244 Elm Street
5 Bed | 3.5 Bath | $2,998,000
PENDING - 968 Menlo Avenue

(represented buyer)

Allied Arts-Downtown Menlo Park

3 Bed | 2.5 Bath | $3,150,000

PENDING - 2403 Sharon Oaks Drive

3 Bed | 3 Bath | $1,899,000
SOLD - 89 Selby Lane

(represented buyer)

5 Bed | 5.5 Bath | $9,900,000

SOLD - 1700 Bay Laurel Drive

5 Bed | 2.5 Bath | $5,465,000
SOLD - 1516 Vancouver Avenue

(represented buyer)

4 Bed | 3 Bath | $4,000,000

SOLD - 780 Magnolia Street

4 Bed | 2 Bath | $3,725,000
4 Bed | 3.5 Bath | $3,850,000

SOLD - 2312 Crest Lane 

(represented buyer)

3 Bed | 2.5 Bath | $3,375,000
SOLD - 911 La Mesa Drive 

(represented buyer)

4 Bed | 3 Bath | $2,750,000

SOLD - 338 Turkshead Lane

3 Bed | 2 Bath | $1,600,000
SOLD - 440 Cesano Court, Unit 201

2 Bed | 2 Bath | $1,170,000

Atherton, Menlo Park, Los Altos, Redwood City

Contact us directly for more information!
What's Happening Around the Bay
Virtual Wine Tasting & Cooking Classes




Vina Enoteca is a full-service Italian restaurant and bar located at the Stanford Barn in Palo Alto. Vina Enoteca brings the rustic charm of Italy to the Silicon Valley with food that warms the soul in a setting unlike any other.




Come gather with family and friends and sip fine wine, craft cocktails and savor modern Italian cuisine in a comfortable setting. Our fantastic team will guide you through an unforgettable dining experience.
Mother's Day Events Around the Bay

Eventbrite has curated a whole host of activities, both virtual and in person, that you can do with your mom to celebrate her special day!  Some are free, some require a ticket, but there are a variety of events to chose from.  Visit the Eventbrite site

here

 for ideas and locations.      
I

n honor of Earth Week, Kepler's is proud to present a pre-recorded "This Is Now" interview with two of the globe's leading climate policy advocates and diplomats, Christiana Figueres and Tom Rivett-Carnac of Global Optimism.

Together these incredibly knowledgeable, practical advocates suggest an unusual approach: stubborn optimism. In 10 concrete steps praised by readers ranging from Jane Goodall to Yuval Noah Harrari and Naomi Klein, they propose actionable steps that we all can take to turn the tide on our climate future.   
Follow us on Social Media
© Compass 2021 ¦ All Rights Reserved by Compass ¦ Made in NYC
Compass is a real estate broker licensed by the State of California operating under multiple entities. License Numbers 01991628, 1527235, 1527365, 1356742, 1443761, 1997075, 1935359, 1961027, 1842987, 1869607, 1866771, 1527205, 1079009, 1272467. All material presented herein is intended for informational purposes only and is compiled from sources deemed reliable but has not been verified. Changes in price, condition, sale or withdrawal may be made without notice. No statement is made as to accuracy of any description. All measurements and square footage are approximate. Equal Housing Opportunity.