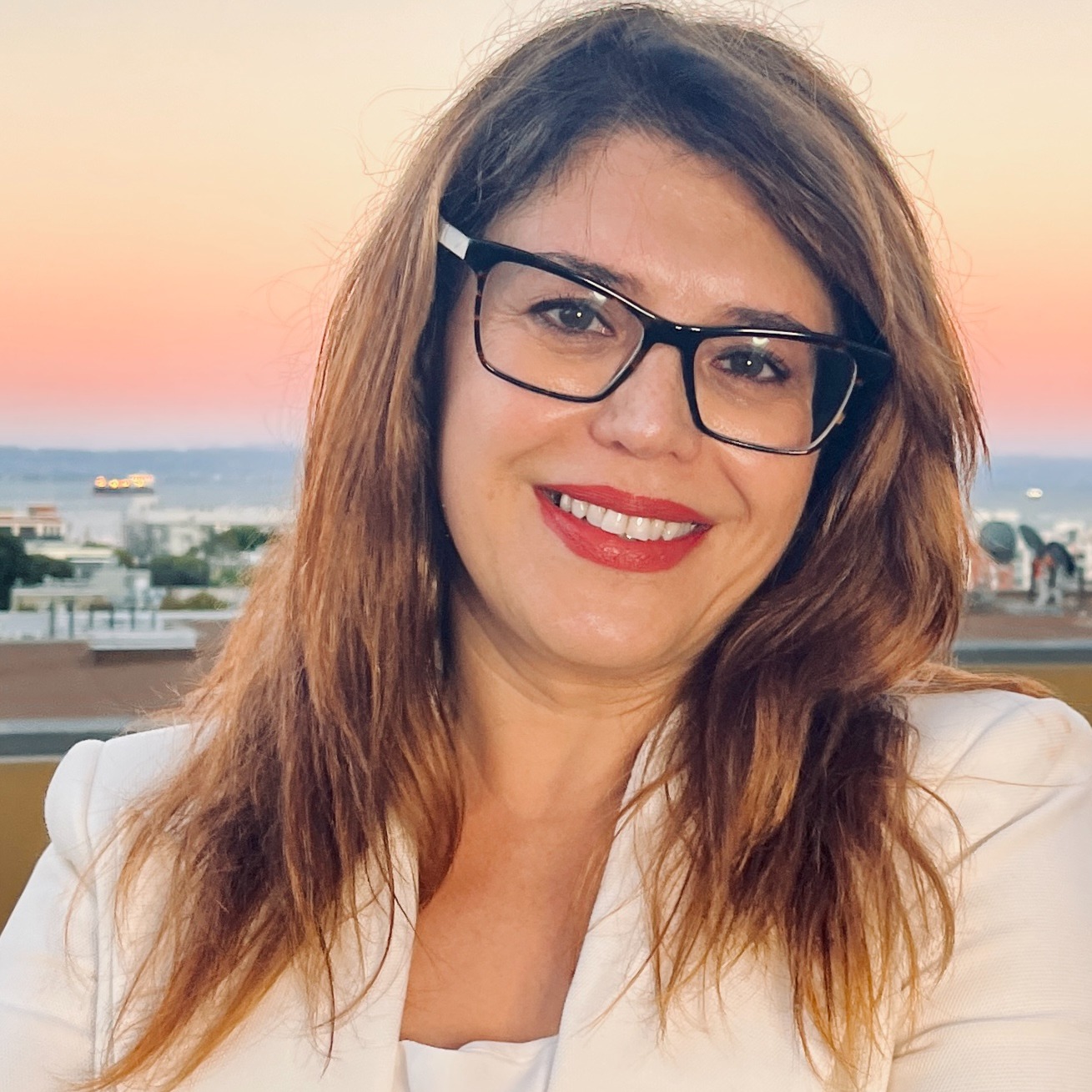 Alina Aeby
CIPS, PhD, International Real Estate Consultant | DRE 01729889
About Alina

Alina is a Realtor based in San Francisco, with a vast global network, experience, and knowledge. She thrives to connect San Francisco to the world and the world to San Francisco. Living in one of the most creative and innovative places in the world, she is adept at latest Proptech solutions, as her clientele is located all around the globe. 
Being involved in multiple capacities in different professional organizations at the local, national and international level, Alina has a broad view of real estate industry and is often invited as a speaker on international topics, at conferences, industry panels, television, podcasts and radio. 
Alina ranked within 1.5%  out of 1.6 million Realtors nationwide in sales volume in 2021. 
She had the honor to be awarded the 2022 Global Realtor Volunteer of the Year. 
Education:
PhD in Economics, with emphasis on globalization
Blockchain Application in Business Certificate, UC Berkley, Haas School of Business 2020
Certified Metaverse Expert, Blockchain Council 2023
Alina Serves As:
 2023 NAR Global Global Coordinator for Eastern Europe, Middle East and Africa
 2023 FIABCI (International Real Estate Federation)- VP of Proptech Woorld Council
Verified Member of TAN (Top Agent Network), which includes the top 10% MLS agents in their markets
Realtyna ( Proptech Solutions company) - VP of Investors Relations
Member of AREAA, CREAA
Alina speaks English, Romanian, French, Italian and Spanish.
Professional designations: CIPS, SRS, RENE, SFR, CPRES
Scroll down for more
"Alina is a fantastic real estate agent to work with. As a first time buyer, Alina's professionalism, in-depth inside knowledge of the market, experience, and patience was absolutely critical in helping us find the right house. Alina is a straight shooter and puts her client's interests first, giving me detailed insights and laying out all the pros and cons objectively throughout our process of looking at over 30 houses over 3 months without any hint of pressure to buy. Thanks to her extreme attention to detail, the closing process went through without a hitch. Needless to say, I highly recommend Alina for all your real estate needs and hope to work with her again. " - Alex L.

"Alina is fantastic to work with. She is very knowledgeable and is always on the conservative side. She does her homework and performs extensive research on comps and offers timely and helpful information regarding the local market place. She is tireless when it comes to open houses and marketing events. She is very trustworthy and will represent you very well. " - Emily Y.

"Alina is very thorough and professional. I would recommend her highly to anyone buying or selling residential real estate in San Francisco. " - Gail D.

"Alina is really detailed and worked hard. She was always available when I had questions or concerns. She made my life a lot easier just having her as my agent. " - Jason M.

"Alina is an awesome realtor! She has an outstanding work ethic and a great deal of industry experience, knowledge, and a high degree of professionalism. I was referred to her by friends and contacted her by email on a Sunday morning after viewing a condo that I absolutely wanted and knew was in high demand. She called me within an hour to introduce herself and discuss the details. She went to view the condo the very next day (Monday), toured the complex, got answers to a number of questions (many I had not even thought to ask when I first viewed the condo), and even got a thumb drive with all the CC&Rs. She met me that evening and negotiated an excellent price with the seller that I was very happy with. She walked me through the entire process and made sure everything went smoothly. She would be an excellent advocate and representative for any buyer and as others have said, she is detail-oriented and very knowledgeable about her field. I feel so fortunate that I was referred to her and would recommend her to anyone I know. Thank you, Alina! " - Pamela N

"I would highly recommend Alina as a broker. We were referred to her by our friends.

She negotiated on our behalf and won us both a good price and good closing terms. All our requests are fulfilled and we couldn't be happier!

Her deep knowledge in this business and her willingness to educate us to make the legal terms vivid and meaningful.

She is hardworking and quickly responsive: I often ask questions at around midnight and I was so moved to receive emails from her at 1 am in the morning and weekends.

These qualities ensures our buying process a smooth, informative and pleasant one. Thank you, Alina! " - Zhang J.