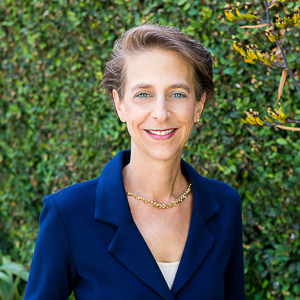 Carol Yaffa Borison
DRE# 01880666
Social Media
Carol Borison Website
LinkedIn
Facebook
Instagram
Client Testimonials
Scroll down for more

"Yaffa walked us through the process of buying our first home, and made it easy, understandable and exciting. She helped us find our dream home and successfully negotiated it for an excellent price on our first try! She was also accessible whenever we needed her, and efficient in taking care of the myriad details that needed to get done. On a personal level, Yaffa is friendly, upbeat and straightforward. She is also very knowledgeable about the market and about all aspects of home ownership and maintenance. I highly recommend her services. Yaffa was just great!" -RABBI MENACHEM AND REBITZEN RACHELLI - BUYERS, SAN JOSE


"We highly recommend Yaffa Borison as a real estate agent. As first time home buyers, we really needed someone who knew every detail of the process and had the sensitivity to address all our questions and concerns as if we were family. Yaffa was exactly that person. It was clearly more important to her that we be happy and comfortable every step of the way than for her to make the sale. She was incredibly professional, but at the same time so personal in her guidance before, during, and after we closed on our home. We are especially thankful to Yaffa for having the knowledge and expertise to renegotiate the terms of the contract before removing our contingencies when we realized that some of the information in the disclosures had been misrepresented. By renegotiating for us, Yaffa saved us a substantial amount of money. We couldn't be more appreciative!" -AVIVA AND DAVID - BUYERS, SAN JOSE


"Carol was a great resource and partner in helping us market our San Jose home! She's a true professional and started off with a thorough presentation as to current real estate market conditions while also helping us face the challenges presented when Covid-19 hit. Both social and market conditions were uncertain and no one knew how things were to transpire. With her guidance and expertise, we worked together to achieve our desired outcome and goals. Carol incorporated every marketing tool including a virtual showing of our home to attract buyers. She also provided valuable feedback and help in ensuring both the inside and outside of our home was most appealing and occupant ready. Our original strategy and plan of selling our home proceeded smoothly despite Covid-19... we would highly recommend Carol and her Compass Team!" -JONATHAN AND MALAY, SAN JOSE

  
About Carol Yaffa
I am committed to client satisfaction and it drives me to work diligently on every transaction. As a top real estate professional with thorough knowledge of buying and selling property, I can help buyers find the best home which meets their needs and sellers to maximize their proceeds. My expertise to is to help my clients fully explore their options and to feel confident about their choices. I am dedicated to giving you the personalized guidance you need every step of the way.

Call me today if you are ready to get started or would like more information.


Spotlight
13870 Bear Creek Rd Boulder Creek, CA


Just Listed in Boulder Creek! This lovingly cared for and tastefully updated Santa Cruz Mountains cabin is located less than a mile from Hwy 9 and a short stroll to downtown Boulder Creek. Features include a large level lot with fenced front yard with lots of room to relax under the redwoods. There is a lovely covered front porch perfect for chillin out with a cool drink on the warm summer afternoons. This home has many upgrades throughout including updated kitchen and bath, laminate flooring and new carpet and has been recently painted inside and out. Make this move in ready home your own!
Spotlight
Great Value In Willow Glen
Spotlight
Bay Area Market Reports
The most up-to-date and comprehensive analysis of San Francisco home prices, values, conditions and trends of the San Francisco Bay Area residential real estate market.


Spotlight
What can Compass Concierge do for your home?
Exclusive to Compass, our Concierge program helps you easily prepare your home for sale by fronting the cost of home improvement services, so you can sell it faster and for more money. Whether you're facing basic wear-and-tear or your home requires more significant upgrades, Concierge has the power to transform a property — and the price it can claim.
Spotlight
Private Exclusives
A private exclusive listing is an off-market home that can be shared by a Compass agent directly with their colleagues and their buyers. Property details aren't disseminated widely and won't appear on public home search websites.