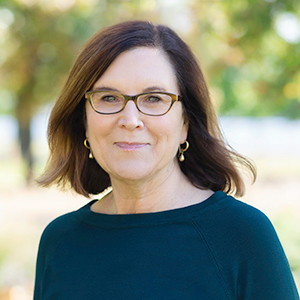 Carol Diament
Real Estate Salesperson
Social Media
Client Testimonials
★★★★★
"
We could not have asked for a better experience selling our home. Carol was always making good suggestions for us to consider, but also flexible, when we wanted something a particular way. She was very responsive, very professional, and did a great job of negotiating for us. We had over 10 showings in the first few days of the listing and multiple offers the first week. From start to finish we settled on our home in less than two months with minimal stress, and we are grateful to Carol for all of her hard work.
"
- Laura S.
★★★★★
"
Carol was amazing to work with when we bought our home and again when we sold it. She totally had our back. I would highly recommend Carol to anyone looking for a realtor that is a true professional who always has your best interests in mind while performing her role in the sale or purchase of a home.
"
- M. Bailey
★★★★★
"
We were incredibly fortunate to find Carol because of her great reviews. From the first moment that I called her, she clearly tried to understand exactly what we were looking for in a . She has been thorough, patient, incredibly knowledgeable, well-connected, and honest. Carol has acted tirelessly, even when we needed some help after the closing. We have loved working with Carol and would not hesitate to recommend her or use her as our agent in the future.
"
- J. Mehta
★★★★★
"
Carol is laid back, a straight shooter, and highly experienced--the perfect a combination of traits in a realtor. She made us feel relaxed and like we were in the driver's seat with the guidance of an experienced friend. When we asked her opinion, she would give us her honest thoughts, which made us feel much more assured. We trust her completely. Most of all, Carol is a good person and we enjoyed her company through the process. She was even in on a surprise for my family when we got engaged. She became a friend, and someone we would be overjoyed to run into in the city.
"
- Claire W.
★★★★★
"
Great! Carol is awesome. Top-notch. Great realtor. Great intuitions. Great skills. Honored our time and focused on what would be right for my wife and me. Carol helped us buy our and we are DELIGHTED. Perfect . Perfect neighborhood. I recommend Carol highly - she's the best.
"
- Brian F.
About Carol
Respected Philadelphia real estate professional Carol Diament has one simple mission: To exceed every client's expectations. That means arming each buyer and seller with the full force of her 25 years' experience, her highly adept negotiating skill and her almost prescient ability to avoid pitfalls and overcome challenges.

Responsive and supportive - from the first meeting to the closing table, and beyond - clients feel well cared for under Carol's guidance. She's a wealth of information, a steadfast navigator, and she always knows how to make a good deal even better. Clients rave about Carol's no-pressure approach and ability to make the entire process not only stress-free, but enjoyable. No matter how complex the deal, she seems to think of everything, and she's extraordinarily generous with her time.

Carol is both a Certified Negotiated Expert and a Certified Luxury Home Specialist. Consistently recognized among the top brokers in the city, she's been named a Philadelphia Magazine Five-Star Agent for six years running.

With her thorough grasp of market trends and an extensive network of the associated professionals necessary to get the job done, Carol looks forward to exceeding expectation as your dedicated real estate advocate.