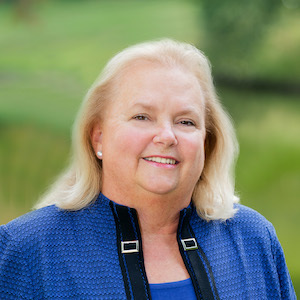 Chris Lane
Sales Associate
Social Media
LinkedIn
Instagram
Chris' Concierge Page
Client Testimonials
Scroll down for more
​ ★★★★★
"Chris Lane has bought and sold our family homes for over 30 years. There is noone else who I trust to get the job done. She has a special talent to listen, understand your desires for a new home and she finds options quickly to meet those needs. She also sells quickly when your needs change."

★★★★★
"Chris provided exceptional advice and service throughout the process of preparing, listing, and ultimately selling our home of 27 years. Her service was comprehensive, including helping us retain a terrific 'stager' for our property, holding our hand through the entire marketing process, and even helping us find the right team to run an estate sale for us at closing AND to find a service to take away the remaining furniture we couldn't sell. Chris is one of the area's most experienced real estate advisors, and it was comforting to have her in our corner throughout."

★★★★★
"Chris was on the case immediately when i decided to sell my home in 2017. She's a seasoned professional and helped me in many ways. She was always frank and straightforward-clear in guiding me. i was and still am exceptionally pleased that she was there."

★★★★★
"Chris has been with us for the past few years as we have been looking for a new home, and as our needs and wants have changed. She has been more than just professional, she has learned our eye about homes. It is now at the point where she simply called us and said "the perfect home for you has come up" - and she was 1,000% right! No one has given us a comparable (and no one better) experience in the buying and selling of the largest item we will execute - and she will surely do the same for you."

​
About Chris
With 25+ years of real estate experience, Chris Lane brings a wealth of property knowledge and superior negotiation skills to the table for her clients. Licensed in New Jersey, with team members licensed in New York, Chris' team of agents and specialists are always prepared to meet the needs of their clients anywhere in the world. Chris offers superior negotiating skills and a talent for marketing homes to obtain the highest price. Above all, Chris' hands-on, patient approach, lets each client know their needs and goals are important. Chris has extensive experience working with athletes and their families in the purchase, sale and rental of homes and condominiums. Chris has a vast network of lenders, attorneys, and design specialists, including contractors, who are available to provide five star service for her clients. Chris has been recognized by The Wall Street Journal and Real Trends as a TOP 100 Agent NATIONWIDE. The goal of all real estate dealings, no matter who the client, is their happiness.

The Lane Team knows the local neighborhoods inside and out, and they closed deals in 11 different New Jersey counties in 2021. It's no surprise Chris and her talented full-service team are the first choice among buyers and sellers at all price points, from modest houses to luxury estates. Chris' years of experience and more than $1 BILLION in sales speak to Chris' record of success.

When Chris is not selling real estate, she enjoys spending time with her children and grandchildren and traveling.