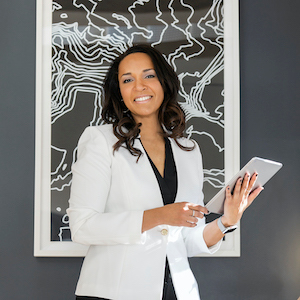 Christine Allocca
Associate Broker
Social Media
Awards
Washingtonian Magazine Top Producer, 2019-2022
Greater Capital Area Association of Realtors 
Top Agent 2019-2022
Northern Virginia Magazine- Top Producing Real Estate Agent 2022
Specialties
Veterans, New Construction, Investment Sales 
Virginia, DC, and Maryland
Education
George Mason University
The Madeira School


Charity
Rotary Club of Dunn Loring-Merrifield
About Christine
I'm Christine Allocca, a dedicated Realtor with a purpose: to turn your dream lifestyle into a reality. I've sold $28 million in the last 2 years, helping 42 families buy or sell their home along the way. Importantly, my buyer clients usually did not have to pay the highest price, even against as many as 22 offers! My clients who have sold their homes in this very different market have been armed with the best strategies to leave no money on the table, and to keep their sale together. I'm an expert negotiator, and I'm proud that Northern Virginia Magazine, Washingtonian, and DC Luxury Magazine have all named me as one of the DC area's Top Agents in 2019-2022. More important to me than any success I've had in my career, though, is the impact I have on the lives of my clients. With over a decade of real estate experience to draw from, I arm every client with the knowledge they need to navigate such a momentous financial milestone with confidence. The outcome? A seamless, successful life transition—and the results to show for it.
I make a habit of cultivating good relationships with my colleagues, which directly benefits my seller clients when it's time to get up-to-the-minute info about the market and the competition. Just as comfortable in the city as I am in the suburbs, I routinely leverage my deep connection with the Northern Virginia and DC areas to match buyer clients with their ideal neighborhood that's near transportation, work, schools, and nightlife. I grew up on the Virginia side of GREAT FALLS and have lived in the Logan Circle, Adams Morgan and Dupont Circle neighborhoods in DC. I truly know what it means to work, live, and play in the DMV. Fittingly, this first-hand knowledge translates directly into crafting location-driven investment strategies that build wealth for my clients.
When I'm not helping clients buy or sell their dream home, you can find me posing in Savasana at a local yoga studio, cozying up with a great mystery novel, or biking the WOD trail on my new Trek hybrid bike. As a regular meditator, I'm interested in balance and well-being, and I seek to infuse both into my everyday life.
Here's a glimpse into a few of the (other) things that make me who I am:
Food I can't live without: Cheese
Favorite area restaurant: King Street Oyster Bar
Go-to cocktail: Slightly dirty Kettle One martini with 3 blue cheese olives
Dream vacation spot: Hiking Glacier National Park
What I love most about my job: My clients' smile after I've negotiated their deal
Secret weapon: Healthy dose of gratitude
Client Testimonials
★★★★★
"
Christine is awesome! She is attentive and responsive. She can sympathize and has a ton of patience. We looked at listings across Loudoun and Prince William Counties and our time was not wasted. Her expertise showed with her comments and predictions, which were on point! She truly knows her stuff!
"
★★★★★
"
Christine was my first pick when choosing a realtor on . She was the first to respond through my options , the first to answer all my annoying questions as a first time home buyer , the first to help us find our perfect home. She never missed a call or texts when asking asking of questions of concerns, walk us through the long process step step so we can understand without any doubt. Christine was focus on us finding the perfect home not trying to make any sale. I would recommend her to anyone as you will experience nothing but reliable , professional, customer focus service as a realtor.
"
★★★★★
"
Simply put Christine is Awesome!!! She had data and defined strategy to sell our home and most importantly had a very positive energy that clearly conveyed that helping people buy/sell homes is more than just a business for Christine. We would unreservedly recommend Christine to anyone who wants a dedicate real estate professional that is singularly focused on her client's needs.
"
★★★★★
"
Christine was simply a joy to work with! From the initial phone call I knew she was a great fit for us! Her presentation was more professional and put together than I have ever seen! She is easy-going and also extremely knowledgeable. She made a very stressful life experience very easy!
"
★★★★★
"
Most recently, Christine assisted me in the sale of my D.C. condo, obtaining successful results in a very short time frame. She is both professional and friendly, and went above and beyond to make my experience as seamless as possible. In short, if you are looking for an agent who will tirelessly advocate on your behalf, while patiently walking you through the sale/purchase process, engage Christine.
"
★★★★★
"
Christine is everything you could want in your Realtor and more. She goes above and beyond typical duties. She advertised our property in the Washingtonian, helped us get ready for the open house, hired cleaners, and gave us an excellent referral for a handyman. She keeps a level head during negotiations. She is well versed on the nuisances of selling a home in Washington DC. We highly recommend Christine. It was a pleasure working with her.
"
See what my clients are saying about me!