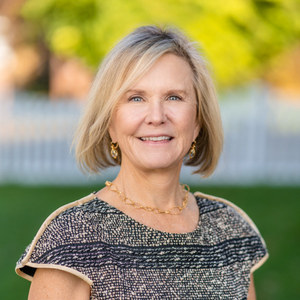 Connie Carter
Realtor® | Licensed in DC, MD, & VA
Social Media
Specialties
Washingtonian Best Agent 2017-2022
Real Producers TOP 1000 agents DC Metro and Northern Virginia
Bethesda Magazine Top Producer
Buyer's Agent, Listing Agent, Relocation, Staging, Landlord
Languages: English, French, Japanese
Client Testimonials
Scroll down for more
★★★★★
"Connie is simply amazing! She is saavy and smart and deeply knowledgeable about the DC real estate market. She is an excellent negotiator and provides smart and practical options for helping you to find the best property to meet your needs. Connie was really a Godsend to me when I was looking for a realtor when I decided to relocate to the DMV area, in the middle of a COVID pandemic plus trying to purchase two properties!! That was a big challenge and Connie went over and above to provide top notch support and service to me, she previewed properties for me, provided great real estate market insights and superbly helped me navigate the purchase of two properties and deal with many after purchase logistics in a very competitive real estate market. If you're in the market of purchasing a property in DC,/MD area and looking for an expert in real estate, I highly recommend Connie Carter." - Sonya

★★★★★
"Connie Carter assisted us with what turned out to be a very difficult set of real estate transactions. She navigated multiple "bumps in the road" with us including what likely was an egregious illegality by a lender. In the end we were able to sell our home for a fair price during a buyer's market and we purchased a home in a beautiful neighborhood that we absolutely love. We appreciated Connie's extensive knowledge of desirable streets in Northwest DC that we had never before heard of -- and we are 20-year residents! On process expertise I gave 4 stars -- but if our transaction hadn't been so non-traditional, I am certain she would be a five. Truly the 4-star rating is more applicable to Connie's broker at the time than to Connie. My preference would have been to leave this one blank. Overall, I highly recommend."

★★★★★
"Connie helped us buy our dream home in the Palisades neighborhood of Washington, DC. Three things about Connie make her a fantastic realtor. First, she is incredibly knowledgeable about Washington. She has lived in the city for most of her life and is a multigenerational Washingtonian--something she brings to bear in her work. Second, Connie truly listens to her clients and internalizes their particular styles and preferences. This led us to not only find the house we ended up buying, but also several others that were genuinely great. Finally, Connie provides top-notch client service. We needed to undertake a remote house hunt under tight time constraints--yet Connie didn't miss a beat. She's responsive and thoughtful. Best of all, she's fun! Because of Connie, our quick trips into DC were both productive and enjoyable. Connie gets our highest recommendation! She is the best." - Menno

★★★★★
"A long-time realtor with years of experience, Connie's results speak for themselves. She sold our home in less than two weeks at a price point that, frankly, exceeded our own aspirations. Connie was also integral in the strategy process. This became particularly important in a highly competitive purchase environment. Our uniquely structured offer for our "dream home" helped us not only close the deal but also prevented a bidding war and reduced the chances that we might overpay. Connie was professional, responsive, transparent, and made the entire experience fun and rewarding. We will recommend Connie to all of our family & friends looking for a realtor!"

★★★★★
"We couldn't have had a better partner with whom to go through the home-buying process. We've heard many stories of people seeing homes every weekend for months and submitting countless offers with limited luck. Our situation didn't allow us the luxury of unlimited time so we needed to be sure we could find a fantastic property and then make the deal. Connie provided us with this confidence and delivered. Connie tirelessly worked to get us into the houses we wanted to see, provided her experienced feedback on the properties we saw, and shepherded us expertly through the offer process so we could secure the perfect place for us. We love our new home and can't thank Connie enough for her help!"

​​ ​​
About Connie
Connie Carter started her 32-year career in 1987 with The Corcoran Group in New York City. Although she is a 10th generation Washingtonian, she has lived around the globe, including London, Tokyo,  and Melbourne, Australia.
Prior to her career in real estate, she worked as the Creative Director at Burson-Marsteller Public Relations and worked in broadcasting with ABC News and 20/20. While living in Australia, she founded Australian Great Estates, a premium wine importing company and sold it in 2006.
Connie is committed to her hometown focused on architecture and the arts.  The 11th Street Bridge Project, and the Phillips Collection are central to her giving plan.  Neighborhood involvement as well as local charities, serving on the Chain Bridge Road/University Terrace Preservation Committee, Advisory Board of the Woodrow Wilson House, Choral Arts Society Board, Culver Academy Legion Board of Directors and has chaired the Choral Arts Gala and Washington Ballet's Cinderella Ball—both a resounding philanthropic success.
Connie is an avid skier, swimmer, and golfer and loves to entertain for friends and family. In addition to her active hobbies, she has a passion for art and architecture that led her to renovate her mid-century modern home with D.C. architects Robert F. Gurney and Mark McInturff.
Connie's combination of deep D.C. knowledge, global, worldview, and personal creativity will help you find not only the perfect neighborhood but the perfect home.
"Where we choose to live, eat, and sleep greatly impacts our personal creativity." — Connie Carter
Connie Carter's Listings
Listed By Compass
Pending
VIRTUAL TOUR