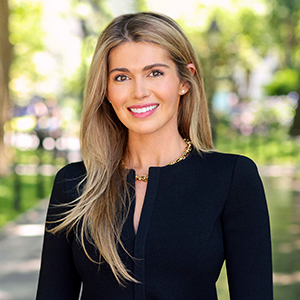 Deanna Lloyd
Licensed Real Estate Salesperson | Licensed as Deanna Cari Lloyd
Social Media
LinkedIn
Instagram
Client Testimonials
Scroll down for more
"Thank you so much for the wonderful job you did for me and my son these past several months. It has certainly been quite a process, and you made the process considerably smoother. With your help, I would say that we definitely achieved our goals! Your professionalism and guidance provided us with a level of confidence that is rare in today's transaction oriented business activities. So thank you again for all of your help."  
-Michael C.

"Deanna proved to be a very detail-oriented and helpful resource to us from our very first conversation. She was the first broker we spoke to who really listened to our search criteria and was very hands-on and thoughtful in all of the steps to follow. Beyond making regular trips out to the North Fork to accompany us on our various visits and our ultimate inspection and closing, Deanna was regularly in touch with us throughout the buying process to help guide us through the various steps required. She was immensely helpful to us as first-time home buyers!""
-Cassie Y. and Michael M.

"I'm so thrilled with my new apartment in Tribeca thanks to Deanna. I had been debating buying in New York City for two years and Deanna was patient with me throughout the entire process. Deanna encouraged me to look at 91 Leonard, a new condo development in Tribeca, and I fell in love with the building immediately. With only a few two bedrooms left with the view and exposures I wanted, Deanna helped me navigate the entire process and even negotiated additional incentives with the developer on my behalf. I'm in love with my new neighborhood and new home. I cannot recommend Deanna more highly!"
-Monica V.

"I cannot recommend Deanna more highly. She's a tireless worker, extremely accessible and had the knowledge and market savvy to find my husband and me the perfect apartment in Manhattan. Deanna's straightforward and honest approach streamlined the first-time home buying process for us. She tackled questions and problems with answers and solutions and we felt supported throughout the entire experience, from the earliest meetings to the final closing. We could not be happier with our beautiful home!"

-Heather K.

"Christine and Deanna were a pleasure to work with. They made themselves available whenever we needed it - nights and weekends too. Deanna was meticulous in preparing our Board package. Her diligence and organization was reassuring and much appreciated. Christine's knowledge and support throughout the process was top-notch. We would be happy to work with either of them again."

-Isaac O.

"We were fortunate to have Deanna Lloyd as our real estate broker for our apartment search in Manhattan's Financial District. As first time renters in New York, we were completely oblivious about the workings of the apartment search process. Thankfully, we had Deanna to guide us the entire time. From detailed instructions on the documents we needed ahead of time, to showing us a wide variety of apartments that met our specific criteria, Deanna made the process as stress-free as possible. I would highly recommend Deanna to anyone searching for an apartment and I know my friends would say the same."

-Noah C.

"On the strong recommendation of a friend late last year, I engaged Deanna Lloyd to find an apartment in NYC. As a salesperson and a professional, Deanna was first-rate -- thoughtful, extremely responsive and thorough. She very quickly found an apartment that perfectly fit my needs and budget and guided me step by step through the process. Her services, though, went beyond that, acting also as an advisor and friend, helping me find my way around my new neighborhood, and directing me to find the service providers I would need. I cannot recommend her more highly."

-Kevin R.

"We were extremely grateful to have had Christine and Deanna guide us through the sale of our apartment. Their substantial experience was evident with every step of the way. In particular, we are convinced that their advice on market timing, listing price and apartment staging - not to mention their incredibly professional demeanor - led to our receiving multiple offers above asking price. They helped us evaluate all offers and advised us expertly through to closing. On the buyer side, they were responsive to our thoughts and interests, and we have been told repeatedly by other brokers how professional and courteous they have been in representing us. We highly recommend Christine and Deanna."

-Amy M.

About Deanna
Deanna Lloyd has had an enviable record of success in the competitive world of New York City luxury real estate. With exceptional people skills, a passion for real estate and an unmatched work ethic, she serves a range of clients from ultra high-net-worth individuals to first-time homebuyers. Deanna's extensive network includes fashion and entertainment industry executives, venture capitalists, family offices and leading members of the technology start-up community. She has a deep understanding of the downtown market and new development space and her unique skill set allows her to connect and engage the next generation of real estate consumers.
Prior to her successful career in real estate, Deanna worked as a Public Relations executive for the leading names in fashion including Ralph Lauren, Louis Vuitton and Prada. She graduated from the Fashion Institute of Technology with an honors degree in Advertising & Marketing Communications. Deanna is actively involved with New York Junior Tennis & Learning and currently serves as Co-Chair for its Associate Board and is a member of the Whitney Museum's Contemporaries.
In her spare time, Deanna is involved in the marketing and public relations for Urban Umbrella, a pioneer design-driven scaffolding company that is reshaping the industry globally. Originally from Virginia, Deanna has called New York City home for over 15 years and currently lives in Tribeca with her husband, Benjamin. She is a member of the Real Estate Board of New York.
Deanna Lloyd's Listings
Listed By Compass
Contract Signed
VIRTUAL TOUR
Listed By Compass
Contract Signed
VIRTUAL TOUR
Listed By Compass
Contract Signed
VIRTUAL TOUR