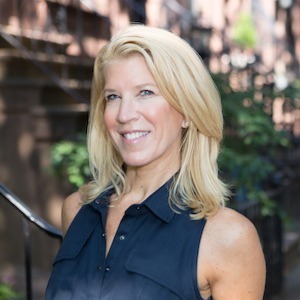 Deborah Zolan
Licensed Real Estate Salesperson | Deborah B. Zolan
About Deborah
With her business acumen, love of design and talent for working with people, Debbie makes the ideal partner in the selling or buying of a home. Her commitment to her clients is of the utmost importance, her level of professionalism and preparedness is never questioned and her sense of humor is always appreciated.
Debbie comes to Compass after seven years at Brown Harris Stevens, where she worked in both the resale and new development divisions.
Considered an expert in DUMBO, Brooklyn where she has sold and leased over 200 homes, she also enjoys working throughout all Brooklyn and Manhattan neighborhoods. Debbie has worked successfully with buyers, sellers, landlords and tenants in both new development and resale markets providing her with the extensive insight and experience necessary to close deals. She has handled everything from the quick sale with a bidding war to complex new development sales involving multiple closings within a tight timeframe and under challenging circumstances.
Her new development experience includes being the on-site sales manager at 51 Jay Street, a warehouse conversion in the landmarked district of DUMBO where she oversaw sales for the 75-unit building. In addition, she directed sales at 133 Water Street, also in DUMBO, sold multiple Sponsor-owned units at the Echelon in Long Island City and provided consultation on 210 Pacific Street in Cobble Hill.
Prior to her foray into real estate, Debbie worked in marketing and advertising. She was the Vice President, Director of Client Services at Select Communications, a European marketing communications company where she developed brand strategies for high-end fashion, accessories and fragrance companies. She also founded a t-shirt company called Cherry Tee and ran her own marketing consultancy.
Debbie is a long time resident of DUMBO, where she lives with her husband and son along the water. In her free time, she enjoys spending time at her home in the Berkshires, skiing, exercising, cooking and traveling.
Client Testimonials
Scroll down for more
"You are hands down the best realtor and person one could ever hope to work with. And now I am lucky enough to call you a friend. You truly changed our lives and we wouldn't be where we are - one year later- without you. Your expertise, your timing, knowledge, resources, acumen, positivity, generosity.... I could go on for days. We are so grateful we had you in our corner to navigate the move out of NYC. You are simply the best."
-M&T

"We interviewed a few brokers and felt an instant connection to Debbie. She knew our neighborhood extensively and it was clear that she did a detailed analysis with regards to comps in the area, prior to meeting with us. She took the time to really listen to us, offer us advice and it felt like we came up with a plan of action together, instead of feeling pressured to just go with the Broker's advice. Debbie spent a great deal of time and effort marketing our apartment and getting it ready for showings. This was made even more challenging for her as we were still living there, but she was always mindful to work around our schedule. During COVID, we shifted to renting. We were pleasantly surprised that despite our sudden change in direction, Debbie jumped onboard with the new plan and continued to work hard. We fully trusted her to find us the perfect tenants, and she did not let us down. We once again reached out to Debbie when we were ready to sell. She was aware of our strict time line and ensured that she maintained all lines of communications between parties including the lawyers and management agents. She was without a doubt, the voice of reason, and she truly went above and beyond in ensuring that the transaction moved as fast as it possibly could. We completely trusted her judgment and she managed to reassure us on numerous occasions when we hit unexpected delays. Debbie was always available to us, she was quick to respond to our messages, and she somehow managed to stay upbeat and enthusiastic throughout this stressful process."
-J+T

"Debbie was a godsend in our six month search for the perfect Brooklyn apartment. Although we've owned a few homes, the NYC real estate market was new to us. So it was comforting to have someone with her knowledge and experience during unprecedented times. She helped us navigate bidding wars, made fantastic recommendations for an attorney and mortgage broker and was always patient and understanding. At times it felt like she was as much a therapist as she was an advisor, and she was always responsive, day or night when we had questions. Truly can't imagine working with anyone else, and am already happily recommending her to friends and co-workers. Debbie's the best!"
- CM

"When we bought our first apartment in 2013, Debbie stood out to us among the dozens of real estate agents we met while looking at more than 40 apartments. While we lost out on the bid for the apartment Debbie was representing, she was so clear and friendly and smart in her communication with us, that we always remembered her. You know if an agent tells you something you don't want to hear but you like them more afterward, they are special. When we were considering selling our apartment during the pandemic, Debbie was our first call. We were honestly thinking about trying to sell it ourselves, and we asked what she thought. She said that the network and skill an agent brings is invaluable, and you know what? She was absolutely right. This time, we got a close up view of her communication and cool headedness (sometimes we were the ones who needed it!), and we were nothing but impressed. Our apartment, in a pandemic, sold for 100k over ask. And she was a joy to deal with the entire way through. Thank you, Debbie!"
- L+C

"In the sale of my one-bedroom DUMBO condo, Debbie not only served as my broker, but as an unconditional support system and trusted advisor.  Debbie's knowledge of the market is unparalleled.  Her experience combined with her candor, friendliness, understanding and professional toughness makes her the best.  Stated differently, she will work and focus solely on getting you the best deal possible.  Perhaps most importantly when navigating the NYC real estate market, Debbie is one of the most responsive people I have ever met and her communication is always direct and clear and productive.  She is goal oriented and holds your well-being (fiscally and otherwise) paramount.  She is unwavering in her commitment and was always happy to answer the hundreds of questions I had — no matter how full her plate was.  I could not have imagined working with any other broker when working to sell my condo in the height of the pandemic and Debbie made it manageable and easy and shepherded the entire process.  Indeed, even when faced with challenges, Debbie went above and beyond and took steps outside the call of duty.  I have already recommended Debbie to several friends and the feedback from them is consistent with my experience.  Debbie was an absolute pleasure to work with, pushing forward a fabulous deal expeditiously and I will not hesitate to use her again."
-TF

"We're not gonna lie, we took a while to find our house! Debbie never disengaged nor lost her enthusiasm, even through the pandemic. After over a year and a half of serious looking, we almost settled on something that we wouldn't have actually wanted but she didn't let us. Now we are in the home that we wanted all along. She is smart, driven, thorough and never loses sight that she is helping you find your home and an investment for your family... And she's funny."
- J+M

"I moved to NYC from out of state, so the apartment-hunting process could have been especially daunting. A friend recommended Debbie and I am so grateful. Whereas other brokers promise a lot at the outset, in my experience, only Debbie consistently followed up thoughtfully and delivered on her word in every way. Debbie genuinely listened to what I was seeking and sorted through hundreds of listings to cull a list of top options that fit my budget and interests. She made my apartment search efficient and as pleasant as possible - not an easy achievement in NYC. Debbie is smart, attentive, savvy, and knows the market. She gave me her honest opinions without ever making me feel pressured. Thanks to her, I found a perfect gem that I wouldn't have found without her. And I had several good options to choose from. I'd recommend Debbie Zolan without hesitation for either rentals or sales. I hope not to move anytime soon, but I'd go to Debbie when the time comes."
- SL

"We worked with Deborah for both the sale and purchase of our apartment in Fort Greene, Brooklyn and could not recommend her more highly. Deborah is incredibly knowledgeable about the real estate market in Brooklyn and patiently guided us through every step of both transactions. She is the consummate professional and was always very attentive with all communication. We have worked with other reputable brokers in the past, but Deborah went above and beyond as an agent. On top of all this, she is a wonderful, thoughtful, humorous individual who made an often stressful process fun and seamless."
-MS

"We have been working with Debbie for the past 5 years. It started when we purchased our apartment and followed with Debbie helping us rent it out several times. We are extremely happy working with Debbie and it has been a pleasure. Her level of professionalism, competence and responsiveness has always been superb! We expect to continue our relationship and work with Debbie in the future."
- ZK

"Debbie was an absolute blessing during the entire process of selling our apartment, representing us. She was on top of the game 24/7, answered phone calls at all times and across time zones! Having been an international client of hers, it took quite a bit of trust relying on a real estate agent across the pond. Debbie exceeded my expectations by far!"
- BH


​​