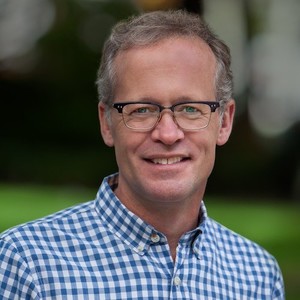 Greg McHale
Licensed Associate Real Estate Broker | Licensed as Gregory A. McHale
Experience
Revenue
The Shafer-McHale Team has transacted over $750,000,000 in closed deals.
Awards
Recognized as an NRT Top 1,000 Sales Associates Nationwide in 2013, 2012, and 2011, and in the top 2% of NRT's 45,000 Sales Associates Nationwide in September 2010
Education
Southern Methodist University
About Greg
I grew up in Baltimore as the son of antique dealers. I got my first taste of Manhattan at sixteen, when my father tossed me the keys to a truck filled with fancy European furniture and a slip of paper with a Fifth Avenue scribbled on it. "Good luck, kid. Don't damage the inventory."

Upon graduation from SMU in Dallas, Texas, I found a home in the West Village as a movie location manager. I spent my days urgently looking for places to make films and before long, I found myself negotiating deals to fly helicopters down 42nd Street. Turning the Javits Center into JFK Airport for a couple of days. Taking over a stunning old limestone mansion on the Upper East Side for a month of shooting. Negotiate leases for homes to the brightest of Hollywood's stars.

Now, I comb the streets on foot and bike looking at houses and apartments, remembering stories from behind many of those windows and doors. Wondering what the next chapters are and where they will take place. I am fortunate be able to raise my children in a town of such historical worth, a place that has served as a springboard for so much innovation. A city whose very existence depends on its evolution. The Apple that welcomes the characters who make up this vast melting pot in which we live.