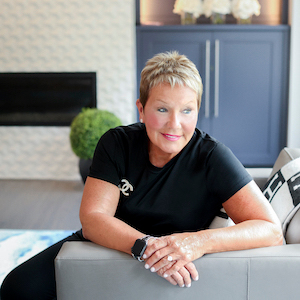 Jackie Scura
Real Estate Salesperson | Licensed As Jacqueline Scura
Social Media
Specialties
Listing Agent, Buyer's Agent, Relocation, Consulting, Condos, Short Sales, Investment Properties, Single Family Homes, Real Estate, Foreclosures, Residential Homes, New Home Sales, Listings, Real Estate Transactions, Townhomes, Selling, REO, FHA, Rentals, Property Management, Buyer Representation, Negotiation, Referrals, Investors, Contract Negotiation, Public Speaking, Luxury, New Homes, First Time Home Buyers


Client Testimonials
Scroll down for more
★★★★★
"We had been looking on our own for over a year with no luck. Once we started working with Jackie we had an offer accepted on a house in 6 weeks. Jackie took the time to understand what it was that we truly wanted and showed us houses that had all our "must haves". Jackie encouraged us to visit homes multiple times and to think about the little things and day-to-day living in each home. We highly recommend Jackie to any prospective buyer." - Robert

★★★★★
"Jackie helped me rent out an investment property and I could not have asked for a better agent. She is very knowledgeable, reliable, and excellent in every way. The best I like about her is that she is to the point, does not waste your time, and is a no-nonsense professional who treats you with respect whether you have a small condo or a large mansion to buy, rent, or sell. My family and I have used her services in the past, and I highly recommend her for all your real estate needs."

★★★★★
"Jackie took the time to listen to us and really understand what it was that we were looking for. She encouraged us to take our time and to visit a home more than once to make sure we really liked a house. Jackie was a pleasure to work with and we highly recommend her to anyone buying or selling a house."

★★★★★
"Other family members had used Jackie in the past so when we were ready to sell, we knew we wanted the best realtor, and that is Jackie. From before we even signed the contract, she was giving us suggestions, tips and the benefit of her years of experience. She was spot on on every topic and answered our questions before we could even ask them. She was available whenever we needed her or had a concern, and every few days she would call us to see how we were progressing. Jackie was like family; we were, and are, totally at ease with her and will always consider her a friend. We would recommend her without a moments hesitation to anyone who needs a realtor. " - Michaell

★★★★★
"We had the pleasure of working with Jackie to sell our home. She is extremely knowledgeable, competent and very professional. She provides data and statistics. When going through the comps, she has a very keen memory of each and every house, and loads of details. She knows the market very well and has a wealth of experience. We had been in our home for 25yrs. so needed guidance and help in some areas. We managed to have multiple offers and she counseled us on choosing the right buyer to suit our needs and walked us through the process. What really impressed me was she had our best interest in mind, despite money which is rare. She advised us on things we should and should not do, especially since we were a bit novice. I would recommend her in a heart beat!"

​​
About Jackie
"If you do what you love and you love what you do, success will follow." This mantra is one that stemmed from truth and experience. Over the last 37 years, Jackie has assisted thousands of homeowners with buying and selling their homes.

It all began in 1986 when Jackie recognized her passion for the real estate industry. In 1990 she opened her own business and has since risen to the top of the field in expertise and performance. She is grateful to have received awards for her record of successes, including Diamond Club Member; the single highest achievement one can earn in the residential real estate field.

Jackie was also featured on the cover of Broker-Agent Magazine in a three part article titled "Your First Choice in Real Estate."