Experience
Social Media
LinkedIn


Professional Affiliations
• National Association of Realtors ®
• California Association of Realtors ®
• Silicon Valley Association of Realtors ®


About Jan
Compass is proud to announce its association with Jan Kollenborn. An integral part of Compass' dedication to excellence is the collaboration of high caliber, capable professionals. Jan certainly fits that profile.

Jan is a long time resident of the South Bay area having lived in Los Gatos for 25 years where she and her husband Denny have raised three children and been very active in the local community and schools. Her clients benefit from her thorough knowledge of the greater Bay Area and specifically Silicon Valley. After managing her husband's law practice for over 13 years and with a solid Business Administration background from Chico State College, Jan yearned to enter the world of business and became a licensed real estate agent in 1994.

Jan is very compassionate about her clients and brings to her business a full professional and personal commitment. Her background as a flight attendant in her early years after college, raising three active, successful, and compassionate children, coaching a girls softball team, being an active member in the Junior League of San Jose, and managing a law practice has enabled Jan to bring a creative perspective to her real estate transactions. Her interpersonal and negotiation skills have allowed her to be successful in one of the most vital aspects of real estate transactions - clear and concise communication. She is adept at communicating in a sensitive and caring manner, while knowing how to maintain a high level of professionalism.

Her reputation and success has come through her tireless energy and total commitment to her clients. Her primary goal is to educate, facilitate and expertly negotiate a real estate transaction with knowledge, skill, grace and integrity. It is of utmost importance that her clients are making informed investment decisions based on information and knowledge she provides and that the professional stage has been set for a smooth, positive and low stress real estate transaction.

As one of the areas top-producing agents since 1994, Jan attributes her success to providing the highest level of service, knowledge and professionalism to her clients combined with a genuine love of the business. She always strives to be on the leading edge of her profession and being associated with the Compass team, a company that is on the leading edge of the industry, dedicated to excellence, and truly ahead of its time; this is a perfect match.

Jan Kollenborn joins a group of distinguished real estate professionals who are all part of the most sophisticated and technologically advanced marketing firm, specializing in distinctive properties and estates. Compass is dedicated to excellence and our association with Jan Kollenborn is a bright example.
Spotlight
What can Compass Concierge do for your home?
Exclusive to Compass, our Concierge program helps you easily prepare your home for sale by fronting the cost of home improvement services, so you can sell it faster and for more money. Whether you're facing basic wear-and-tear or your home requires more significant upgrades, Concierge has the power to transform a property — and the price it can claim.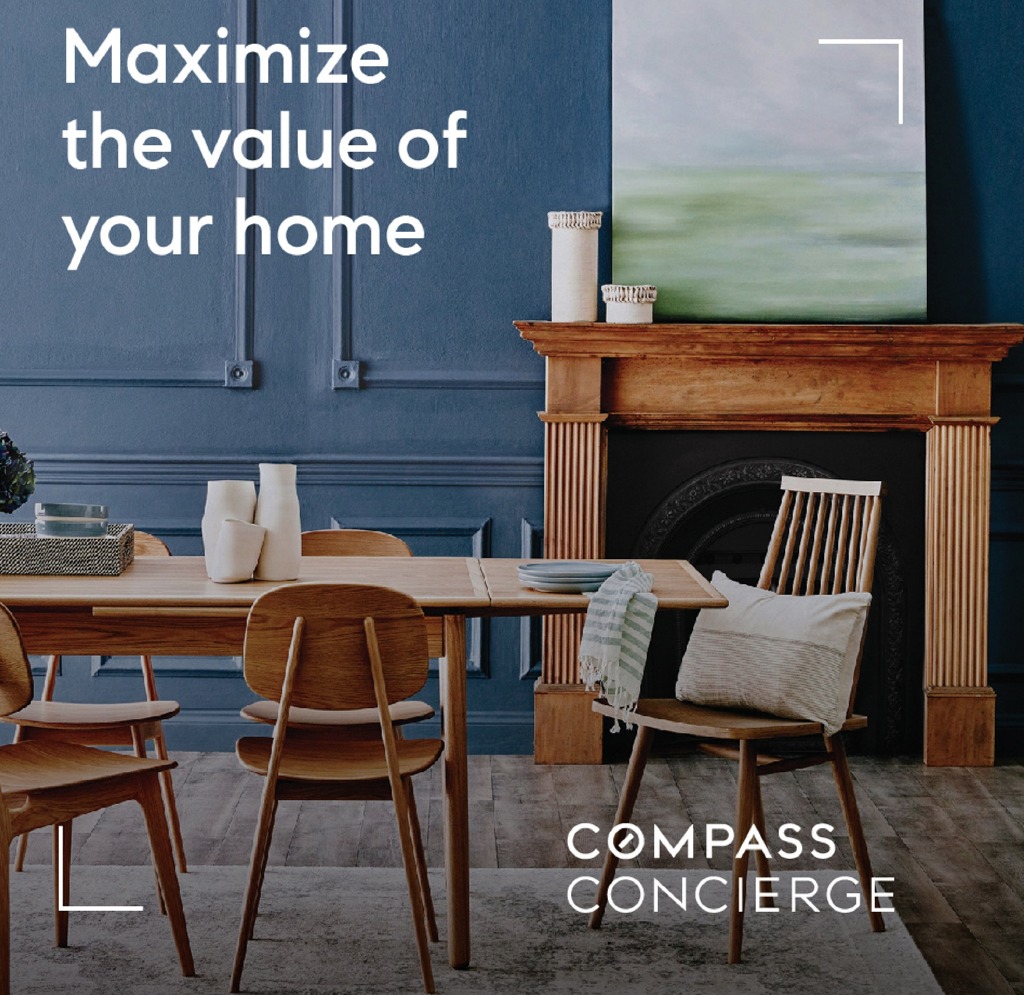 Spotlight
Private Exclusives
A private exclusive listing is an off-market home that can be shared by a Compass agent directly with their colleagues and their buyers. Property details aren't disseminated widely and won't appear on public home search websites.