Education
University of Washington, Bachelor of Arts, Business Administration, Speech Communication
Client Testimonials
Scroll down for more
"My husband and I had the privilege of meeting Jeff an open house for a Corona del Mar property in which we were interested. He ably, honestly, ethically, and diligently assisted us in both negotiations with the seller and in listing our home (as the sale of our property was a condition of our offer to purchase the target property). Within 4 days of listing our home, Jeff expertly staged it, placed full page color ads in relevant local media, and conducted not less than 3 "Open Houses," one of which was solely for brokers and their clients. We were greatly impressed by Jeff's ability, integrity, knowledge, work ethic and pleasant demeanor. He is "heads and shoulders" above any other real estate agent with whom we have worked in the past. As such, it is our pleasure to recommend him. We highly recommend." - Roni

"Jeff is a first-class real estate advisor with a deep understanding of the coastal Orange County market and an imaginative eye for finding opportunities. As first-time buyers searching for a home in this market it was truly a daunting task. Jeff patiently guided us through each step of the process of finding the right fit for our needs - he negotiated the very best terms possible - and he supported us diligently through a successful and smooth escrow and closing. Per our request and luck, he continued to advise us after we closed escrow, but this time on renovation suggestions that both we could enjoy immediately as well as those that made good financial sense if and when we choose to sell the home in the future. Jeff is honest, trustworthy, and relentless. We highly recommend him whether for a first-time home buyer or for a seasoned buyer searching for multimillion dollar property - as we know he has an extensive background that can't help but benefit any client who enlists his services." - Tyler and Dianne

"Jeff helped me a great deal in my home search. He was very communicative and kept me well-informed during any negotiations. Jeff is very professional and knowledgable about the process, which is extremely valuable. I have worked with other agents, who were clumsy and careless. Unnecessary stress during the home-buying process! I consider Jeff a friend." - Charles

"It was such an honor and pleasure to work with Jeff Blasingame in the recent purchase of my new home. He was incredibly patient, searching high and low to find exactly what I was looking for. Not only was he incredibly professional and knowledgeable but he didn't push me into making any decisions just so he could get a sale. He truly wanted me to find the "perfect" place to call home. I highly recommend him and look forward to working with him again." - Effat

"We met Jeff at an open house he was hosting and were impressed with his knowledge of the CDM housing market and genuine helpfulness. Throughout our home search and escrow period he was cheerful, helpful and not pushy. When the negotiation stalled, he personally went out of his way to be creative and get the purchase back on track. After we closed escrow, Jeff followed through on the commitments he made without wavering. He was thorough, detail oriented and went out of his way to make sure the transaction went well, which really mattered to us as out of state buyers. We were pleased with his handling of our transaction and would recommend him." - Molly and Eric

About Jeff
Jeff brings more than 15 years of real estate experience to his practice at McKown | Weinstein | Associates. He has earned an impressive roster of repeat and referral clients through his exceptional communication skills, attention to detail, trustworthiness, and natural inclination to deliver more than what is asked of him. His expertise spans luxury residential, commercial, and hospitality/resort real estate- a depth and breadth of knowledge that benefits his clients immeasurably.
Jeff has always had an affinity for exceptional architecture and design, finding both to be intriguing and inspiring. He has built a career around utilizing and sharing this knowledge with his clients. He regularly attends lectures sponsored by the American Institute of Architecture and has traveled to tour significant works across the West.
The largest international conservation organization, Oceana, whose mission is to protect and restore the world's oceans, is of great importance to Jeff. He serves as Vice Chair for Oceana's annual Orange County fundraiser, SeaChange.
A graduate of the University of Washington, Jeff completed his studies in Business Administration. Throughout his career, he has demonstrated keen analytical and negotiating skills that have garnered him numerous professional awards.
To learn more about Jeff and McKown | Weinstein | Associates, please visit
www.MWALuxury.com
.
Spotlight
MWA Quarterly | Summer 2019 Issue
M | W | A Quarterly is melange of global lifestyle content and preview of some of the most luxurious homes throughout the Southern California marketplace, exclusively mailed to select estates within Shady Canyon, Irvine Cove, Newport Harbor, Newport Coast, Crystal Cove, Pelican Hill, Pelican Crest, Pelican Ridge and Pelican Point.

Click here to read the digital issue.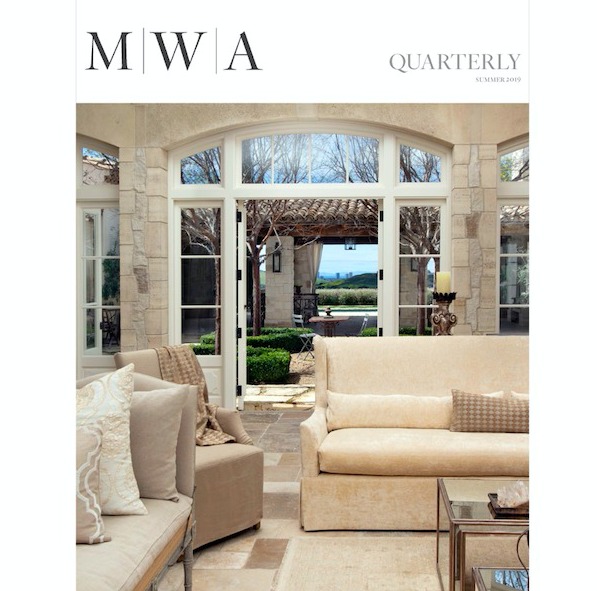 Jeff Blasingame's Listings
Listed By Compass
VIRTUAL TOUR