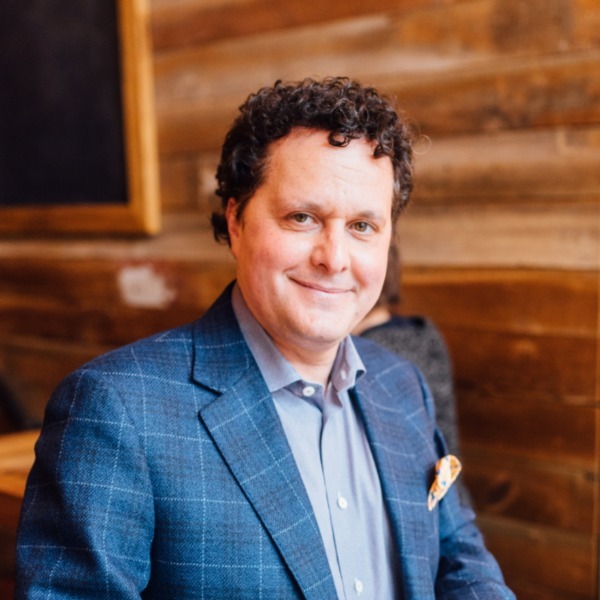 Jeff City Block
Associate Broker | City Block Team
Connect with Jeff City to share homes, schedule tours, view exclusive listings, and explore bridge loans. You can remove the connection at any time.
Social Media
LinkedIn
Facebook
Instagram
Client Testimonials
Scroll down more
★★★★★
"I was very happy with Jeff and his team. They could not have been more professional and helpful. I was very impressed on how they worked as a team and were always available me. If you are looking a professional, knowledge Realestate company to buy or sell your home you can't go wrong!" - Anthony F.

★★★★★
"I was a first-time home seller, and I was nervous about everything. Jeff was never too busy to take my many calls and guided me through the process with kindness. And we got a great price the ! I am so glad to have Jeff as a realtor, and he made moving, cleaning, and selling (three of the most stressful things ever) manageable. I highly recommend!!" - Lin Dai An.

★★★★★
"Jeff met with us a year ago, before we were quite ready to list, and was able to pick up where we left off and move quickly and expertly through the process this spring once the 'time was right' for us. I found him to be very knowledgeable re: neighborhood and market trends, astute in advising on property preparation, pricing and so on. He anticipated and/or answered clearly any questions we had as we went along, and was able to recommend a range of businesses whose services we found we needed, etc. His office staff was also very helpful with documents and so on. Once ready, the was on the market less than 2 days, with competition for purchasing! What more could we ask for!! Settlement also went smoothly. We are very pleased with the process and the outcome. " - Lois E.

★★★★★
"Jeff and his team did a fabulous job with our recent condo sale. He provided excellent and honest advice. The process was made easy and relatively stress-free on my end. I would definitely use his services again." - Pam S.

★★★★★
" I'm so glad I chose Jeff Block to sell my home. He helped pick the right price for a with few comparables, marketed it intensely and it sold very quickly. The process was smooth from start to finish and Jeff and his staff were extremely responsive and helpful. I would recommend him and choose ." - Janet M.

★★★★★
"From start to finish, Jeff steered us right. He revitalized a stale listing, developed marketing materials that made the most of our home's strengths and proactively addressed potential weaknesses, kept us sane through a protracted sales process, and negotiated a great final offer. His whole team were a pleasure to work with. We wouldn't sell a in Philadelphia without Jeff. " - Nadia A.

★★★★★
"Jeff represented me when I bought my 7 years ago. Then the market was hot and now he has helped me sell it despite a cool market. He knows the neighborhood, the houses, the sellers and got us to a deal without a lot of fuss and aggravation. He has an excellent backup team that respected our schedule when scheduling prospective buyer visits. " - Joel & Sharon K.

★★★★★
"The property was on the market for a year and a half. We switched to Jeff and it was sold within a month. " - R.S.

★★★★★
"We spoke to several Realtors when preparing to list our home, and Jeff was the one who considered the unusual nature of our home (a true loft in Queen Village) as both an asset and a challenge. He positioned our home to take maximum advantage of potential interest in loft living in a very strong, stable neighborhood. As a result we received and accepted an offer the first week it was on the market. The offer was thousands of dollars higher than any of the other agents recommended and made both us and our buyers very satisfied with the deal that we made. " - Marian & Martin H.

★★★★★
"We had an outstanding overall experience, and Jeff and his team were attentive to every detail. The outcome was all we reasonably could hope in terms of sale price of our , smoothness of the transactions, and speed of sale. Jeff also provided many useful referrals to help us move, fix up the a high-end sale, and take care of details regarding the while we were away overseas. Jeff Block is a 5‐Star realtor, and I highly recommend him. " - John.

★★★★★
"Jeff helped us sell our condo in Philadelphia. We were first time sellers, and the process was smooth and easy‐‐‐ right through helping us with cleaning up and staging the place, taking photographs and listing, showing the to prospective buyers and then helping us pick through the offers we got. They were responsive and professional throughout. I would recommend him and his team very highly. " - M.P.

★★★★★
"Jeff is truly professional and knowledgeable of the housing market in Philadelphia. He is a great real estate agent who has integrity, commitment, and a great heart, which are qualities I never expected to find in a realtor. Jeff was honest about challenges with selling my multi‐ in west Philadelphia, and extremely helpful when it came down to getting the nitty gritty done to prepare the place showings and get the highest bid. Being fairly new to the real estate market, I always felt comfortable asking him questions and trusted that he would steer me right. I highly recommend working with Jeff, as I would not hesitate to work with him again should I have a chance in the future to sell or purchase another property in Philadelphia. " - QiQi W.

★★★★★
"Jeff was a great asset for our search. We were very methodical (read: slow) and Jeff was extremely patient as we looked at property after property. He was always ready to offer his opinion if we asked, but never pressured us. As soon as we wanted to look at a place, he immediately set about making it happen. When we finally found the right home, Jeff excelled at handling the details and steering us across the finish line. He really knows how to get a deal done. As an added bonus, Jeff's good‐natured demeanor always kept things light. " - AB & BB.

★★★★★
"Jeff is the absolute best realtor there is. He is extremely prepared, an excellent negotiator, very responsive, I just can't say enough about him. He makes you feel at ease during the entire process. His passion and work ethic is second to none. This is my second transaction with Jeff and he will be a lifelong realtor of mine! " - Brad M.

★★★★★
"Jeff Block is a super professional, energetic and caring realtor. With Jeff's help and knowledge, our got multiple offers within a week. We are so grateful to him and his amazing team the smooth and trouble‐free sale of our . We most enthusiastically recommend Jeff and his team as your first choice realtor in Philadelphia. " - S.K. and I.V.
★★★★★
"My husband and I recently listed and sold our West Philadelphia rowhome with Jeff "City" Block. We had already purchased a new home and we were looking to with an agent to help us through selling our rowhome. Our was in good shape, but in need of a few basic renovations and some attention to curb appeal. We had completed many of these over the last couple of years, but several were still in front of us. We knew that these renovations would add significant value to our home. And we needed to get the work done, the listed, and the sale completed as quickly as possible. We chose Jeff Block because he is well acquainted with our neighborhood and has sold numerous homes in our area. His signs were a familiar sight on area homes sale.
We wanted to work with someone who knew the value of a streetcar suburb like ours, and who had a track record of getting a good return. We wanted to work with an agent who could advise us on completing our needed renovations and help us prepare our home sale. We were stunned and pleased by how much Jeff could help us. He helped us prioritize work maximum return and advised on developing our listing. Most impressively, Jeff has great connections with excellent tradespeople in the area who could be available on short notice our needed work. We were able to get carpentry, electrical, and other work done in a matter of weeks with Jeff's connections. The work was high quality and reasonable investment.
Jeff's aim is to get the best price the seller and his connections with various tradespeople renovations that appeal to the buyer greatly improved the value of our home sale. Jeff was great to work with, has fantastic connections with trades and design assistance, and has excellent understanding of how to make our and neighborhood appealing to buyers. With Jeff's help we were able to sell our in less than two weeks asking price. We would highly recommend Jeff anyone looking to sell a home in Philadelphia." -zuser20160315082945645


​​
About Jeff City
Meet the City Block Team leader, Jeff "City" Block! Jeff earned the nickname "City" because of his passion for everything Philadelphia. A lifelong Philly resident and Temple University graduate (Temple and Temple Law (both cum laude)), Jeff was honored with top 1% in Customer Satisfaction 2010-2022 (Indep. Survey-Five Star/Philly Mag). In addition to the best customer service and satisfaction (most important!), the City Block Team also sold over $1 Billion in real estate since 2002. No matter how much Jeff and the team sells, treating each client like they are the only client is always Jeff's primary goal.
As a former corporate attorney, Jeff stakes his reputation on providing objective advice. His negotiating skills are unparalleled (Jeff is also a Certified Negotiation Expert®), and his intimate knowledge of the Greater Center City, University City, and Northwest Philadelphia real estate markets makes Jeff and his team an invaluable resource when buying or selling a home or investment property. His integrity, competitive edge, and business acumen are what distinguish Jeff and his team in the Philadelphia real estate market. He is steadfast in his focus on being a strong advocate for his clients and has the energy that it takes to provide superior customer service.
Jeff City Block's Listings