Jennifer Buterick Gonzales
Realtor®, Legacy Real Estate Group
Specialties
Buyer's Agent, Listing Agent, Relocation, Consultant, First Time Homebuyers, Investment Opportunities
Education
University of Vermont
Accredited-Buyer-Representative
Client Testimonials
Scroll down for more
​★★★★★
"Working with Jen was an amazing experience! As a first time home buyer, I could not have asked for a better experience. Jen took the time to understand my style, preferences, and needs along with tailoring her time around my chaotic schedule. Her knowledge of the market and the current properties allowed me to really narrow my search and find the perfect home. Even when weighing between two different homes (with drastically different prices) Jen put what was best for me first and not her paycheck, ultimately convincing me the less expensive house was the better fit for my needs. From start to finish, the process was extremely painless and I will definitely be using her again for my next property. Highly recommended."

★★★★★
"Working with Jen at Legacy Real Estate was the best thing I could have done when I started my search for a home to call my own. She took the time to get to know my style and preferences, took care of all appointments and putting me in touch with the right people and always made me feel like she genuinely cared about finding me the perfect home. She knows the Austin real estate market very well and always gave me advice that I could trust. THANK YOU for being the best real estate agent out there -- you are one of a kind."


​
Charity
Real Estate Council of Austin (RECA) Policy Committee
Real Estate Council of Austin (RECA) Leadership Development Class of 2020
Junior League of Austin
Austin Infill Coalition
About Jennifer
Top 1% of Austin Realtors.
Jen is an experienced real estate consultant who runs her business with a commitment to professionalism and integrity. With a background in corporate technology sales, she established a reputation for herself as a business minded individual who makes client satisfaction her top priority.
One of the main reasons Jen decided to join Legacy Real Estate Group is because the team vision aligned with her personal ideas for a professional, client-centered experience. Her knowledge of the Austin area real estate market allows her to grow and nurture the trusting relationships she's built over the years. She transitioned into real estate to follow her passion and become an influential part of the dynamic change we see in our city day after day.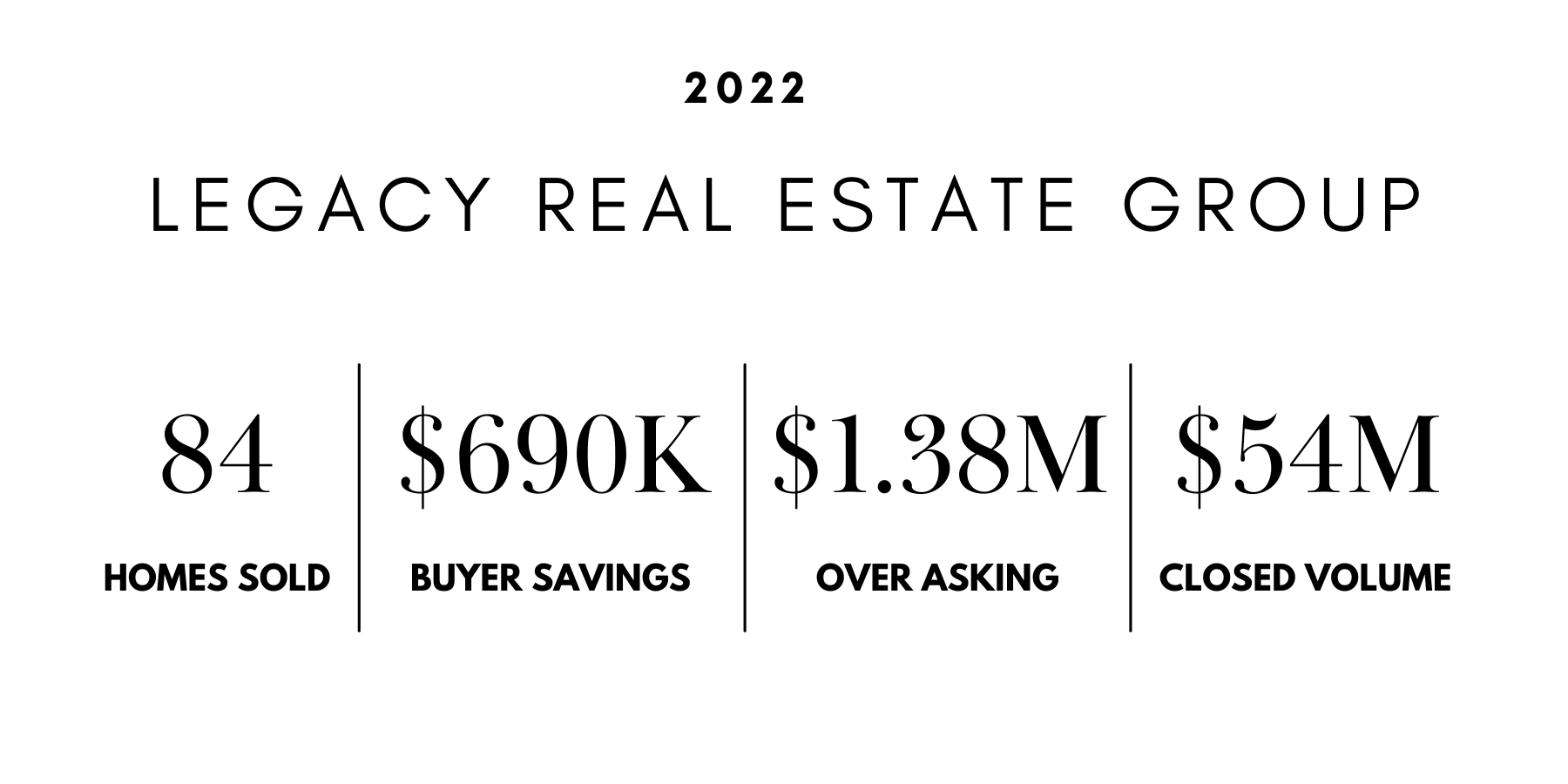 Jen is proud to call Austin her home and loves helping others find their place in our exciting city. She loves working alongside the community to positively impact the future of Austin and surrounding areas. Among her accomplishments, Jen is an active member of the Junior League of Austin, devoting over 50 community volunteer hours each year, and an active member of the Real Estate Council of Austin (RECA). Her active involvement in RECA allows her to network and build relationships with builders, lenders and the local leadership at large. In addition, as a dedicated RECA member, this allows Jen to gain first hand knowledge of the direct impact policy issues have on affecting development in Austin and the surrounding area. Jen was accepted in the Leadership Development Council from 2020-2022, served on the Real Young Professional Steering Committee in 2022 and was selected to be a Co-Chair for the annual 2023 Knockout-Night fundraiser.
Jen currently lives in Georgetown with her adorable dogs, Pierre and Pearl. When not working, you can often find Jen spending time with her husband and bonus daughter visiting nearby parks and trails or finding great local eateries.