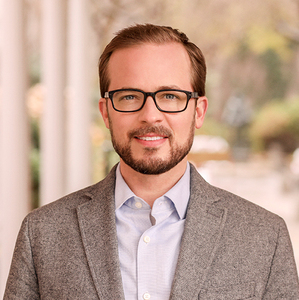 Jesse Flowers
Realtor® - Salesperson | The Flowers Team
Experience
Specialties
Listing agent
Buyer's agent
Relocation
Education
The George Washington University School of Business - MS, Project Management
James Madison University - BA, Political Science
Client Testimonials
Scroll down for more
★★★★★
"Jesse was the realtor for the seller when my wife and I purchased the home back in 2016. When work forced us to move closer to the city, finding a realtor was a no-brainer. Jesse's knowledge of the area (Scotch Plains in general and Donato Circle more specifically) proved invaluable. Having once lived in the development, Jesse knew the area and could speak very confidently to us as we became the seller. Jesse was a joy to work with as a buyer of the home, but our expectations were blown away as a seller. Jesse made things incredibly easy and was always available when we had questions."

★★★★★
"Jesse was truly fabulous throughout the entire home search and home buying process. My husband and I are in our early 20s and were first time home buyers so we were very new to the whole process and Jesse was there to guide us through every step of the way. We never felt pressured by Jesse and always felt he was 100% honest with us and trustworthy. We dragged him to see houses all over the map since we were unsure of what we wanted at first but he never complained and always showed up on time prompt and prepared. When we found our dream home there were multiple offers on it but with Jesse's guidance we won and got our dream home. We closed right on time due to Jesse constantly following up with our attorney, lender, and title company. I highly recommend Jesse to anyone looking to buy or sell, i will absolutely use him again in the future!"

★★★★★
"Our townhome was on the market for remarkable short 4 days before it sold and we had 3 buyers! Jesse was the best business partner we could have had during a very difficult personal time when selling a very unique and beautiful place became necessary due to personal circumstances. The professional marketing brochures created for our place were simply magnificent. Thanks to Jesse's skills and expertise, there was so much interest immediately that we had trouble keeping up, but most importantly, we had multiple serious buyers. The transaction was closed in the most professional manner, and Jesse was simply terrific taking care of all the formalities and paperwork associated with the process. Oh, and our townhome set the selling price record for the community! Definitely will be calling Jesse when it's time to buy my next property"

★★★★★
"Jesse was a pleasure to work with! I would highly recommend him and if I ever need to sell my house or buy a new house he would be the first person i would call. He treated my husband and I with respect at all times. He took what we said seriously. He really understood our want and needs when looking for a house. He was not pushy and never made us feel we had to decide on the spot. He was willing to problem solve with us listen to our concerns and help guide us in order for us to make the best decision for us! He was patient understanding and answered all my questions even if I asked them more then once! He was willing to accommodate my insane work schedule and never made me feel bad about the day and times we met! He always answered texts calls and emails in a resonable amount of time! He was always very professional. He made an extremely stressful process as stress free as possible."

★★★★★
"Jesse went above and beyond to make sure we were buying the best possible version of the house of our dreams...he also helped us sell our home in under two weeks! Jesse expertly navigates the housing market and knows exactly how to help you sell your home and to help you buy the home you've always wanted. He is also kind and understanding!"

​​
About Jesse
Jesse Flowers is not your typical agent. He believes that the best way to serve his clients' interests and help them make the best decision possible is by providing a pressure free consultative approach. He believes in continuous process improvement and doing everything with a high level of professionalism.

As a resident of Convent Station, Jesse is primarily focused on the communities within a short drive of Morristown or Madison. In addition, Jesse serves the real estate needs of clients across Morris, Essex, Union, and Somerset counties. Jesse was living in Scotch Plains when he began working as a full-time licensed agent in 2012. In a few short years he became the #1 agent in his neighborhood and one of the top agents in Scotch Plains. He continues to enjoy working in the Greater Westfield area whenever the need arises; it's such a lovely collection of communities.

The leader of The Flowers Team, Jesse has closed more than 100 transactions across 6 counties and over 30 towns, totaling over $50 million in sales volume.

When he's not selling homes, he's probably on a play date with his young son, playing tennis, or cooking with his wife for a dinner party. While he harbors no ill will toward cats, Jesse is definitely a dog person.