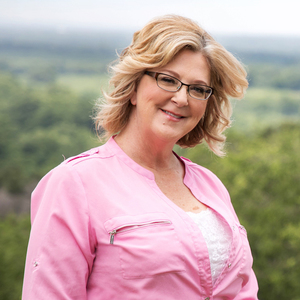 Social Media
LinkedIn
​
Specialties
Buyer's Agent, Listing Agent, Relocation, Notary
Education
Kerrville School of Real Estate
Client Testimonials
Scroll down for more
"Johnie is the best Realtor whom which I have worked with for years! She has provided me with consistently outstanding results every time without fail. I will never use another agent as long as Johnie is in the game! " - Daniel

"Johnie Borgeson has helped us on several real estate transactions since we moved to Austin. She has done an exceptional job of meeting our needs as we navigated through the complexities of buying and selling. We highly recommend Johnie as a knowledgeable agent with integrity if you are looking for assistance in the Austin real estate market. She will work hard for her clients. " - Rhonda

"As soon as they contacted Johnie about our need for a real estate agent to sell our home in Kingsland, she called us to let us know she would be happy to work with us. From our first meeting with Johnie to the closing of our home, we were very confident in her expertise to handle all of the details of selling our home. Johnie also helped us to understand as things progressed, and things progressed very quickly. We truly believe that things went so well because of Johnie's expert ability as a real estate agent. Johnie Borgeson was highly recommended to us and we now highly recommend her to anyone looking to buy or sell a home. She also became a friend during the process. We are abundantly pleased! " - Elizabeth and Charles

"Johnie Borgeson did an excellent job selling my house in Kingsland. I wasn't sure what to expect with Kingsland being a smaller market, but Johnie had the house under contract in about a month, and we it for more than I anticipated. She also communicated very well by checking in regularly and keeping me informed as things progressed. I highly recommend Johnie to anyone looking for an agent. " - Michael

"Johnie is an absolutely awesome Realtor!!!! She worked tirelessly to sell our Condo in HSB. She always let us know when the house was showing, and since we live 300 miles away, she would go to our condo turn on lights, turn the AC down and make sure the inside and outside were presentable for showing. Johnie is very professional and made sure we were treated fairly. She takes care of her clients. Anytime I texted her or called she would respond in a timely manner. I have already recommended her and Realty Austin to a couple of other people. " - Lee Ann

About Johnie
Real estate is in Johnie's family tree! She comes from a long line of real estate professionals and takes pride in carrying on the family tradition. She has worked and homes in the Austin and Hill Country/Highland Lakes area since 2007. She has been quoted as saying, "I cannot think of a better place to live, work or raise a family."

Johnie was born in Beeville Texas; she is a Texan through and through. She has two grown sons, both born in the Texas Hill Country. Her husband is from California and moved to the Horseshoe Bay area in the eighties when he started his construction company. They are both very knowledgeable of the Highland Lakes/Hill Country area.

Johnie enjoys working with first-time homebuyers. She bought her first house at 18 years old and used it as her first investment property. She understands the excitement and the nervous feelings first-time homebuyers have when making that first big purchase!

Prior to starting her career in real estate, Johnie was a music rep/sales merchandiser for almost ten years. She worked for big retail corporations managing numerous accounts. After being with the company for eight years, she created the position of District Sales Trainer and worked that position until she left to work closer to home. She later opened up a Blockbuster store in 1999 and ran the number one store in the region until she left in 2006; she was awarded Store Manager of the Year in 2006!

Johnie finally found her passion after gaining her real estate license. She started working with a broker out of Irvine, CA, selling in Horseshoe Bay, TX. She started out as the rookie and within one year she was in their top five - and by the next year, she was #1! She stayed with them until the company closed in 2008.

Johnie loves to sell new homes and luxury homes, as well as golf and waterfront properties. She also works with ranch properties. Johnie would love to work for you. Whether you're a first-time home buyer, a seasoned luxury buyer, or buying a vacation home, she is here to make your move a great experience!

Johnie is a past board member of the Marble Falls Master Plan Committee and former member of Marble Falls Chamber of Commerce. In her spare time, she and her husband love riding on their Honda Gold Wing! They also enjoy boating and golfing.
Johnie Borgeson's Listings