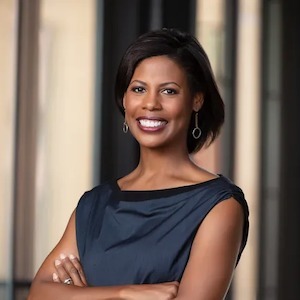 Social Media
Specialties
Buyer's Agent, Listing Agent

Licensed in Maryland
Education
The University of Delaware -
Master of Science, Civil Engineering
The University of Delaware -
Bachelor of Science, Civil Engineering
About Jonica
Jonica's experiences and interests in real estate began as a child. By the time she was 18, her family moved four times, each time packing and selling their home, and then moving to different parts of the country. As a child, she always loved the hunt for their new home and adjusting to her new environment, which was exciting and daunting. There were a lot of lessons learned. This trend continued while she was in college and graduate school studying Civil Engineering, where she moved each year and sometimes twice a year.
After college Jonica moved to Washington, DC area, where she experienced shopping for a home as a single person, with roommates, married without children, and married with children. Through these experiences, she understands how important it is to balance a budget with the desired house size, reasonable commute times, and desired neighborhood amenities, and also how to consider that these needs may change over time. She still enjoys the thrill of the hunt for a home and attracting the right buyers to a home, and she is excited to work with clients to help them navigate through this experience.
Jonica has lived in the Washington, DC area for over 20 years and brings this experience along with her years of experience working closely with clients on significant projects as an engineer and project manager to working with people on their own significant homeownership project. She looks forward to working with you!