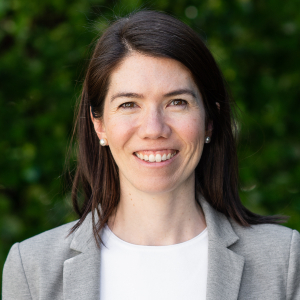 Specialties
Residential Real Estate
Listing Agent
Buying Agent
Staging and Interior Design
Licensed in DC and MD
Education
Trinity College - Hartford, CT
BA, English
Client Testimonials
Scroll down for more
★★★★★
"Kara is an experienced professional who is very knowledgeable about the DC housing market. We lived on the West coast and needed someone who could be our representative and delegate leading up to listing our house. We couldn't have gotten through the tenant process, repairs and preparation, and marketed the house without Kara's expertise during every step of the sales process. Once our house was listed, Kara provided sound guidance on timing and strategy resulting in a positive experience for both ourselves and the buyers." - Juliana

★★★★★
"Kara was a critical part of our successful home search in the crazy D.C. market, particularly as first-time home buyers. She patiently stuck with us to find the right place as we figured out our housing wants and needs, and brought in great contractors and inspectors to ensure the houses we offered were in good shape even without an inspection contingency. Kara was always responsive and willing to do whatever it took to make us competitive in multi-offer situations. She worked with our lender to manage a quick-turnaround offer within a few hours on a Saturday night that got us our perfect home! During the weeks up to closing, she was a constant source of information and worked with the title company and lender to ensure that we were all set through the end of the process. Highly recommend working with someone like Kara if you're looking to buy in D.C. at any level!" - Casey

★★★★★
"Kara did a fantastic job of showing us around D.C. and helping us find our perfect new home. Her enthusiasm and inside knowledge of the D.C. market were invaluable. We greatly appreciated her continued involvement in negotiations over pricing and other details, from offer to closing. She made the whole process fun and enjoyable." - Mark


About Kara
Kara is a native Washingtonian with a love for the area and a great understanding of the residential real estate market.
She developed a deep interest in real estate early, learning the business from her father, an architect, and her mother, a real estate agent. After graduating from the Bullis School in Potomac, MD she went on to Trinity College in Hartford, CT. She studied English at Trinity, where she captained her college lacrosse team, wrote for the student newspaper, and studied abroad in Rome. With a background in sales, marketing, lighting design, interiors, and staging, Kara brings to each client excellent communication, discretion, professionalism, and a keen eye.
Kara has lived in NW DC, Bethesda, and Chevy Chase. She currently resides in Bethesda, MD with her husband and two children. In her free time she enjoys hiking local trails, the beach, and volunteering at her children's schools. Kara is licensed in DC and Maryland.