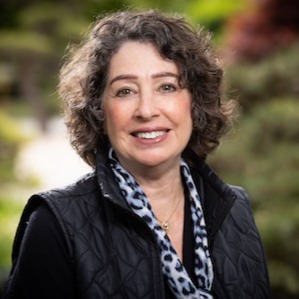 Kathleen Areias
DRE #: 01165140
About Kathleen
As an art and design expert, Kathleen knows how to market your home to show it to its best advantage. She has an eye for detail that makes her listings stand out and brings forth eager buyers. Kathleen offers an approach that includes comprehensive marketing efforts, including elegant brochures, dedicated websites, and targeted marketing. Intensive networking and finely-honed negotiation skills are also among her specialties.
By studying recent sales and staying abreast of market trends, Kathleen helps guide you in pricing your property to garner your desired result—the best price. She delivers results in the least amount of time, with the least upheaval in your day-to-day life.
Kathleen raised her family on the Peninsula. With over 23 years as a Real Estate Broker in the Mid-Peninsula luxury home market, she brings the experience and know-how that creates confidence in prospective buyers to write offers on your property. With her first-hand knowledge and local expertise, she welcomes new families into the community by showing them why they should choose to live in the best place in the Bay Area.
As a Seniors Real Estate Specialist, she has the skill to help you downsize and make the seamless transition to your new home. Kathleen can help connect you with trusted organizers and movers to get you ready to go. She also has a team of skilled tradespeople to call on for repairs, painting, and upgrades that your home may need to give it an inviting appearance that will bring you the best price possible. Kathleen is a member an elite group of top producing agents called The Compass Presidents Club. Call Kathleen today for your confidential property consultation. Referrals are welcome
Photo by Steve Maller |
mallermedia.com
Client Testimonials
Scroll down for more testimonials
JOAN TABB WASIBEIN
"Kathleen is the consummate real estate professional. In fact, when we started out to meet with three Realtors®, Kathleen's prep and presentation were so extensive and she had already put so much research and planning into selling our home that she earned a 10 out of 10 at first meeting! And even though she sold our Foster City home in a 'hot' market, her expertise was still essential in making sure we planned and strategized for the myriad of things to go smoothly. Kathleen is super knowledgeable, focused and extremely hard working, from the big picture strategy to the hands on help in actually packing stuff up and doing donation runs to the library and Goodwilll!! Our prep, houses, and entire selling process was smooth; not from luck, or the great buyers market, but from the of the entire process by a top-notch professional; 100% focused on getting the job done and done right!! And whenever something needed to be done Kathleen had just the right contractor or service to call and with her full database of great vendor relationships the service was always done promptly and cost effectively. We've bought and sold several homes and were always disappointed in at least one or two key aspects of the performance of our past Realtors®, but with Kathleen, all was smooth and we would work with her again in a heartbeat!"
JDAVID AND ALEX KING
"We would like to submit this letter in thanks for the work Kathleen Areias Sparer did to complete the sale of our condominium in Foster City. Kathleen's efforts, and attention to detail were invaluable in not only the sale, but especially in the preparation and presentation of our unit! Every case is different, so please indulge me in a little background; Alex and I bought the property some 22 years ago. As we never intended to stay as long as we did, very little (if any) effort was made to remodeling, so when an opportunity arose, we found ourselves with a tidy, but very dated condo. However, we needed to be in another part of the state in only a few weeks' time! On a whim, I asked our flooring contractor (and neighbor) if he might suggest a Realtor®. Fortunately for us, he recommended Kathleen! Kathleen went well beyond what I would expect of any Realtor®, coordinating with decorators, painters and craftsmen to complete the remodel of our home. She made herself available for not only questions, but to make the unit available to contractors and deliveries, saving me huge amounts of travel and time! She kept us informed of every step of the proceedings, so that we felt very comfortable leaving what amounted to the entire project in her hands. Because of Kathleen, I was able to concentrate on getting settled in a new city, without having to worry about leaving the old one. We cannot thank Kathleen enough for all the work she put in, and would not hesitate for an instant to recommend her highly to anyone looking for a capable, thorough, and detail oriented broker. We were lucky to have her!"
STEPHEN A.
"I am writing this letter to serve as a reference for the exceptional experience my family and I experienced in working with Kathleen Sparer. Both my parents passed away and we were faced with the challenge of selling our family home in Hillsborough, a unique challenge all of our family members live out of state. Based on the recommendation of long-time friends, we called Kathleen to see if she would be a good fit. After our initial meeting, Kathleen furnished us with a complete write-up, marketing plan, and full strategy to get the maximum value out of our house. We signed a listing contract. Kathleen made critical assessments of the property and made recommendations on a plan to bring the house up to standards that would warrant the asking price we had proposed. Being remote, it was critical that we would agree on a budget and the goals we had in making the proposed changes. Kathleen brought in contactors of all varied disciplines. I agreed with her choices and all improvements were done to perfection under her guidance. Kathleen was a true lifesaver in overseeing all the changes and making sure they all came in on time, on budget, and to perfection. Once we put the house on the market, Kathleen had a true plan to get the right people to the property immediately. Within days, we had a qualified buyer at full price. Again, this all took place without any of my family stepping foot on the property. I cannot recommend Kathleen enough. She is a true professional focused on getting it right for her clients."
DIANA W.
"During my lifetime I have bought and sold several homes with and without Realtors®. So I have confidence in my ability to recommend Kathleen Sparer of Compass in Burlingame California. Always positive and prepared, Kathleen helped me in ways I had never believed possible. She was prompt, reliable, dedicated, and sincere. I felt she heard me and what I needed in order to sell my unit at The Peninsula Regent. In addition, Kathleen personally called and emailed information to me during every step of the process. She hired professionals to make improvements, met them on-site, and inspected their work. I felt respected and included without being anxious. Compass has up-to-date ways of communicating to assure all decisions are approved by the seller and frequent reports are given online about how many people request to view the property. The Compass Concierge allowed payments for preparing the property upfront and charged me at the closing of escrow. The proceeds for the sale were deposited safely after detailed accounting and legal title were transferred. Kathleen worked well with management at the Regent and when they found a buyer she welcomed their participation with maturity and gratitude. She led the team to a quick sale that satisfied all parties."
JULIANA C.
"Kathleen is lovely. Very customer-oriented, strong on follow-up, and eager to please while offering expert advice. She's patient with me, and that's nice because I'm a teensy bit of a tough customer. I've invested in r/e for a long time so I'm hard to please - the fault usually lies with the properties I'm shown (not the agent). But I can get irritated when spoken to like a newb. She never does that. Kathleen holds her own expertise nicely while happily answering my (many) questions without snark or second-guessing. The S/O and I are still seeking our next home, but we're very happy with Kathleen eyeing the opportunities out there on our behalf. Kathleen Sparer is a classy lady and I appreciate her polish and knowledge. If we close our next sale in the Bay Area, it will be with her."
ELLADENE LEE K.
"I have trusted Kathy Sparer for 20 years as my real estate agent. She has represented my husband and me in both the sale and the purchase of our family homes. Kathy has the traits one looks for when buying and selling property; she is smart, reliable, creative, and she works tirelessly for her clients. When selling our previous home, Kathy used her intuitive sense in marketing it and she knew what was necessary to sell our house. She even told me who would be the ones to purchase our house. When selling or looking to buy a new home, she knows how to find the perfect place that fits your needs. She was with us every step of the way. We felt secure in her professional experience and human touch. I have recommended her to friends and family, and I will use her services again."
STEVE M.STEVE M.
"We've worked with Kathleen several times on different deals (buying, selling, shopping) and she's always been super-attentive, completely professional, and very successful. She's always got our backs and is also a very sweet person. We have referred a few friends and family to her, and their experiences are great, too. I won't hesitate to ring her up the next time we're in the market!"
HEATHER R.
"Kathleen walked into our home, eyeballed it for staging within 5 minutes, took over the staging (I had a broken leg at the time), planted flowers, and listed our house. It was sold before it was listed. We could not have been happier with Kathleen's professionalism, integrity, and thoughtfulness."
Kathleen Areias' Listings