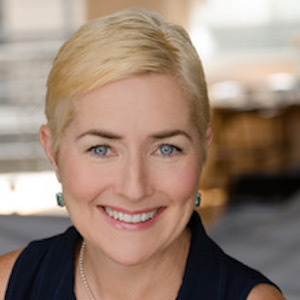 Katie Hauser
Broker Associate
Social Media
Katie's Concierge Page
KATIE'S BLOG
10 Ways to Boost Your Home's Curb Appeal in the Spring Market
11 Tips for Selling Your Home in The Winter
9 Tips for Staging Your Bookshelves to Attract Buyers
View More
WHAT KATIE'S CLIENTS HAVE TO SAY
"
We chose Katie Hauser as our listing agent and could not have been more pleased with her incredible dedication and professionalism during the entire process. Insert great humor, wonderful demeanor, you have the entire package in what you want in a realtor
"
- MIDGE & MARK W.
"
Katie far exceeded any expectations I had of her. From coming in to stage my home . . . to ALWAYS being available to me. I appreciated her candor and honesty. Katie got the job done and provided my husband and I with a painless process. She has a natural sense of humor that I believe truly makes others drawn to her. She is the best!!
"
- SERENA P.
"
Throughout our search, we knew we could count on Katie to provide terrific advice and counsel. We truly appreciate her professionalism and positive outlook. If you want a true pro who will help in every way possible to find you the home that's right for you, you can do no better than to partner with Katie Hauser!"
"
- JON F.
"
From listing to closing, working with Katie and Meg was the best experience my husband and I have ever had selling a house! Their knowledge of the North Shore and its market, attention to detail, 24/7 accessibility, and understanding of and empathy for the stress of selling a house and everything that process entails are truly exceptional. Both Katie and Meg possess strong interpersonal and organizational skills, and they us kept us well informed from start to finish. What a great partnership to have working on our behalf!
"
- LINDA & RICHARD K.
"
Meg and Katie are terrific! Their expert marketing abilities brought a great number of potential buyers to our home. Their tradesmen contacts helped prepare our home for sale. Their consultant was available for decoration and staging. They were readily available when questions arose with advice and reassurance. The experience was similar to having friends in a profession to provide a service. I have recommended them to friends.
"
"
They were the absolute best! Not only did they get an offer two days after listing the property, they helped us with every detail of the inspection, repairs and closing. It was seamless and one of the best real estate experiences we have ever had. Highly recommend this professional and caring team!
"
"
Very professional; always available; & great ideas & helpful hints! Awesome job!
"
About Katie
Katie Hauser's integrity in every relationship and transaction has propelled her to be a top producer. She has also gained the respect of her colleagues who awarded her with the Team Spirit Award.

Katie's strong attention to detail ensures that all parties in a transaction – buyers, sellers, cooperative agents, and attorneys – have a positive experience. As a GREEN Designated Agent, she is able to provide her clients with the most current information regarding issues of energy efficiency and sustainability in the various facets of real estate.

An enthusiastic and active member of the North Shore community, Katie has been on the executive board of the PTA/O of the nursery, elementary, middle and junior high schools her children have attended. She has also served on the Youth Connection Board, The District 39 Educational Foundation and the New Trier Booster Club. She serves on the host committee for the Urban Initiatives Soccer Ball Gala and is on the board for Family Promise Chicago North Shore.

At Denison University, she was a writing major and a member of The Burpee Seedy Theatrical Co., one of the longest-running college improvisational troupes in the country. The ability to think on her feet has certainly come in handy while raising her four children with her husband, Peter. Katie honed her negotiating skills while working as a talent agent at the former Harrise Davidson Agency in Chicago. She managed the commercial division and specialized in representing many of Chicago's great comedians.

Katie and her family have loved calling Wilmette their home for the past seventeen years, enjoying summers at the sailing beach, the Green Bay Trail, the proximity to Chicago, and all the wonderful amenities the villages of the North Shore have to offer.
Katie Hauser's Listings
Listed By Compass
Contingent
Listed By Compass
Contingent