Social Media
Nicole's LinkedIn
Jen's LinkedIn
Joshua's LinkedIn
Katie's LinkedIn
Preston's LinkedIn
Facebook
Instagram
Client Testimonials
Scroll down for more
"We worked with Nicole on the selling of our existing home and buying of our new home back in 2017 and to say it was a unique sales cycle is an understatement. After being under contract on our new home 3 different times, taking our existing home on and off the market multiple times due to these circumstances, Nicole navigated a challenging seller with professionalism and grace throughout the 10 month engagement. Had she not been our agent, I can say with complete confidence, we would not be living in our dream home currently! The entire Legacy team embodies professionalism and a unique buying/selling experience for each client based on their needs. Highly highly recommend the Legacy team!" - Brooke

"The Legacy team is by far the best real estate team in Austin. We had multiple offers on our home the first market day and Nicole made the process extremely easy. Look forward to working with them again in the future!" - Molly

"Working with Jen at Legacy Real Estate was the best thing I could have done when I started my search for a home to call my own. She took the time to get to know my style and preferences, took care of all appointments and putting me in touch with the right people and always made me feel like she genuinely cared about finding me the perfect home. She knows the Austin real estate market very well and always gave me advice that I could trust. THANK YOU for being the best real estate agent out there -- you are one of a kind!" - Isabel

"We worked with Nicole and her team on the selling of our home. First off, Nicole's attentiveness and communication during this whole process was amazing. Her team was fantastic with communication and efficiency. Josh Penland with Legacy Mutual was the preferred lender who we went with and he made everything clear and simple. His communication was great and he was very personable. We recommend Legacy Real Estate Group to anyone who is in search of a new home." - Lindsay

"Working with Jen was an amazing experience! As a first time home buyer, I could not have asked for a better experience. Jen took the time to understand my style, preferences, and needs along with tailoring her time around my chaotic schedule. Her knowledge of the market and the current properties allowed me to really narrow my search and find the perfect home. Even when weighing between two different homes (with drastically different prices) Jen put what was best for me first and not her paycheck, ultimately convincing me the less expensive house was the better fit for my needs. From start to finish, the process was extremely painless and I will definitely be using her again for my next property. Highly recommended!." - Matt

"Nicole and Crystal with Legacy Real Estate Group were so amazing to work with! We didn't know much about the home buying process and had never used a realtor before, and they stepped us through each step so we always knew what was going on. Not only did they make us feel comfortable but they saved us A LOT of money, knowing exactly what to offer and how to get negotiable items in the offer without paying extra. They helped us do the entire process while we were in and out of town visiting family and it was seamless. So glad we stumbled upon their company. Have already recommended them to family members and friends for future use." - Skye

About Legacy Real Estate Group

Nicole Marburger | Broker Associate
Nicole is the founder and Broker Associate of Legacy Real Estate Group. She is an influencer in the Austin real estate market and ranks among the top 1% agents each year. As a certified luxury home marketing specialist, and with a Texas State University bachelor's degree in Marketing with a Sales concentration, she creates unique and detailed marketing strategies for every home she sells. However, nothing is more important to Nicole than the genuine relationships built with her clients that last much beyond a transaction. Whether she guides you through buying, selling, investing or developing in the Central Texas area, you have made a friend for life in Nicole.
Jen Buterick | Realtor®
An accomplished Realtor® in the Central Texas area, Jen's knowledge of the Austin real estate market allows her to grow and nurture the trusting relationships that she has built with her clients over the years. Jen is also an Accredited Buyer Representative, which further ensures a smooth transaction process when working with her. One of the main reasons Jen decided to join Legacy Real Estate Group is because the team vision aligned with her personal ideas for a professional, client-centered experience. Her knowledge of the Austin area real estate market allows her to grow and nurture the trusting relationships she's built over the years. She transitioned into real estate to follow her passion and become an influential part of the dynamic change we see in our city day after day.
Katie Daniel | Realtor®
Katie found her place in the Real Estate industry as her true passion is to help others. With over 10 years of real estate experience, her approach to every transaction is rare as her first and foremost objective is to truly listen to her clients. Katie's ultimate goal with each client is to create a long, lasting relationship built on trust and honesty knowing that she will always go above and beyond. With her keen intuition, hard-working attitude, and genuine spirit, Katie knows that the possibilities for her clients are endless.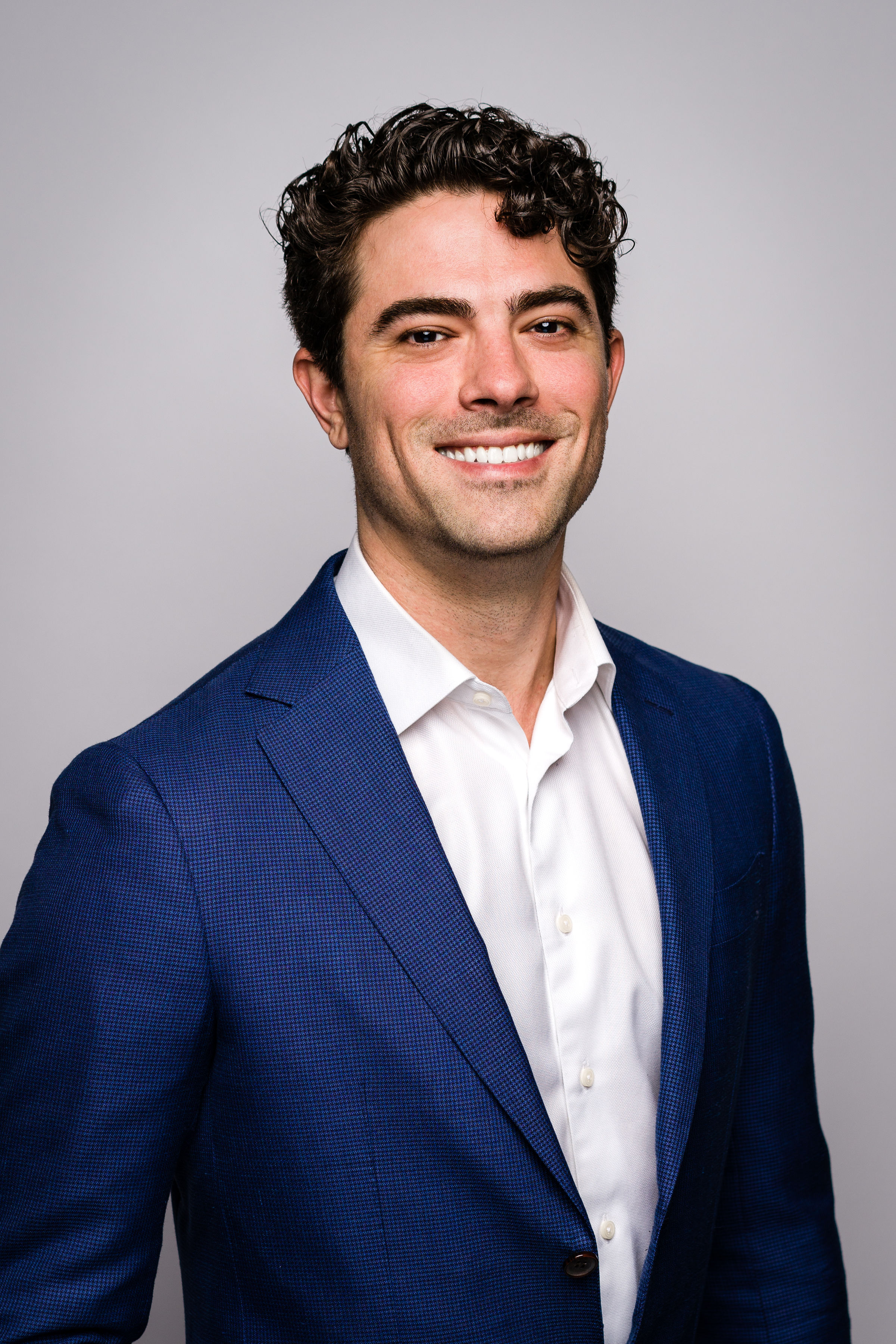 Joshua Swan | Realtor® 
Originally from Louisiana, Joshua moved to the Central Texas area in 2009. With over 5 successful years in the industry, Joshua has helped countless people in the Central Texas area buy, sell, and invest. Joshua's clients are drawn to both his personable demeanor and unparalleled commitment to achieving their goals. Joining forces with Legacy Real Estate Group was an easy next step towards a continued future of going above and beyond to help his clients with all of their real estate needs. He loves Austin's active outdoor culture and enjoys exploring nature through camping, backpacking, gardening, and woodworking. Even in his free time, Joshua seeks to help others by holding BLS and Wilderness First Responder certifications.
Preston Salce | Realtor®
Preston was born and raised in Austin, Texas, and is a local graduate of Dripping Springs High School. His real estate career began during his high school years, where he provided marketing support for a local top producing agent. It was then that he fell in love with the industry, learning all of the ins and outs of helping people buy, sell and invest in real estate. He went on to work alongside Nicole Marburger, and under her mentorship, found his way to becoming a full-time agent for Legacy Real Estate Group.  Preston enjoys the active lifestyle Austin has to offer, and in his free time, you can catch him running town lake or taking a spin class downtown. 
Crystal Califano | Buyer Executive Coordinator
Crystal is the Executive Coordinator for the Legacy Real Estate Group. She is a lifelong resident of the Austin area and is currently raising her three daughters in Liberty Hill. She essentially serves as the "glue" to the team and ensures that no details are missed in any transactions, completes back-end work, and makes sure that clients are well-served at all times. Crystal is so passionate about clients' needs and strives to fulfill them in any way possible.
Haley Richardson | Marketing Coordinator
Haley grew up in the Austin area, and offers a high level of local and business expertise in addition to over 11 years of real estate experience. This is important to the Legacy Real Estate team as they grow relationships with local businesses and broaden their marketing efforts. Haley takes pride in servicing the team's clients by providing quality market information to help them stay up to date on the local Austin real estate market trends. Haley currently resides in Dripping Springs with her husband, three children, and golden retriever.
Candy Walker | Listing Executive Coordinator
Candy brings value to our team through her management experience and customer service. Born and raised in Michigan, Candy relocated to Texas in 1999 and realized this is where she was meant to be. She has worked in management since graduating from high school and is a Licensed Realtor. Her father taught her that hard work and integrity are key factors in life, and she tries to honor him every day in everything she does.
Legacy Real Estate Group's Listings