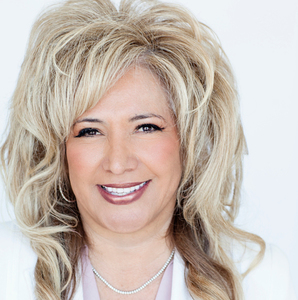 Lisa Martin
Estate Agent | Martin Yelich Team | DRE# 01997294
About Lisa
As an Estate Agent for Compass, Lisa understands that the process of buying or selling a home is a monumental task, and what sets her apart from her peers is her underlying determination for her clients and her natural passion for real estate. Lisa understands the importance of detail in each transaction. Known for her caring and supportive attitude and her capable management of details she is committed to offering her clients the highest quality representation and professionalism.

Lisa worked for fifteen years in sales and marketing for the oil industry. This has proven to be an invaluable tool, enabling her to easily maneuver through difficult transactions, problem-solve and seamlessly deal with an array of personalities. Lisa's vast background in business is extremely useful in the negotiation process of real estate transactions.

Lisa is a native of California. Lisa knows the intricacies of the West Los Angeles market and is familiar with all aspects of living on the Westside. She currently lives in Beverly Hills. Lisa's husband is a real estate trial attorney and their twin boys attended USC and UCLA while their daughter attends the University of Wisconsin in Madison. Lisa also sits on the Board of the Westside YMCA.

"The Westside of Los Angeles is my home and I want to help my clients make it theirs as well - this starts by finding the perfect . That's where I come in."