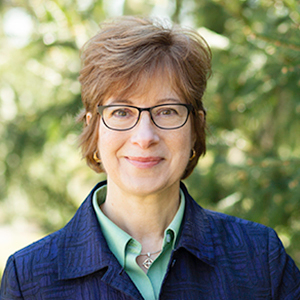 Social Media
LinkedIn
Specialties
CNS: Certified Negotiation Specialist
CPRES: Certified Probate Real Estate Specialist
SRES: Seniors Real Estate Specialist
Client Testimonials
Scroll down for more
★★★★★
"Working with Marie was the best decision we made when purchasing our new home! While getting into our new home construction came with several unexpected delays, Marie was right there with us to guide our decisions, offer strategy and advice as our advocate, and step beyond her role as a realtor to ensure permits and applications to seal our settlement occurred. She was easy to contact via text, email, and phone, and made us feel like no question or worry we had was ever too small to talk through. While this was one of her first ventures in Philadelphia development, she was quick to learn the city regulations and ordinances and was comfortable asking questions when she didn't have an answer to things she may have been unfamiliar with. Leaning on Marie was what took us all the way to settlement in a development that had a lot of ups and downs, and we couldn't have asked for a more professional, harder working realtor than we found in Marie."

★★★★★
"Marie is not only an experienced realtor, but she also has personal experience designing and managing extensions, renovations and new builds. She is excellent at seeing the potential and finding a budget point that will work for her clients. She also can help with great, realistic ideas to transform a property.

She has sold me several properties, has found rentals/tenants for my properties and has helped with renovations. She is professional and efficient!"

"Marie's expertise in the real estate market eased the sale of our longtime family home from listing through moving. She provided excellent advice regarding preparing our home for the market and strategic marketing advice during our listing period. As a result, we sold our home in a difficult market, when many others at the same price level languished…We can't recommend her highly enough!" - John and Mary

""Serious Service - Extraordinary Expertise" If you're buying or selling on the Main Line or surrounding areas, count on Marie Gordon for a caring manner and strong negotiating skills, technology savvy and a focus on results. Expertise Efficiency Enthusiasm."

"Marie just sold my house (5/15); she found it for me in 2004. In '04 she got me to the front of a line of bidders, all of whom were making offers above asking. Selling it in 2014-15 was a different, and probably tougher challenge, but she got it done. She knows her market, she works (literally, on my house!) like a Trojan, and she's a sensible, friendly, no-BS pro. Thanks Marie!"

About Marie
Marie Gordon's real estate business has grown steadily as a result of referrals from previous clients. They most often cite her expertise, her calm, effective negotiating style, and the way she has helped them navigate the complex business of selling or buying their home. Understanding her clients' concerns is one of the keys to Marie's success. Her years of experience, combined with a long list of industry contacts and resources, make her fully prepared to help sellers, buyers and investors. Marie will attend to every detail to ensure the smoothest transaction and best possible outcome for her client.
Marie Gordon's Listings
Listed By Compass
VIRTUAL TOUR
Listed By Compass
VIRTUAL TOUR
Open: 8/13 12:00pm - 4:00pm
Listed By Compass
Pending
VIRTUAL TOUR