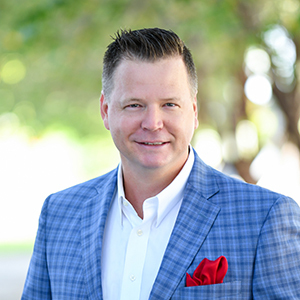 Experience
Awards
2019 President Miami Board of Realtors
2018 Vice President Miami Board of Realtors
2017-2018 Fort Lauderdale Rotary President
Top 100 Realtors in the state of Florida 2012,2014,2015,2016 & 2017
Greater Fort Lauderdale Chamber of Commerce Trustee 2015,2016, 2018
Board of Directors for FAR (Florida Association of Realtors 220,000 Realtors)
Board of Directors for NAR (National Association of Realtors 1.2 Mil Realtors)
2014 & 2016 Broward Champion of the Year - Miami Association of Realtors
Greater Fort Lauderdale Chamber of Commerce Board of Directors 2016
BNI Platinum Chapter of the year as President 2011

Social Media
www.JonathanKeith.com
Zillow/Jonathan Keith
Facebook/Jonathan Keith
Instagram@TeamJKRealEstate
Linkedin@JonathanKeithPA

Charity
2017 Humanitarian of the Year Miami Association of Realtors
Henderson Behavioral Health Man of Style 2017
Children's Home Society Board of Directors
Winterfest Advisory Board
Henderson Behavioral Health Board of Directors
Art Serve Foundation Celebrity Bartender 2017
Junior Achievement Shark Tank Celebrity Shark 2017
Founder of Fort Lauderdale Leaders Monthly Luncheon
Former COO of Patriot Placements
Covenant Executive Sleepout Chairman
Gala Co-Chair for Broward Partnership for the Homeless
2009 Leukemia Lymphoma Man Of The Year

About Jonathan
For the past 20 years, Jonathan Keith has set the trend in serving both buyers and sellers in Greater Fort Lauderdale with maximum representation and unparalleled personal service. Those who meet Jonathan share that he is strategic, determined and decisive, yet supportive, enthusiastic and inspiring. This combination is the formula for his personal and professional success, leading him to form and manage Team JK, a high-octane and high-producing real estate team of 17 professionals, specializing residential luxury waterfront, commercial properties, investing, and appraising.
Jonathan is a national, state and local award winning Realtor-Broker Associate, Top 100 Realtors in the state of Florida and active community leader in Ft Lauderdale, FL. He also has achieved the 2014 and 2016 Broward County Champion Award from the Miami Realtors Association.
When not connecting people to the homes of their dreams or aligning business owners into commercial property, Jonathan is active in Fort Lauderdale community leadership. This includes serving as the President for the Fort Lauderdale Rotary as well as serving as a Co-Chair for the Trustee Program with the Greater Fort Lauderdale Chamber of Commerce. Jonathan has also worked in a leadership capacity for several non-profit organizations such as, Leukemia Lymphoma, Children's Home Society BOD, and The Code Enforcement Board for the City of Fort Lauderdale. Supporting community is one of Jonathan's strong personal values. Outside of business and philanthropy, Jonathan enjoys spending time with his friends and family.
Jonathan Keith's Listings
Jonathan Keith's Recent Transactions