About Michelle
Social Media
Instagram
Facebook
LinkedIn
Michelle's Concierge Page
Michelle's Bridge Loan Services Page
Client Testimonials
Scroll down for more
★★★★★
"We have worked with Michelle three times (purchased two homes and sold one home) and there is no one we would rather work with! Michelle knows the area extremely well, works hard to understand the needs of her clients, and goes the extra mile to make sure the buying and selling process isn't too stressful. Michelle personalizes each experience to the families she works with, including responding quickly to ensure offers and contingencies rapidly and smoothly through the process. Michelle has taken good care of our family, and we love our new home. We are so lucky to have found Michelle and recommend her to anyone looking to have an awesome home buying/selling experience!"
- Sold a Single-Family home in 2019 in Germantown, MD

★★★★★
"Working with Michelle was a delight. She was very professional from beginning to end. She is absolutely efficient, hardworking, and very knowledgeable of the business. Great attention to all detail. Her ability to connect with the client is commendable — she is a very good listener and understands quickly the needs of the client. She made the whole process feel like a breeze!"
- Sold a home in 2019 in Wingate, Bethesda, MD 20817

★★★★★
"I was relocating to the Kensington area and wanted to be in a specific building. We looked at multiple units, strategized, and Michele went above and beyond to get local intel and help me be knowledgeable and fell confident in my process and final purchase. Anything I do in the future will involve Michele and I will recommend her to anyone in need."
- Bought a home in 2017 in South Kensington, Kensington, MD 20895

★★★★★
"Michelle deserves a 10-star rating. She goes above and beyond for her clients and I would highly recommend her as a realtor. She listed a condo for me in Oakton, VA that had been a rental property for years. Since I reside in Florida, I was not able to be in the area to meet with and get work done on the property. Michelle went above and beyond what most realtors would do to help me get the property ready to sell. She helped me with scheduling and coordinating , meeting the property, and making sure that everything was done to get the condo show ready. She also hired a professional photographer and provided high quality photos for the . Michelle has excellent communication skills and kept me up to date throughout the process. She is extremely detail-oriented and is able to keep track of the many nuances and important details of a real estate transaction. She is also knowledgeable about the laws and the process of a real estate transaction. She is also very professional. Real estate transactions can be stressful, and I appreciate that she always was able to remain professional and level-headed in all aspects of the sale of my property. Michelle helped to negotiate a very good price for my condo, and we were able to do a quick close which is what I wanted. Michelle is truly a pleasure to work with and very knowledgeable in her field. Most realtors do not provide the same level of service and have the experience that Michelle has. I highly recommend her both as a buyer's or seller's agent."
- Sold a Condo home in 2017 in Oakton, VA
After spending her early childhood bouncing from US Naval stations abroad, Michelle has called the Washington DC metro area her home for over 30 years. She has watched and been inspired the dynamic changes in development throughout the area and believes in building strong community through a love of neighborhood and home. 
Michelle received her undergraduate degree from Georgetown University in Psychology and master's in education from St. Joseph's University. After her career in education, she was encouraged friends and family to enter real estate because of her knowledge of neighborhoods, local amenities and the intricacies of moving. 
She works on educating her clients throughout the buying and selling process. With excellent communication skills and extensive knowledge, Michelle strives on making the entire process stress free. 
When she is not working in Real Estate, she volunteers with Kind Works and mentors high school students in DC. She lives in Bethesda, MD with her husband and enjoys spending time with her two daughters, hiking with her Golden Retriever, Captain, and watching college basketball. Michelle is a Realtor with the Carmen Fontecilla Group serving DC, Maryland and Virginia.
Spotlight
The DC-Area Housing Market Is Rebounding from Covid-19
"The Washington real estate market is returning to normal, as the DC area gradually reopens. Given the constrained inventory, homes continue to sell quickly and at high prices. Take a look at the full report of housing data here. The information was provided by MarketStats by ShowingTime based on activity from Bright MLS, the listing service that all local agents use."

Read more about this press in this link.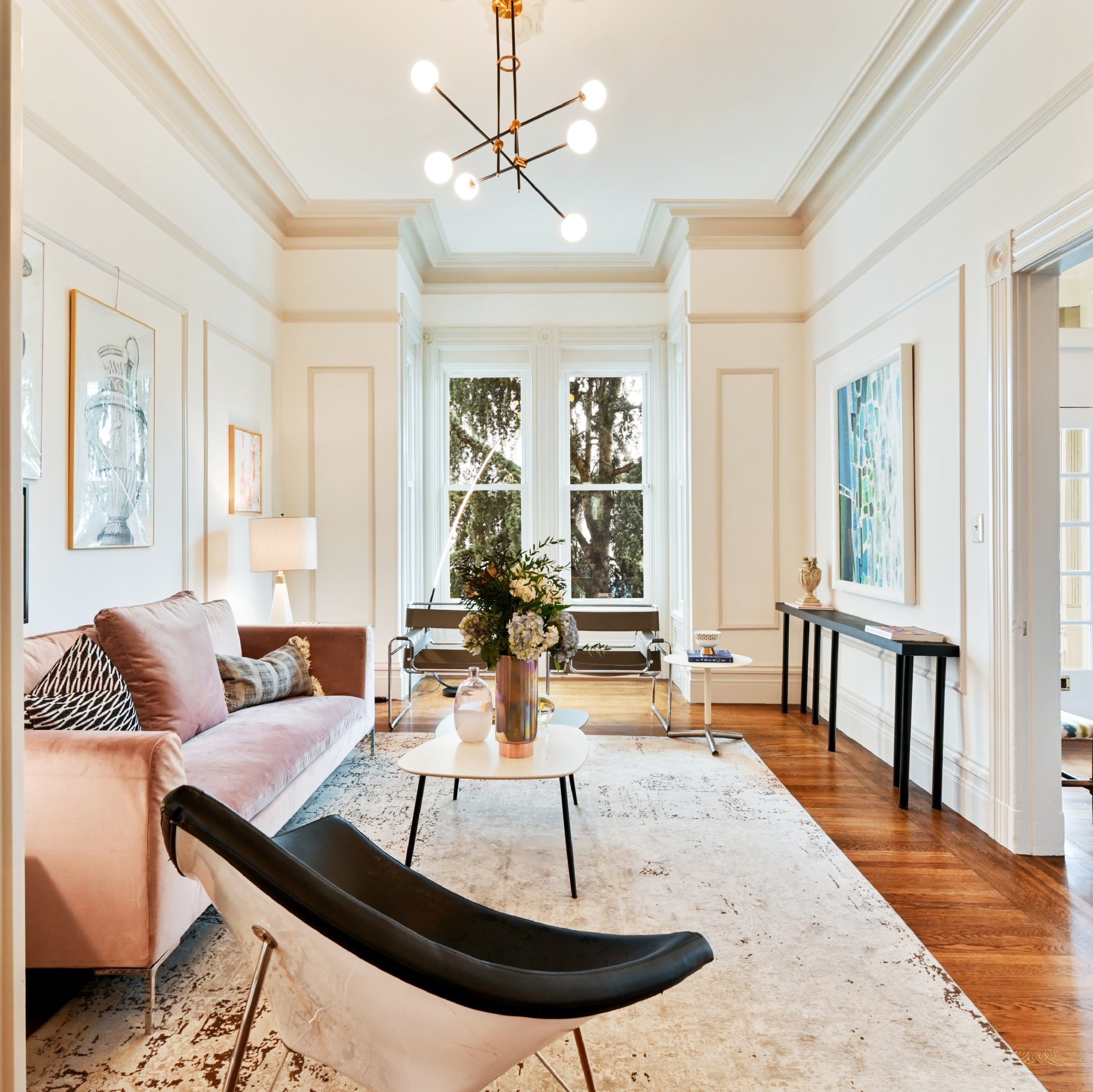 Michelle Quinn's Listings